Microsoft (MSFT)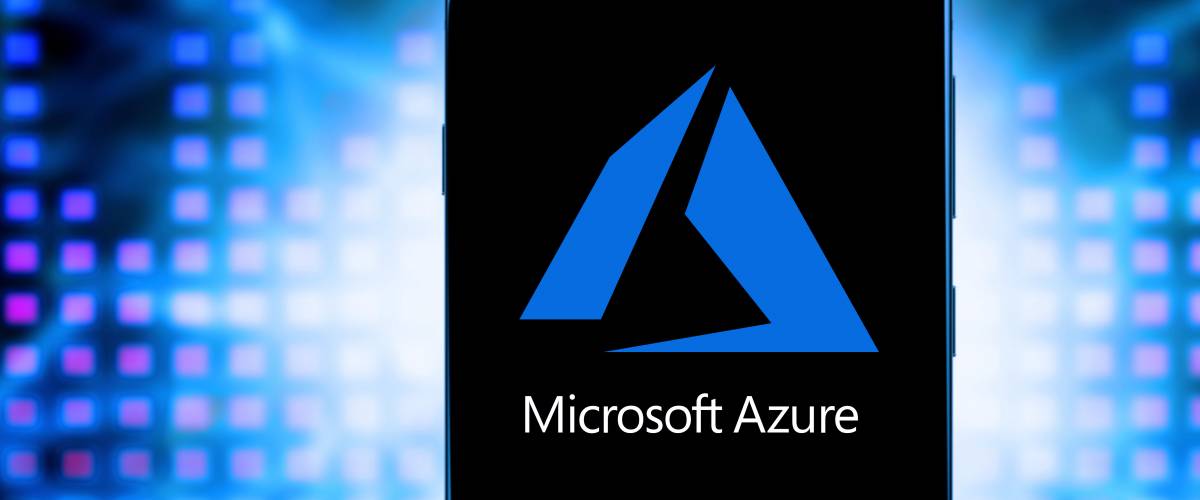 One of Microsoft's greatest defenses against inflation is an enormous user base that depends on the company's tech for both personal and business uses.
Check out these recent numbers: 54 million Microsoft 365 subscribers; 250 million Microsoft Teams users, 1.3 billion Windows 10 users. These tend to be highly invested customers who aren't likely to flee to other companies in the face of modest price hikes.
The same can be said for Microsoft's growing list of Azure clients. The company's cloud technology is just too central to many businesses for them to shy away from higher prices.
(If you're going through a budget crunch of your own right now, remember that you can always keep up the momentum by investing with just your "spare change.")
The cloud has been a game-changer for Microsoft. In the first quarter of fiscal 2022, cloud sales rose by 36% year-over-year. They were a major factor in the company's overall revenue growing by 22%.
Microsoft's stock price is up a whopping 51% this year.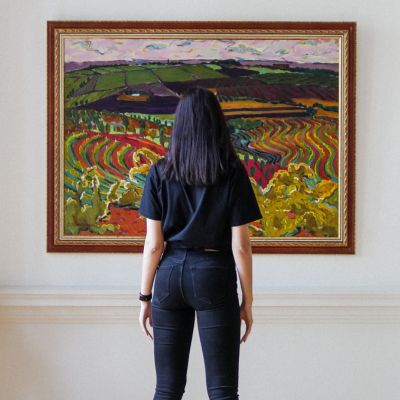 Contemporary art has outperformed the S&P 500 by 131% for the past 26 years. Join the exclusive platform to invest in million-dollar works by artists like Banksy, Basquiat, and more. Get started today and diversify your portfolio with art.
Learn More
Apple (AAPL)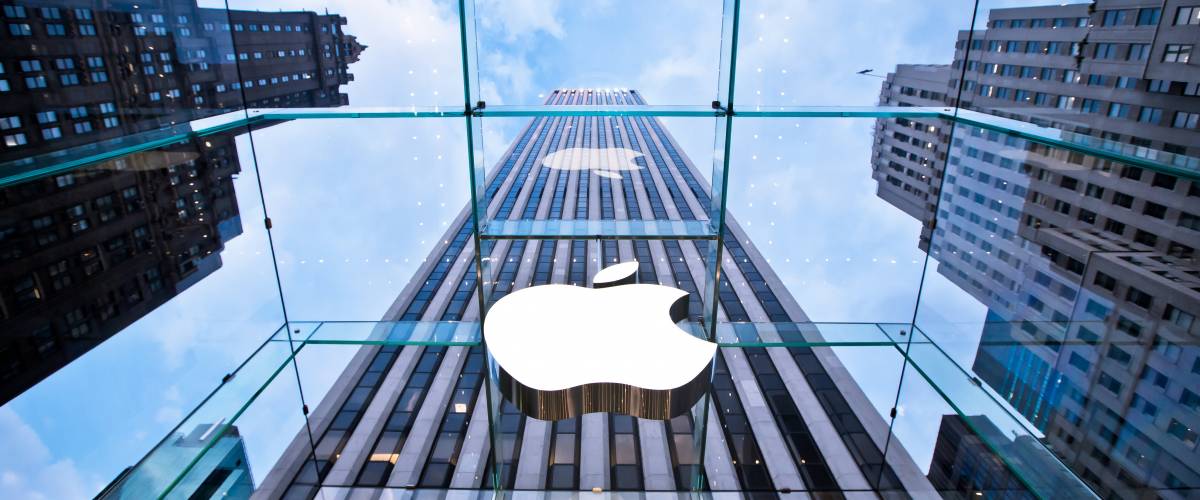 Microsoft may have a dedicated user base, but Apple benefits from customer loyalty that can border on obsession. That's great news for inflation-era investors.
Apple's customers have never balked at paying high prices for premium phones, laptops or watches, and their insatiable appetite for the company's devices has made it the world's biggest tech company in terms of revenue.
A mountain of capital and a willingness to innovate should allow Apple to keep evolving and providing long-term value. The company's plans to reimagine the iPad and get into the electric vehicle market could open significant new revenue streams.
When those streams start flowing, it'll be icing on an already sweet cake. Apple's fourth quarter, which wrapped up in September, saw revenue shoot up 29% to $83.4 billion.
Apple's stock has risen 21% this year.
Amazon (AMZN)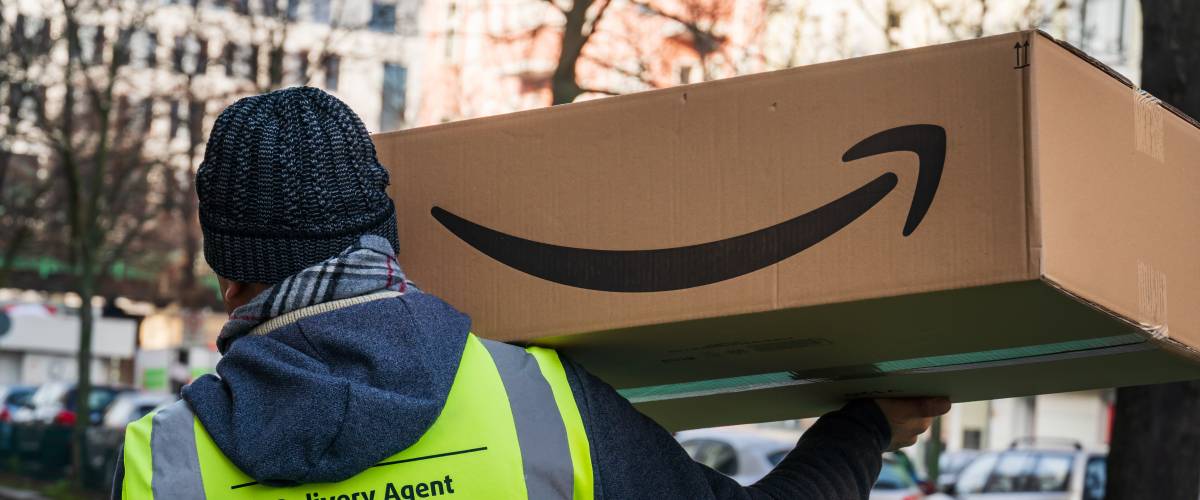 How can stock in a retailer be a hedge against inflation? When that retailer is Amazon, the calculation changes a little.
Amazon remains a go-to option for online shoppers looking to save money. The wide selection of products on offer creates competition between retailers, which keeps prices in check — and people returning to the site.
Like Microsoft, Amazon is relying more and more on its cloud-computing division to drive profits, which makes the company a strong long-term play. In the third quarter alone, revenue generated by Amazon Web Services hit $16.1 billion, a 39% increase over Q3 2020.
With a single share worth more than $3,500, Amazon might not normally be your first choice as a hedge. But you can still get a piece of the company using a popular app that allows you to buy fractions of shares with as much money as you are willing to spend.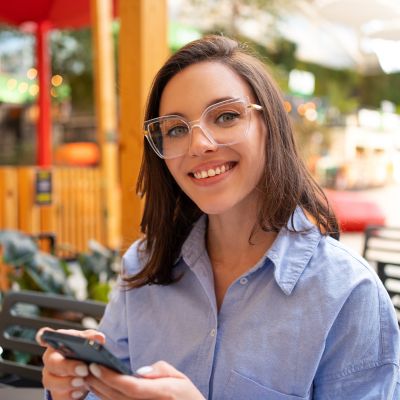 Acorns rounds your everyday purchases to the nearest dollar and invests your spare change. That means any spare change from your daily spending – gas, coffee or groceries – will go towards building your wealth. Get up to $20 when you sign up with this special link.
Get Started
A real alternative to the stock market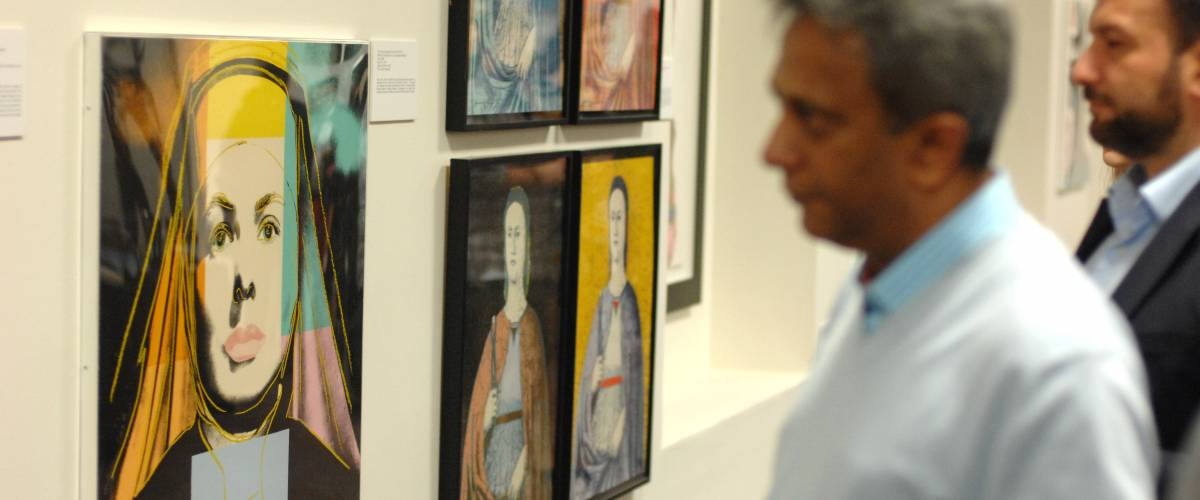 The main reason Siegel is keeping his money in the stock market is because of his belief that there are no better alternatives to owning stock when inflation is raging.
"Even with a little bit of bumpiness in stocks, you have to be wanting to hold real assets in this scenario. And stocks are real assets," he says.
But stocks aren't the only real assets out there; so are collectibles. And contemporary art, which has outperformed the S&P 500 almost every year since 1995, is a particularly intriguing option.
Normally buying works by Banksy or Andy Warhol is reserved for people who are already fabulously wealthy.
However, a new platform allows you to purchase shares in rapidly appreciating modern masterpieces without having to spend millions of dollars.
Sponsored
Meet Your Retirement Goals Effortlessly
The road to retirement may seem long, but with WiserAdvisor, you can find a trusted partner to guide you every step of the way
WiserAdvisor matches you with vetted financial advisors that offer personalized advice to help you to make the right choices, invest wisely, and secure the retirement you've always dreamed of. Start planning early, and get your retirement mapped out today.