Microsoft
Tech stocks haven't exactly been market darlings lately. Microsoft (NASDAQ:MSFT), for instance, is down 26% over the past 12 months.
But the software gorilla remains a hot trade for politicians.
According to data from CapitolTrades, 22 U.S. lawmakers made a total of 150 trades on Microsoft in the past year — including 75 buys and 75 sells.
While market sentiment isn't bullish on tech at the moment, Microsoft's business is still on the right track.
In the September quarter, revenue increased 11% from a year ago to $50.1 billion. On a constant currency basis, revenue growth was a more impressive 16%.
Notably, revenue from Microsoft's Intelligent Cloud segment rose 20% year over year to $20.3 billion.
Given the downturn in its share price, Microsoft could give contrarian investors something to think about.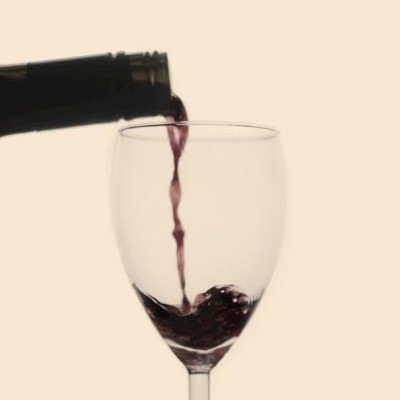 Fine wine is a sweet comfort in any situation — and now it can make your investment portfolio a little more comfortable, too. Now a platform called Vinovest helps everyday buyers invest in fine wines — no sommelier certification required.
Invest Now
Johnson & Johnson
With deeply entrenched positions in consumer health, pharmaceuticals and medical devices markets, health care giant Johnson & Johnson (NYSE:JNJ) has delivered consistent returns to investors throughout economic cycles.
Many of the company's consumer health brands — like Tylenol, Band-Aid and Listerine — are household names. In total, JNJ has 29 products each capable of generating over $1 billion in annual sales.
Not only does Johnson & Johnson post recurring annual profits, but it also grows them consistently: Over the past 20 years, the company's adjusted earnings have increased at an average annual rate of 8%.
JNJ announced its 60th consecutive annual dividend increase last April and now provides an annual dividend yield of 2.6%.
The stock is also demonstrating its resilience in this ugly market: while the S&P 500 plunged 19.4% in 2022, JNJ was up 3% for the year.
So it's no surprise that politicians are making trades on this stock. CapitolTrades data suggests that 14 U.S. lawmakers made 38 trades on JNJ over the past year — including 24 buys and 14 sells.
Sponsored
Get a piece of commercial real estate
Enhance your portfolio with high-return commercial real estate
First National Realty Partners is the #1 option for accredited investors seeking superior risk-adjusted returns in the grocery-anchored necessity-based retail space.
While commercial real estate has always been reserved for a few elite investors, outperforming the S&P 500 over a 25-year period, First National Realty Partners allows you to access institutional-quality commercial real estate investments — without the leg work of finding deals yourself.
Invest with First National Realty Partners now.