Disney (DIS) It's easy to understand why Disney made Cramer's list of beaten down values.
While the S&P 500 has climbed a solid 22% year to date, Disney shares have tumbled 19% over the same time period and are off nearly 30% from their 52-week highs.
Theme parks and cruise lines still make up about 17% of Disney's business, so it's no surprise that new COVID variants significantly hurt the stock's investor appeal.
Meanwhile, streaming service Disney+ added just 2.1 million subscribers in the most recent quarter, its slowest pace since launching two years ago.
"Right now, Disney's being held down by the omicron variant and disappointing subscriber numbers for Disney+," Cramer acknowledged.
But he also said that the stock won't stay down forever because Disney is an "iconic company" with the best franchises. Prior to the pandemic, Disney consistently posted returns on equity around 20%.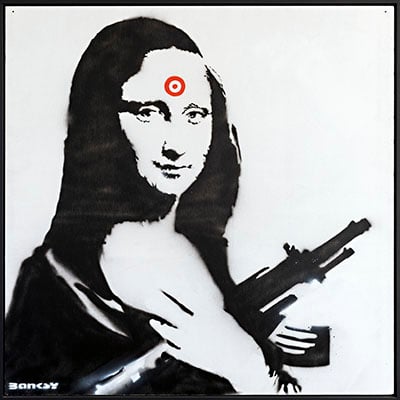 Join Masterworks to invest in works by Banksy, Picasso, Kaws, and more. Use our special link to skip the waitlist and join an exclusive community of art investors.
Skip waitlist
PayPal (PYPL) Financial technologist PayPal is another bruised behemoth, with its shares having fallen 21% in 2021.
On the bright side, PayPal's core business continues to grow. In Q3, the company's total payment volume rose 26% year over year to $310 billion. Meanwhile, net revenue increased 13% to $6.18 billion.
"I know some sellers are motivated by PayPal's not-so-hot chart," Cramer said. "I'm motivated by the fact that the stock's down 131 points from its $310 high. Again, it's a buy."
To be sure, PayPal currently trades at around $182 per share. But you can get a piece of the company using a popular trading app that allows you to buy fractions of shares with as much money as you're willing to spend.
Mastercard (MA) Credit card companies aren't investor favorites these days because the return of COVID restrictions and lockdowns threaten to slow down international travel — and, in turn, spending.
Mastercard shares, for instance, are off about 2% over the past month and down 9% in 2021.
But Cramer pointed out that the company is returning more cash to investors, typically a sign of financial strength.
On Nov. 30, Mastercard announced an $8 billion share repurchase program and boosted its quarterly dividend by 11%.
"I don't think Mastercard's quite ready to bottom at these levels, but it's a lot closer to the bottom than it was a few months ago," Cramer said.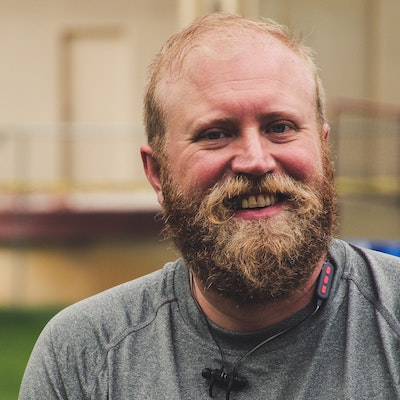 Sign up for Credit Sesame and see everything your credit score can do for you, find the best interest rates, and save more money at every step of the way.
Get Started—100% Free
Wynn Resorts (WYNN) Wynn Resorts is the most battered name on this list. As the owner and operator of hotels and casinos in Las Vegas and Macau, Wynn shares are not only down 29% year to date, but remain well off their pre-pandemic levels.
Cramer calls Wynn "one of the most hated stocks" he's ever seen, pointing out that the company's current valuation is way too low given the value of its properties.
"I think this company could easily be acquired by an MGM or Las Vegas Sands — they know the physical properties and the brand are best in show. Believe me, the insiders would be delighted to cash in," Cramer added.
Of course, with COVID variants continuing to make headlines, it's fair to say that the concern surrounding Wynn shares — along with the volatility that comes with it — isn't going away anytime soon.
If you'd like to take a more conservative approach, consider building a portfolio of blue-chip stocks just by using your leftover pennies.
A real alternative Picking stocks isn't easy. Even investment pundits like Jim Cramer get it wrong — a lot.
If you want an asset that provides solid upside without the volatile ups and downs of the stock market, consider fine art.
According to the Citi Global Art Market chart, contemporary artwork has outperformed the S&P 500 by a commanding 174% over the past 25 years.
Investing in fine art by the likes of Banksy and Andy Warhol used to be an option only for the ultra-rich. But with a new investing platform, you can invest in iconic artworks too, just like Jeff Bezos and Peggy Guggenheim.
Sponsored
Fine art as an investment
Stocks can be volatile, cryptos make big swings to either side, and even gold is not immune to the market's ups and downs.
That's why if you are looking for the ultimate hedge, it could be worthwhile to check out a real, but overlooked asset: fine art.
Contemporary artwork has outperformed the S&P 500 by a commanding 174% over the past 25 years, according to the Citi Global Art Market chart.
And it's becoming a popular way to diversify because it's a real physical asset with little correlation to the stock market.
On a scale of -1 to +1, with 0 representing no link at all, Citi found the correlation between contemporary art and the S&P 500 was just 0.12 during the past 25 years.
Earlier this year, Bank of America investment chief Michael Harnett singled out artwork as a sharp way to outperform over the next decade — due largely to the asset's track record as an inflation hedge.
Investing in art by the likes of Banksy and Andy Warhol used to be an option only for the ultrarich. But with a new investing platform, you can invest in iconic artworks just like Jeff Bezos and Bill Gates do.