Cars of the future Cramer likes electric vehicle stocks as well as companies working on advanced driver assistance systems.
"Tesla's the most straightforward way to play it," he said.
Tesla shares pulled back sharply this week after CEO Elon Musk polled his Twitter followers on whether he should sell 10% of his holdings. The stock is still up more than 160% over the past year.
Cramer also likes ON Semiconductor because of the company's established position as the "must-buy chipmaker" in the auto industry
To be sure, EV-related stocks have already delivered sizable returns this year. Tesla, for instance, now trades at over $1,000 per share.
But these days, you can use an investing app to buy fractions of shares with as much money as you are willing to spend.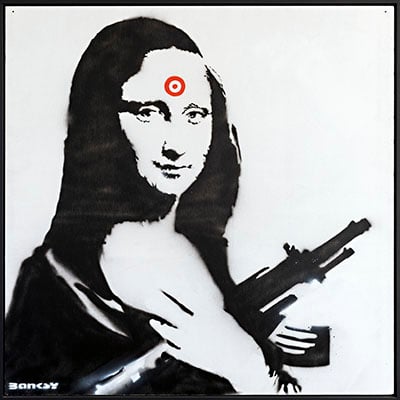 Join Masterworks to invest in works by Banksy, Picasso, Kaws, and more. Use our special link to skip the waitlist and join an exclusive community of art investors.
Skip waitlist
Clean energy No matter where you stand on the topic of climate change, it's hard to deny that the goal of net-zero emissions has become a major investment theme.
Cramer likes hydrogen fuel cell technology as a way to gain exposure to the clean energy megatrend, specifically mentioning fuel cell manufacturer Plug Power.
While he cautioned that the company is still a revenue story (not an earnings story), Cramer is betting that green investors will continue to buy the shares through to the end of the year.
Solar panel provider Enphase Energy is another alternative energy stock that Cramer likes.
"There will be bids under Enphase every single time it goes lower," he predicted, "and that's when you can pick some up."
Metaverse Think of metaverse as an extensive online world where people interact via digital avatars. It's made possible through the Internet, conventional personal computing, and virtual and augmented reality headsets.
Cramer thinks the theme is gaining momentum among professional investors.
"[W]hat matters is that Wall Street has anointed it, so it works for the next two months at the very least."
He mentioned three specific companies to gain access to the metaverse: Meta Platforms (formerly Facebook), chipmaker Nvidia, and video game software developer Unity Software.
Both Meta and Unity are up around 20% since the beginning of 2021. Nvidia shares, meanwhile, have surged a whopping 139%.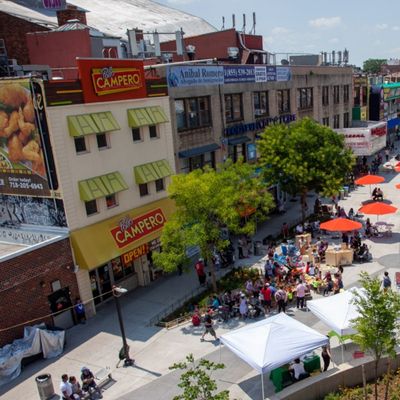 While commercial real estate to has always been reserved for a few elite investors, outperforming the S&P 500 over a 25-year period, First National Realty Partners allows you to access institutional-quality commercial real estate investments — without the leg work of finding deals yourself.
Get started
Cloud computing Cramer is a big fan of cloud computing — and for good reason.
According to technology researcher Gartner, spending on cloud computing will rise to more than $360 billion in 2022. And Cramer tapped several large-cap tech stocks as the best way to take advantage.
Cramer likes Microsoft due to its increasingly attractive Azure segment, Salesforce because it goes "higher all the time," Adobe for its creativity software, and Snowflake for its expertise in data analytics.
To be sure, none of these stocks are cheap — whether you look at their nominal share prices or valuation metrics. Adobe, for instance, is priced at over $660 apiece with a P/E ratio above 50.
But you don't have to start big. These days, you can build your own technology portfolio just by using some digital nickels and dimes.
Energy While the oil and gas sector isn't as exciting as the metaverse, Cramer says it shouldn't be ignored — particularly if you're looking for income.
"If you want yield, go with Chevron," Cramer said.
As the second-largest oil company in the U.S., Chevron pays a quarterly dividend of $1.34 per share, translating to a healthy annual yield of 4.6%.
If growth and a variable dividend policy are what you want, Cramer recommends Pioneer Natural Resources and Devon Energy.
Both Pioneer and Devon posted record free cash flow in Q3. They've also recently announced substantial dividend increases.
"Even if oil and gas prices come down, [fund managers are] going to buy these stocks," Cramer said.
A finer idea If you'd rather not pour any new money into stocks right now, it would be tough to blame you.
Inflation just hit a 31-year high, after all, and it's only a matter of time before the Fed starts to raise interest rates.
If you want to invest in something that has little correlation with the ups and downs of the stock market, you might want to consider an overlooked asset — fine art.
Contemporary artwork has already outperformed the S&P 500 by a commanding 174% over the past 25 years, according to the Citi Global Art Market chart.
Investing in fine art by the likes of Banksy and Andy Warhol used to be an option only for the ultra-rich like Cramer.
But with a new investing platform, you can invest in iconic artworks too, just like Jeff Bezos and Bill Gates.
Sponsored
Fine art as an investment
Stocks can be volatile, cryptos make big swings to either side, and even gold is not immune to the market's ups and downs.
That's why if you are looking for the ultimate hedge, it could be worthwhile to check out a real, but overlooked asset: fine art.
Contemporary artwork has outperformed the S&P 500 by a commanding 174% over the past 25 years, according to the Citi Global Art Market chart.
And it's becoming a popular way to diversify because it's a real physical asset with little correlation to the stock market.
On a scale of -1 to +1, with 0 representing no link at all, Citi found the correlation between contemporary art and the S&P 500 was just 0.12 during the past 25 years.
Earlier this year, Bank of America investment chief Michael Harnett singled out artwork as a sharp way to outperform over the next decade — due largely to the asset's track record as an inflation hedge.
Investing in art by the likes of Banksy and Andy Warhol used to be an option only for the ultrarich. But with a new investing platform, you can invest in iconic artworks just like Jeff Bezos and Bill Gates do.