Shell
Headquartered in London, Shell (NYSE:SHEL) is a multinational energy giant with operations in more than 70 countries. It produces around 3.2 barrels of oil equivalent per day, has an interest in 10 refineries, and sold 64.2 million tons of liquefied natural gas last year.
It's a staple for global investors, too. Shell is listed on the London Stock Exchange, Euronext Amsterdam, and the New York Stock Exchange.
The company's NYSE-listed shares are up 28% year to date.
Piper Sandler analyst Ryan Todd sees an opportunity in the oil and gas supermajor. Last month, the analyst reiterated an 'overweight' rating on Shell while raising his price target from $65 to $71.
Considering that Shell trades at around $57 per share today, Todd's new price target implies a potential upside of 25%.
More: Got spare change? Diversify your portfolio with Acorns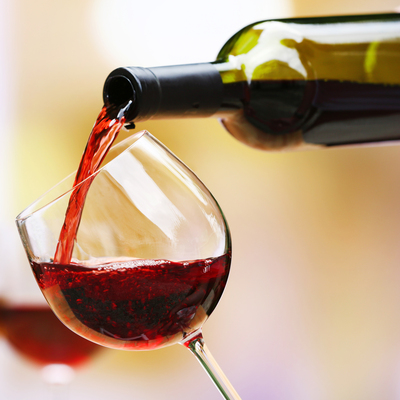 Fine wine is a sweet comfort in any situation — and now it can make your investment portfolio a little more comfortable, too. Now a platform called Vinovest helps everyday buyers invest in fine wines — no sommelier certification required.
Invest Now
Chevron
Chevron (NYSE:CVX) is another oil and gas supermajor that's benefiting from the commodity boom.
For Q3, the company reported earnings of $11.2 billion, which represented an 84% increase from the same period last year. Sales and other operating revenues totaled $64 billion for the quarter, up 49% year over year.
In January, Chevron's board approved a 6% increase to the quarterly dividend rate to $1.42 per share. That gives the company an annual dividend yield of 3.2%.
The stock has enjoyed a nice rally too, climbing 46% in 2022.
Morgan Stanley analyst Devin McDermott has an 'equal weight' rating on Chevron (not the most bullish rating) but raised the price target from $193 to $196 in October. That implies a potential upside of 12% from the current levels.
More: Want to earn big returns without the shaky stock market? Try art
Exxon Mobil
Commanding a market cap of over $430 billion, Exxon Mobil (NYSE:XOM) is bigger than Shell and Chevron.
The company also boasts the strongest stock price performance among the three in 2022 — Exxon shares are up 67% year to date.
It's not hard to see why investors like the stock: the oil-producing giant gushes profits and cash flow in this commodity price environment. In the first nine months of 2022, Exxon earned $43.0 billion in profits, a huge increase from the $14.2 billion in the year-ago period. Free cash flow totaled $49.8 billion for the first nine months, compared to $22.9 billion in the same period last year.
Solid financials allow the company to return cash to investors. Exxon pays quarterly dividends of 91 cents per share, translating to an annual yield of 3.4%.
Jefferies analyst Lloyd Byrne has a 'buy' rating on Exxon and a price target of $133 — around 25% above where the stock sits today.
Sponsored
Get a piece of commercial real estate
Enhance your portfolio with high-return commercial real estate
First National Realty Partners is the #1 option for accredited investors seeking superior risk-adjusted returns in the grocery-anchored necessity-based retail space.
While commercial real estate has always been reserved for a few elite investors, outperforming the S&P 500 over a 25-year period, First National Realty Partners allows you to access institutional-quality commercial real estate investments — without the leg work of finding deals yourself.
Invest with First National Realty Partners now.