JPMorgan Chase (JPM)
The Fed continues to battle hot inflation prints with interest rate hikes.
But bank stocks, including JPMorgan Chase, typically do well in a rising interest rate environment. That's because they lend out money at higher rates than they borrow it, and then pocket the difference. When interest rates increase, the spread for bank earnings actually widens.
JPMorgan Chase is the biggest of the Big Four U.S. banks, holding a staggering $3.87 trillion in total assets. The bank stock has seen overall gains so far in 2023, and continued to pay regular dividends to investors this year.
If you're keen on taking advantage of these regular dividends, you can grab your own share of JPMorgan Chase dividend stock easily through the Robinhood app. All you need to do is download the app,set up your account and you can start browsing investment options.
You can buy JPMorgan Chase without paying a commission using only your smartphone and the Robinhood app.
Not only that, you can trade stocks, cryptocurrency and ETFs, if you're interested in expanding your portfolio. With access to Robinhood's 24/7 customer support, you can ask Robinhood's team of professionals about adding JPMorgan Chase to your portfolio and make sure you're making the right choice for your finances.
Right now, JPMorgan Chase is yielding 2.93% in dividends — a nice cash payment for investors who own a piece of the bank.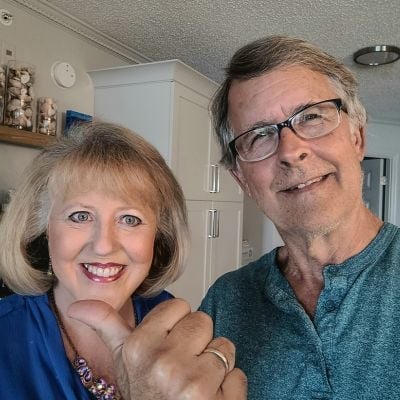 Walgreens Boots Alliance (WBA)
Despite a healthy presence in both the U.S. and the U.K., Walgreens has been taking a beating on the stock market this year, with shares in the company tumbling more than 40% since the beginning of 2023.
On the other hand, the dividend picture remains bright, with Walgreens offering a dividend of 8.60%. That has only been increasing for 47 years straight — proof that you don't have to be a growth stock to offer investors a growing dividend payout.
You can take a stake in WBA with Robinhood Gold. Alongside Robinhood's regular offerings, Robinhood Gold offers a suite of powerful tools, data and features that can help you take your investing to the next level.
By upgrading to Robinhood Gold, you can make sure you have all the information you need when it comes to your dividend stocks — whether WBA or otherwise — for just $5 per month.
You'll get professional market research from Morningstar and Level II market data from Nasdaq — the full depth of bid and ask prices, not just the best bid and ask price — so you're fully informed and empowered in your investment decisions.
While past performance is no guarantee of future dividends, Walgreens Boots Alliance and its predecessor company, Walgreen Co., have paid out a dividend for 362 straight quarters — which is more than 90 years.
Annaly Capital Management (NLY)
If you're on the lookout for top yields, give Annaly Capital Management a second look.
It may not be a household name, but the stock offers investors a staggering annual yield of 14.2%.
Founded in 1997, Annaly is one of the country's largest mortgage real estate investment trusts. As a diversified capital manager, Annaly invests in agency mortgage-backed securities, residential real estate, and middle-market lending.
With Robinhood, you can trade stocks like Annaly without being stuck behind a screen crunching numbers all day. Robinhood allows you to invest on your time and your terms, 24/7, five days a week.
When you've done your research and feel ready, you can buy shares in dividend-producing companies like Annaly — or ETFs and cryptocurrency if that's your forte — with no commission fees. Even better, Robinhood covers your first stock purchase, so you can get in the game with a helping hand.
Annaly was hit hard during the COVID pandemic, with share prices declining by more than half in early 2020. While the stock achieved some initial post-COVID recovery, it continues to face market challenges — however, the sheer size of its dividend payments make this company one to watch.
Sponsored
Follow These Steps if you Want to Retire Early
Secure your financial future with a tailored plan to maximize investments, navigate taxes, and retire comfortably.
Zoe Financial is an online platform that can match you with a network of vetted fiduciary advisors who are evaluated based on their credentials, education, experience, and pricing. The best part? - there is no fee to find an advisor.