Rivian Automotive (RIVN)
Electric vehicle stocks are some of the most volatile names in the market. Take Tesla: its shares are up 880% over the past five years, but down 47% in 2022.
And smaller EV names like Rivian Automotive can experience even wilder swings.
Rivian went public in November 2021 at an IPO price of $78. On the first day of trading, shares closed at $100.73 and reached a high of $179.47 later that month. But parabolic runs don't last forever. At the time of this writing, Rivian shares trade at around $27.60 apiece, down 84% from those November highs.
Soros sees an opportunity in the beaten-down shares. He backed up the truck on Rivian in Q1, buying call options on 6.05 million shares during the quarter. Considering that Soros already had 19.84 million shares of the company that he bought in Q4, Rivian is by far the largest holding of Soros Fund Management.
Compared to other automakers, Rivian is still very much a growth play. As of May 2022, Rivian has produced around 5,000 EVs since the start of production.
Soros isn't the only one who sees long-term potential in Rivian.
On May 17, Morgan Stanley analyst Adam Jonas reiterated an overweight rating on Rivian and set a price target of $60 — more than 100% above where the stock sits today.
More: High Yield Dividend Stocks that Beat Inflation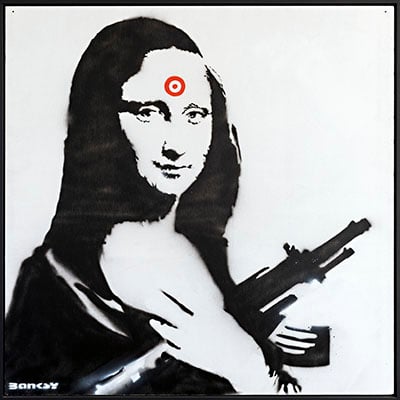 Join Masterworks to invest in works by Banksy, Picasso, Kaws, and more. Join an exclusive community of art investors.
Skip waitlist
Salesforce (CRM)
Salesforce is a cloud-based software giant. More than 150,000 companies use its customer relationship management platform to scale their business.
In Q1, Soros' fund bought 106,250 shares of Salesforce, boosting its stake in the company by 68% to 263,300 shares.
Cloud computing is a booming industry, and Salesforce's numbers completely reflect that.
In the company's most recent quarter, revenue surged 26% year over year to $7.3 billion. Management also issued upbeat guidance: It now expects full-year 2023 revenue of $32 billion, marking a year-over-year increase of 21%.
But the stock is down a staggering 39% in 2022, giving contrarian traders something to think about.
Earlier this week, Mizuho analyst Gregg Moskowitz reiterated a 'buy' rating on Salesforce. His price target of $225 implies a potential upside of more than 43%.
Sponsored
Get a piece of commercial real estate
Enhance your portfolio with high-return commercial real estate
First National Realty Partners is the #1 option for accredited investors seeking superior risk-adjusted returns in the grocery-anchored necessity-based retail space.
While commercial real estate has always been reserved for a few elite investors, outperforming the S&P 500 over a 25-year period, First National Realty Partners allows you to access institutional-quality commercial real estate investments — without the leg work of finding deals yourself.
Invest with First National Realty Partners now.