1. He may be trying to cut 'dead weight'
As one of the leading players in its field, Twitter makes big money, but it also has big expenses.
In Q2, the company brought in $1.18 billion in revenue. Its costs and expenses, however, totaled $1.52 billion. That resulted in an operating loss of $344 million for the quarter.
Therefore, it's no surprise that cost-cutting is on Musk's mind.
The move might even boost productivity, too.
One Twitter user labeled Musk's technique "whaling and culling," with his perspective receiving more than 25,000 likes.
"Elon was looking for the whales at the company. The heavy hitting, actually producing and hard people who have been there for a while. When the whales don't have to carry dead weight, they perform like the equivalent of 10 people," Oliver Campbell says in a Nov.18 tweet.
"Second is the 'Culling.' When you've got 90% of the people not performing, they're actually negatively impacting the 10% who ARE performing above and beyond. And that's why the layoffs happened."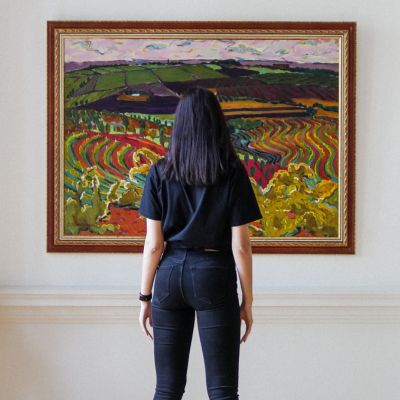 Contemporary art has outperformed the S&P 500 by 131% for the past 26 years. Join the exclusive platform to invest in million-dollar works by artists like Banksy, Basquiat, and more. Get started today and diversify your portfolio with art.
Learn More
2. He could be planning a huge payments play
Many observers wondered why Musk was willing to spend $44 billion to buy Twitter in the first place. A cry for attention? Revenge?
One potential explanation stands out: payments.
In 1999, Musk co-founded X.com — an online bank that later merged with Confinity to form PayPal.
We all know PayPal massively disrupted the payments industry. Would Musk want to do it again?
According to Caitlin Long, a former banker at Morgan Stanley, the answer is yes.
"He's been trying to disintermediate ACH his whole career," she told Fortune, referring to the ubiquitous bank-to-bank electronic money transfers processed through the Automated Clearing House network.
Also, an investor presentation obtained by The New York Times suggests that Musk has resurrected the name X — a mysterious new product at Twitter set to launch in 2023. Musk expects product X to amass 104 million subscribers by 2028.
3. He is the second richest man alive
Lastly, let's not forget that Musk has quite an impressive track record at running businesses.
Other than Tesla and X.com, Musk is also the founder, CEO and chief engineer of SpaceX, a company that designs, manufactures and launches advanced rockets and spacecraft.
Musk also co-founded Neuralink, which develops implantable brain-machine interfaces, and OpenAI, an artificial intelligence research laboratory.
According to Forbes, Musk is the second richest person in the world with a net worth of $184 billion. Musk held the title since September 2021, but was recently overtaken by Bernard Arnault, who is worth an estimated $186 billion.
Sure, not everyone is a fan of his new strategy at Twitter. #RIPTwitter has been everywhere, with users saying their goodbyes and sharing their other social media accounts just in case Twitter collapses.
But Musk might have the last laugh, as discussions around the subject are actually boosting user engagement.
"we just hit another all-time high in Twitter usage lol," Musk tweeted on Nov. 17. "Let that sink in …"
On Nov. 26, Musk shared slides from a company presentation on Twitter, showing that the platform averaged over two million new user signups per day in the week ended Nov. 16 — a new all-time high.
While we haven't seen him boast about December numbers yet, there are efforts being made to entice advertisers back to the platform. This might be a smart move considering ad sales account for about 90% of Twitter's revenue.
Sponsored
Meet Your Retirement Goals Effortlessly
The road to retirement may seem long, but with WiserAdvisor, you can find a trusted partner to guide you every step of the way
Wiseradvisor matches you with vetted financial advisors that offer personalized advice to help you to make the right choices, invest wisely, and secure the retirement you've always dreamed of. Start planning early, and get your retirement mapped out today.