Cameco
Uranium is the mostly widely used fuel by nuclear power plants. Therefore Cameco (CCJ) — a major uranium producer — is well-positioned if nuclear power becomes a more significant source of electricity production.
Cameco operates uranium mines in Canada, the U.S., and Kazakhstan. The business is backed by long-term contracts with customers around the world, averaging 21 million pounds per year over the next five years in sales.
Other than mining uranium, Cameco also provides fuel services to nuclear power plants.
In 2022, the company's revenue grew 27%.
Although Cameco is headquartered in Saskatoon, Saskatchewan, Canada, its shares trade on both the Toronto Stock Exchange and the New York Stock Exchange.
Raymond James analyst Brian MacArthur has an 'outperform' rating on Cameco's Canadian-listed shares and recently raised the price target to C$48 — roughly 34% above where the stock sits today.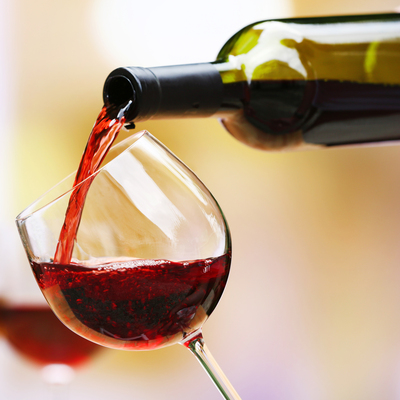 Fine wine is a sweet comfort in any situation — and now it can make your investment portfolio a little more comfortable, too. Now a platform called Vinovest helps everyday buyers invest in fine wines — no sommelier certification required.
Invest Now
NuScale Power
NuScale Power (SMR) develops small modular nuclear power reactors for power generation.
The business started out as a university research project in 2002. In 2020, it became the first company to have its small modular reactor design approved by the Nuclear Regulatory Commission.
NuScale Power has several projects planned ahead. Notably, it will build a six-module plant at the Idaho National Laboratory in Idaho Falls that will generate 462 megawatts of carbon-free electricity. The plant is expected to be fully operational by 2030.
Guggenheim analyst Shahriar Pourreza has a 'buy' rating on Nuscale Power and a price target of $18. Since the stock trades at around $10.10 today, the price target implies a potential upside of 78%.
ETFs
Exchange-traded funds have been gaining popularity in recent years. You can think of an ETF as a portfolio of stocks. And because ETFs trade on major exchanges, it's very convenient for investors to buy and sell them.
You can use ETFs to tap into the nuclear energy sector, too.
For instance, the VanEck Uranium+Nuclear Energy ETF (NLR) is an ETF that tracks the performance of companies involved in uranium mining, the construction, engineering and maintenance of nuclear power facilities, the production of electricity from nuclear sources, and providing equipment and services to the nuclear power industry. The fund currently holds 24 stocks.
Then there's also the Global X Uranium ETF (URA), a targeted play on uranium mining. The fund provides exposure to companies involved in uranium mining and the production of nuclear components. It currently has 47 holdings.
Sponsored
Get a piece of commercial real estate
Enhance your portfolio with high-return commercial real estate
First National Realty Partners is the #1 option for accredited investors seeking superior risk-adjusted returns in the grocery-anchored necessity-based retail space.
While commercial real estate has always been reserved for a few elite investors, outperforming the S&P 500 over a 25-year period, First National Realty Partners allows you to access institutional-quality commercial real estate investments — without the leg work of finding deals yourself.
Invest with First National Realty Partners now.