The economy
Chisani points out that while geopolitical events around the globe represent a source of uncertainty for the markets, the Fed is basing its decisions on the state of the U.S. economy.
"If we look back in time, military conflicts that took place outside of North America have not derailed the U.S. economy."
What the Fed is waiting for, Chisani says, is earnings and GDP data in the coming months. "Only a recession will be stalling the Fed's policy on rates."
The Fed is hiking rates to tame inflation — and inflation remains rampant at the moment. Chisani projects that rising prices will likely persist.
"We continue to experience the same pressures: supply chain issues, a possible decoupling of the two largest world economies — the U.S. and China, energy cost increases and the labor cost increase."
If we continue to see red-hot inflation going forward and the U.S. economy doesn't fall into a recession, more rate hikes are likely to come.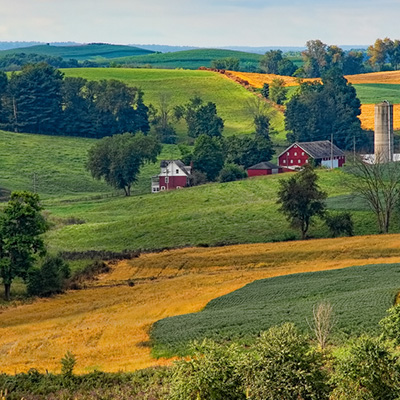 Farmland is one of the top asset classes capable of insulating your money from volatile market conditions. Learn how you can use FarmTogether to safeguard your portfolio.
Diversify now
Exposure to tech
Passive index investors had a great run in 2021 as the S&P 500 surged 27%. But they're having a tough time now as the S&P 500, Dow and Nasdaq are all in the red year to date.
According to Chisani, there's one thing that passive investors should keep in mind.
"There is weakness in just buying the index right now because you could have a disproportionate allocation to a sector that you may not wish to be part of," he cautions. "The reason the S&P readings here today are low is because the S&P has a high concentration of technology stocks."
Chisani also points out that passive strategies tend to do well at the bottom of the market when stocks are recovering from a pullback. When stocks are trading at elevated levels, on the other hand, the strategy may not work as well.
"If we identify this as being a market with a top or at least a market that highlights a top, I would say that active money management makes a lot of sense."
Ultimately, Chisani believes the technology sector will continue to grow for many years to come, so it's "always a matter of time and risk tolerance" on how much investors should allocate to the sector.
Time your purchases
Because of spiking inflation, cash may seem like a risky asset class — its purchasing power deteriorates as the price level continues to rise.
As a result, it can be tempting to buy into stocks at the moment, especially considering that many former high-flying growth plays are now in correction territory.
But going all-in on stocks may not be the best move at the moment, according to Chisani. He says that investors should look at the next couple of quarters and see what $100 oil and higher interest rates are doing to the economy.
Chisani says that there's a chance that "the dip will continue to get even deeper and markets could sell off 10 to 15% from here."
For those attracted by the current market pullback, he says it would be wise to stagger the amounts rather than making a significant bet at once.
Finally, having some cash on hand may not be a bad thing.
"I think cash, to a certain percentage, let's say 20 or 30% of our portfolio could be offering the opportunity to pivot if we have a market sell-off."
Sign up for our Moneywise newsletter to receive a steady flow of actionable ideas from Wall Street's top firms.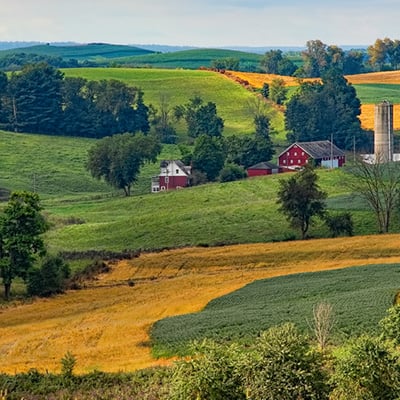 Farmland is one of the top asset classes capable of insulating your money from volatile market conditions. Learn how you can use FarmTogether to safeguard your portfolio.
Diversify now
More from Moneywise
Sponsored
Diversify your investments with farmland
You don't have to own a farm to profit off farmland.
Farmland has proven to be one of the most stable assets of the past few decades — and with FarmTogether, you're able to invest today. FarmTogether's platform gives accredited investors access to this exciting market, and one of the highest-yielding asset classes on a risk-return basis.
Sign up for FarmTogether to start investing in farmland.