Moderna (MRNA)
Right now, the most dominant strain of COVID in the U.S. is Omicron's BA.5 subvariant. And Moderna could help the country fight it.
Earlier this week, the company's CEO Stéphane Bancel told Yahoo Finance that they are "working really hard" to get a variant-specific booster ready this fall.
"We are already making the BA.4/5 vaccine as we speak," he says. "We'll give more data as we get closer to it, but we know how important it is. And know every day matters."
In Q2, Moderna generated $4.7 billion of total revenue, up from $4.4 billion earned a year ago. Management attributed the top line increase to higher product sales of the company's COVID-19 vaccine.
But Moderna shares are not immune to the market sell-off this year. They have fallen about 20% in 2022.
Piper Sandler analyst Edward Tenthoff has an 'overweight' rating on Moderna and a price target of $214 — roughly 13% above where the stock sits today.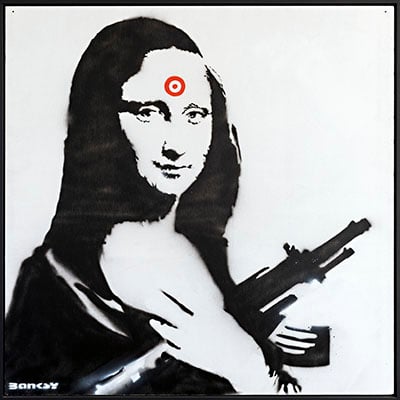 Join Masterworks to invest in works by Banksy, Picasso, Kaws, and more. Use our special link to skip the waitlist and join an exclusive community of art investors.
Skip waitlist
BioNTech (BNTX)
BioNTech is another big name in the COVID vaccine business.
According to Statista, more than 355,396,322 doses of Pfizer-BioNTech COVID-19 vaccine have been administered in the U.S. as of July 20 — more than vaccines made by any other manufacturer.
On June 25, Pfizer and BioNTech announced that their Omicron-adapted vaccine candidates showed high immune response against Omicron.
There's also hope for tackling new subvariants.
"Preliminary laboratory studies demonstrate both Omicron-adapted candidates neutralize Omicron BA.4 and BA.5 though to a lesser extent than they do for BA.1," the companies said as they continue to "collect additional study data on Omicron BA.4/BA.5."
BioNTech will be reporting Q2 earnings on Monday Aug. 8 before the bell.
Previously, management said that they expect BioNTech COVID-19 vaccine revenue to come in between €13 billion and €17 billion for full-year 2022.
Last month, SVB Securities analyst Daina Graybosch upgraded BioNTech from 'market perform' to 'outperform.' Her price target of $233 on the shares implies a potential upside of 32%.
Novavax (NVAX)
When it comes COVID vaccine stocks, Novavax is a new name worth considering.
Last month, the U.S. Food and Drug Administration granted emergency use authorization to Novavax COVID-19 vaccine Adjuvanted (NVX-CoV2373). In the critical Phase 3 clinical trial, the two-dose vaccine was 90.4% effective in preventing mild, moderate, or severe COVID-19.
"This authorization reflects the strength of our COVID-19 vaccine's efficacy and safety data, and it underscores the critical need to offer another vaccine option for the U.S. population while the pandemic continues," said Novavax's president and chief executive officer Stanley C. Erck in a press release.
Novavax shares, however, have been pummeled — it's down a staggering 57% year to date.
B. Riley Securities analyst Mayank Mamtani sees a rebound on the horizon. He has a Buy rating on Novavax and a price target of $171.
Considering that Novavax currently trades at $61.50 per share, Mamtani's price target implies a potential upside of 178%.
Sponsored
Fine art as an investment
Stocks can be volatile, cryptos make big swings to either side, and even gold is not immune to the market's ups and downs.
That's why if you are looking for the ultimate hedge, it could be worthwhile to check out a real, but overlooked asset: fine art.
Contemporary artwork has outperformed the S&P 500 by a commanding 174% over the past 25 years, according to the Citi Global Art Market chart.
And it's becoming a popular way to diversify because it's a real physical asset with little correlation to the stock market.
On a scale of -1 to +1, with 0 representing no link at all, Citi found the correlation between contemporary art and the S&P 500 was just 0.12 during the past 25 years.
Earlier this year, Bank of America investment chief Michael Harnett singled out artwork as a sharp way to outperform over the next decade — due largely to the asset's track record as an inflation hedge.
Investing in art by the likes of Banksy and Andy Warhol used to be an option only for the ultrarich. But with a new investing platform, you can invest in iconic artworks just like Jeff Bezos and Bill Gates do.