Tesla (TSLA)
Musk has created quite a few successful businesses. But he is best-known as the co-founder and CEO of EV maker Tesla.
According to Bloomberg, Musk's biggest asset at the moment is Tesla equity.
While Tesla stock hasn't been a hot commodity, it remains a behemoth in the automotive industry. With a market cap of around $360 billion, Tesla is several times bigger than Ford and General Motors combined.
And despite the stock's downturn, business is still heading in the right direction.
In 2022, Tesla's vehicle deliveries grew 40% year over year to $1.31 million. Meanwhile its production increased 47% year over year to 1.37 million.
Wall Street also sees upside in Tesla shares. For instance, Morgan Stanley analyst Adam Jonas has an 'overweight' rating on Tesla and a price target of $250 — roughly 116% above where the stock sits today.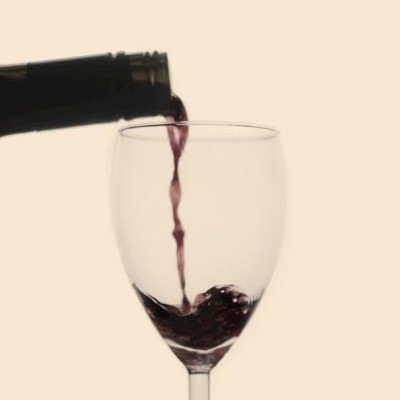 Fine wine is a sweet comfort in any situation — and now it can make your investment portfolio a little more comfortable, too. Now a platform called Vinovest helps everyday buyers invest in fine wines — no sommelier certification required.
Invest Now
Cryptocurrency
Once considered a niche asset, cryptocurrency has now entered the mainstream. A study from the CFA Institute in 2022 showed that 94% of state and government pension plans have invested in cryptocurrencies.
Of course, many investors learned about cryptocurrencies' volatility the hard way through the massive pullback. For instance, bitcoin — the largest cryptocurrency in the world — plunged 65% in 2022.
Musk has been one of the more outspoken proponents of cryptocurrency.
"I still own & won't sell my Bitcoin, Ethereum or Doge fwiw," he said in a tweet earlier last year.
There are plenty of platforms that allow you to invest in crypto. Just be aware of fees: many exchanges charge up to 4% in commission fees just to buy and sell crypto. But some investment apps charge 0%.
Real estate
In the tweet where Musk shared his view on crypto, he also discussed the importance of owning "physical things" in an inflationary environment.
"As a general principle, for those looking for advice from this thread, it is generally better to own physical things like a home or stock in companies you think make good products, than dollars when inflation is high."
Despite the Fed's aggressive rate hikes, real estate remains a popular asset. The S&P CoreLogic Case-Shiller 20-City Composite Home Price NSA Index is up 8.6% over the past year.
As the price of raw materials and labor goes up, new properties are more expensive to build. And that drives up the price of existing real estate.
Well-chosen properties can provide more than just an inflation hedge. Investors also get to earn a steady stream of rental income.
But you don't need to be a landlord to start investing in real estate. There are plenty of real estate investment trusts (REITs) as well as crowdfunding platforms that can get you started on becoming a real estate mogul.
Sponsored
Get a piece of commercial real estate
Enhance your portfolio with high-return commercial real estate
First National Realty Partners is the #1 option for accredited investors seeking superior risk-adjusted returns in the grocery-anchored necessity-based retail space.
While commercial real estate has always been reserved for a few elite investors, outperforming the S&P 500 over a 25-year period, First National Realty Partners allows you to access institutional-quality commercial real estate investments — without the leg work of finding deals yourself.
Invest with First National Realty Partners now.