Cramer's optimism
Inflation is the focal point of Jim Cramer's latest prediction. He believes the April Consumer Price Index, which came in at 4.9%, could be misleading.
"Almost every calculation is incorrect," he wrote "The data is wrong."
Instead, he believes the numbers should be lower and are "actually very positive for the Fed."
If inflation is slowing down faster than anticipated, the U.S. Federal Resere may no longer need to raise interest rates. That could be the underlying thesis for bullish investors.
However, Cramer's track record with bold predictions should probably give the bulls some pause.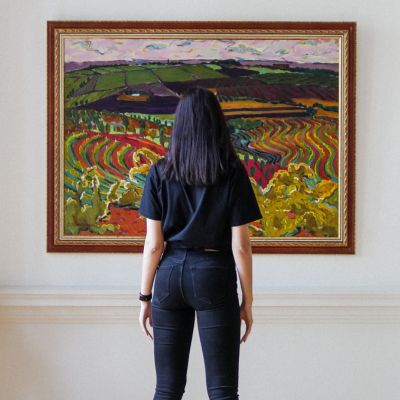 Contemporary art has outperformed the S&P 500 by 131% for the past 26 years. Join the exclusive platform to invest in million-dollar works by artists like Banksy, Basquiat, and more. Get started today and diversify your portfolio with art.
Learn More
Inverse Cramer
One of the boldest predictions of Cramer's career was also his worst one.
"Bear Stearns is fine," he said in March 2008, just a week before the banking giant collapsed.
That hasn't discouraged the television star. Since the Bear Stearns foul up, Jim Cramer has made so many wrong predictions that it has inspired several forms of mockery, including the "Inverse Cramer" account on Twitter and "Cramer Curse" posts on Reddit. There's also an Inverse Cramer Tracker ETF under the ticker SJIM.
This is why investors may want to take his latest prediction with a grain of salt.
From Mad Money to smart money
Instead of Mad Money, retail investors might want to consider looking to the "smart" money for economic forecasts.
Warren Buffett, arguably the most famous investor in the world, wasn't as optimistic as Cramer in a recent public appearance. Berkshire Hathaway's fourth-quarter report revealed that its chairman and CEO was a net seller of equities and was shoring up cash.
"The majority of our businesses will report lower earnings this year than last year," Buffett told investors. The "incredible period" for the U.S. economy has been coming to an end, according to him.
Buffett isn't the only one who's worried.
Billionaire Stanley Druckenmiller previously stated he's worried about a "hard landing" and Canadian economist David Rosenberg sees a rapid decline in earnings in the second half of the year.
The smart money seems to be collectively pessimistic about earnings, government debt, and growth. That should make some investors cautious but not discouraged.
Regardless of the economic outlook, having a unique perspective on investment opportunities is good to have in investing. There are opportunities to make money even in the harshest economic conditions. Some famous hedge fund managers like Michael Burry and David Tepper, for example, have been loading up on stocks in specific niche sectors, despite the gloomy outlook.
Sponsored
Meet Your Retirement Goals Effortlessly
The road to retirement may seem long, but with WiserAdvisor, you can find a trusted partner to guide you every step of the way
WiserAdvisor matches you with vetted financial advisors that offer personalized advice to help you to make the right choices, invest wisely, and secure the retirement you've always dreamed of. Start planning early, and get your retirement mapped out today.