Shopify (SHOP) Wood believes Canadian e-commerce giant Shopify is in a position to challenge the space's biggest player, Amazon, in the coming years. Thanks to its differentiated service and first-mover advantage, Shopify's upside remains attractive according to Wood.
"We're trying to figure out how Amazon is going to deal with this notion of individuals seeing something on Instagram or elsewhere on Facebook or on Twitter, or on Snap and just buying there," Wood recently told BNN Bloomberg. "That's a Shopify-enabled commerce opportunity and we think it's going to be big."
Shopify is already pretty big. In Q3, the company raked in over $1.1 billion in revenue and currently boasts a market cap greater than $180 billion.
The company's stock is up about 30% this year, which is good news for ARKK investors. The fund holds more than 506,000 shares in Shopify.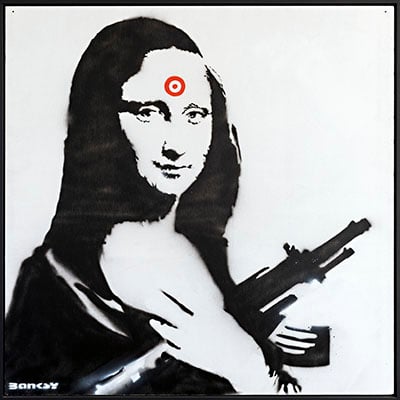 Join Masterworks to invest in works by Banksy, Picasso, Kaws, and more. Use our special link to skip the waitlist and join an exclusive community of art investors.
Skip waitlist
Square (SQ) If there's one thing Cathie Wood's a fan of, it's disruption. And Square is positioned to be one of the fintech industry's biggest disruptors.
Square started out as a digital payment platform, and is still among the space's leaders, but its expanded slate of products — the ever-evolving Cash App, recent offerings for making crypto investing easier, the recently acquired Afterpay — should allow the company to occupy a growing role in an increasingly cashless global economy.
Square's Q3 gross profits came in at $1.13 billion, a year over year increase of 43%. But the company's share price has been all over the place this year. It's currently down about 11% year to date.
Square still takes up a fair amount of space in ARKK — about 3.1 million shares' worth, which accounts for 3.6% of the portfolio.
DraftKings (DKNG) If you're willing to bet on the stock market, it makes a certain kind of sense to target a company that has gambling at the heart of its business.
Sports betting is booming — particularly online. The industry generated about $131 billion in revenue in 2020, according to Zion Market Research, and is projected to grow to almost $180 billion by 2028.
As one of the leading fantasy sports and online bookies in the space, DraftKings stands to be at the forefront of that growth.
In Q3, it expanded its operations into three additional states and brought in revenue of $213 million, a 60% increase compared to the same period last year.
Wood continues to like what she sees. In addition to ARKK holding more than 12.3 million DraftKings shares, she added 400,000 shares in the company to two other ARK ETFs in November.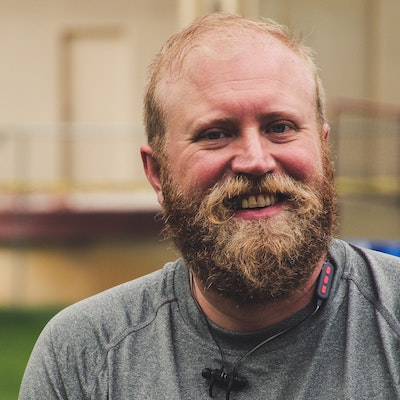 Sign up for Credit Sesame and see everything your credit score can do for you, find the best interest rates, and save more money at every step of the way.
Get Started—100% Free
Buy now? Or later? Some people suggest buying stocks now to capture December's "Santa Claus rally," while others believe you should take advantage of the January effect.
Many even say seasonality doesn't matter for stocks.
If you don't want the stress of trying to time the market, consider using your spare change to regularly build a comfortable nest egg.
These days, some investing apps take the leftover change from your everyday purchases and invest it for your future. It will even match you with a smart portfolio based on your unique financial goals.
And because you are not going all-in at once, you don't need to worry about buying at the top.
Sponsored
Fine art as an investment
Stocks can be volatile, cryptos make big swings to either side, and even gold is not immune to the market's ups and downs.
That's why if you are looking for the ultimate hedge, it could be worthwhile to check out a real, but overlooked asset: fine art.
Contemporary artwork has outperformed the S&P 500 by a commanding 174% over the past 25 years, according to the Citi Global Art Market chart.
And it's becoming a popular way to diversify because it's a real physical asset with little correlation to the stock market.
On a scale of -1 to +1, with 0 representing no link at all, Citi found the correlation between contemporary art and the S&P 500 was just 0.12 during the past 25 years.
Earlier this year, Bank of America investment chief Michael Harnett singled out artwork as a sharp way to outperform over the next decade — due largely to the asset's track record as an inflation hedge.
Investing in art by the likes of Banksy and Andy Warhol used to be an option only for the ultrarich. But with a new investing platform, you can invest in iconic artworks just like Jeff Bezos and Bill Gates do.