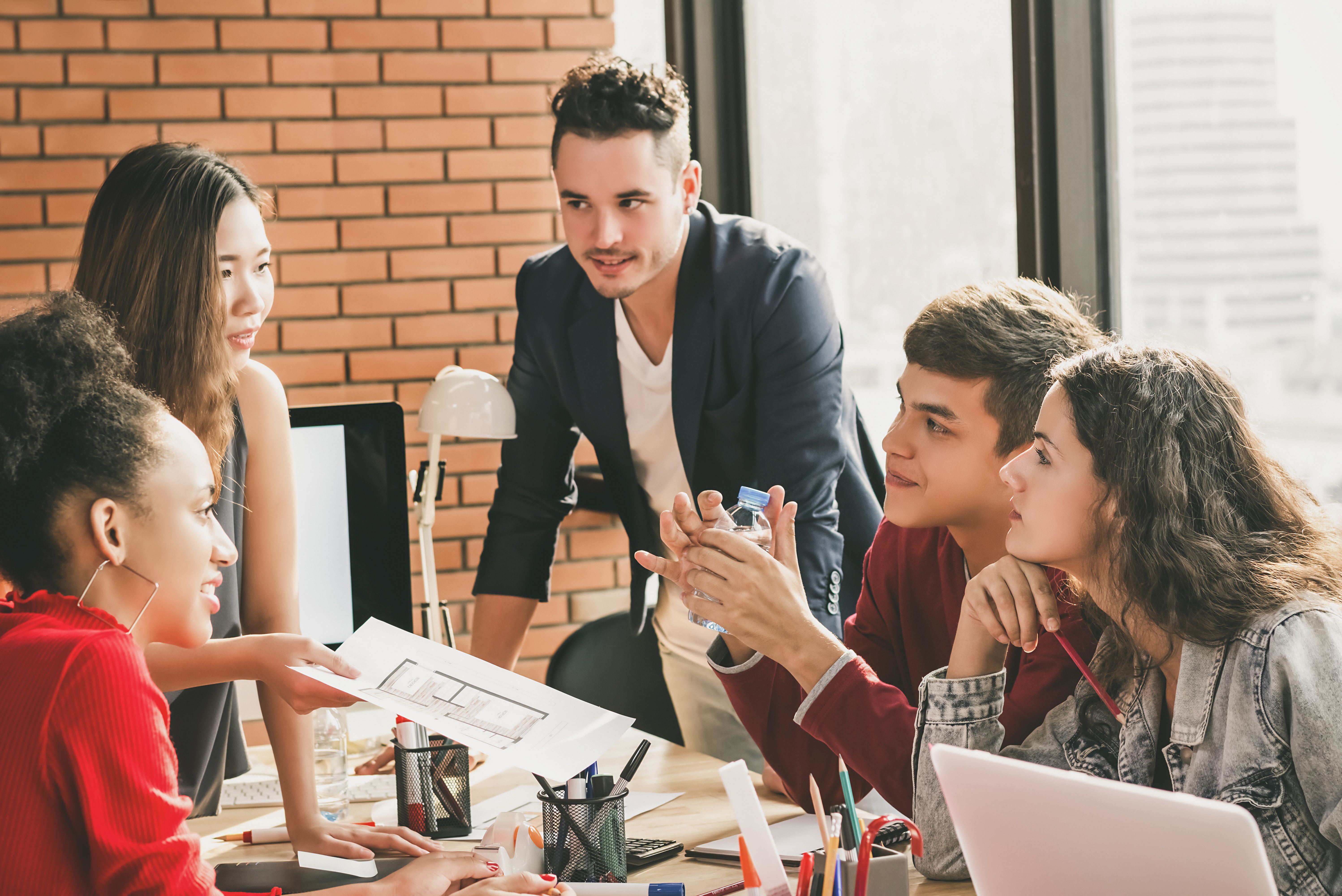 The best financial apps for beginning investors
Atstock Productions / Shutterstock
🗓️
Updated: July 25, 2023
We adhere to strict standards of editorial integrity to help you make decisions with confidence. Please be aware that some (or all) products and services linked in this article are from our sponsors.
We adhere to strict standards of editorial integrity to help you make decisions with confidence. Please be aware that some (or all) products and services linked in this article are from our sponsors.
Knowing what's going on with your money is the best way to grow your personal wealth. And today, with dozens of financial apps available to download, it's never been easier to keep track of your dollars. But which services are the best?
We've broken down a list of the best financial apps created especially for newbie investors. Here, you'll find apps to help you with everything from budgeting to investing to saving money. You may find your best money management style comes from using several of these services.
Read on to find out which financial apps work best for you.
Personal finance software
These apps will help you get started organizing and understanding your money. They lay out all your accounts in one place, track your spending, and offer money advice so you can better handle your finances.
Empower

Empower is an app that offers budgeting, investing and retirement help. It lets you sync your bank accounts, credit cards, investments and even your mortgage.
Empower lets you see all your debts, income and investments in one place.
Empower will help determine what your investment risk level is and will recommend an asset allocation for you. It also provides daily or weekly summaries of your investments for you.
YNAB (You Need A Budget)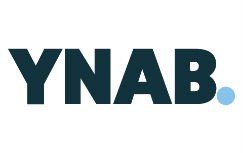 YNAB is a no-nonsense budgeting app ideal for anyone looking to get out of debt or just starting out taking care of their finances.
By requiring you to be actively involved with your finances, YNAB offers a more proactive approach than Mint.com.
YNAB is ideal for beginning budgeters who need to stick to their plan.
Mint.com
Mint.com can help with your budget. Track and review spending trends from month to month, and set budgets for different spending categories.
Mint.com is a great app if you are looking for free help with your budget. Not only does it let you track and review your spending trends from month to month, but Mint also helps you set budgets for different spending categories. In fact, Mint auto-categorizes your transactions, making budgeting even easier.
You can sync your investment accounts to Mint, and it will offer investment advice. However, Mint doesn't invest for you. This is best for those who are totally new to money management. It will help you organize your budget so that you have more money to invest. When you're ready to get serious about investing, you'll want to move away from Mint.
Microsavings apps
Microsaving apps take the work out of saving. By rounding up your spare change and tucking it away, you'll save automatically. You won't even notice the money is gone.
Acorns

Acorns is a web and app-based service that offers a simple way to save and invest in the stock market. It rounds up your spending to the nearest dollar and then invests that difference.
The Acorns app designs an investment portfolio for you based on the information you input at signup. However, you can choose from the app's other portfolios if you want to.
You can get started with as low as $5, meaning your initial investment doesn't have to break your bank account.
Retirement accounts aren't available, so you'll be investing in individual stocks only. You can invest your spare change daily, weekly or monthly. The app includes educational sections to help you understand investing practices and terms.
Acorns is extremely easy to use on your phone. You don't need to understand complicated investment theories to be successful, and since the amounts of money taken out and invested are tiny, you won't even know they're missing from your bank account.
They also have a Spend account, which you can use just like you would a checking account. And with their Smart Deposit feature you can automatically set aside a portion of your paycheck into your checking, investing and retirement accounts.
Stash Invest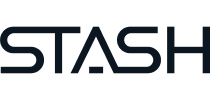 Stash Invest is a microsavings app that lets you invest in a diverse selection of exchange-traded funds (ETFs) and individual stocks from your smartphone.
Like Acorns, Stash Invest lets you get started with as little as $5.
We like to think of Stash as both a micro-investing platform and an educational resource in one package, since it also gives you lots of actionable information and advice both via email and in the app.
Stash creates recommended portfolios based on your risk level. And you can set up the system so that it makes automated investments from your account. And with plans starting at $3 per month, it's also very affordable to try out.
Robo-advisors
Investing is even easier now than it's traditionally been, thanks to the rise of robo-advisors. "Robo-advisor" is the term used to describe the new type of service that handles investing for their clients. Users sign up for an app and enter information about their current finances and their goals, and the app uses data-driven algorithms to invest for them.
Robo-advisors are ideal for those who feel intimidated by the stock market and don't know where to start. They're a great way to get your feet wet with investing.
Betterment

Betterment provides portfolio management services priced for those on a budget and helps newbie investors focus on simple asset allocation.
Betterment is a simple-to-use platform that's perfect for those who are just starting out with investing.
Betterment chooses investments for you, based on your income and goals. Betterment uses the Modern Portfolio Theory (MPT) to help you with your investment returns. By investing in a diverse pool of assets, it should collectively lower the risk and yet stabilize returns over the long term.
Betterment invests in Exchange Traded Fund (ETF) index funds. They diversify your investment by allocating into many ETFs.
Betterment has become very popular, but be aware: Investing always involves risk and your returns are not guaranteed.
Wealthfront

Wealthfront is a diversified robo advisor that specializes in helping you invest in the most tax-efficient way. It provides portfolio management services priced for those on a budget and helps newbie investors focus on simple asset allocation.
Wealthfront is another robo advisor that specifically targets those who are just starting out with investing. Wealthfront handles both individual taxable stocks and retirement accounts like 401(k)s and IRAs. So for those who have a company-sponsored 401(k) plan, you can input that information to Wealthfront and have it robo-managed.
Just like Betterment, Wealthfront uses Modern Portfolio Theory to create an automated asset allocation. An important note is that Wealthfront doesn't hold your portfolio; they use the Apex Clearing Corporation.
Also like Betterment, Wealthfront invests in ETF index funds and diversify your investment by allocating into many ETFs. The app continually makes sure the asset allocation is correct by automatic rebalancing.
WiseBanyan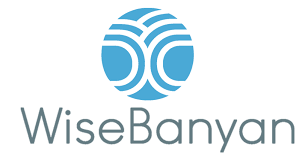 WiseBanyan is a totally free robo-advisor service, making it especially attractive to young and beginning investors. Like Wealthfront and Betterment, it invests in ETFs.
Each user gets paired with a personal financial expert. There's no minimum required portfolio balance, which means any level of new investor can get started. They've taken a hard line on fees as well — meaning that there are none.
Essentially, WiseBanyan takes take your money and invests it to buy a portfolio of ETFs. It manages the dividends and rebalance according to your personal info.
Stock brokers
When you're ready to invest in individual securities, you'll want to set up an account with a stock broker. With a stock broker, you can set up an investing account and choose stock, options or ETFs to buy and sell (however, note that we definitely don't recommend day trading).
Robinhood

Robinhood is a no-frills, app-based stock broker that requires no minimum deposit. It is very flexible, allowing users to trade any stock or ETF listed on the U.S. stock exchanges.
Robinhood is fairly basic, so if you're looking for a full-service trading platform, this isn't for you. However, in making that sacrifice, investors get access to a wide selection of stocks and ETFs without paying commissions or fees.
There's not much in the way of educational resources on the app, but it's free!
In summary
Learning the personal finance ropes should be on everyone's to-do list. Managing your money is absolutely something you can learn to do. With these apps you can save more, learn to invest and grow your wealth.
Disclaimer: Paid non-client endorsement. See Apple App Store and Google Play reviews. View important disclosures.
Investment advisory services offered by Stash Investments LLC, an SEC registered investment adviser. This material has been distributed for informational and educational purposes only, and is not intended as investment, legal, accounting, or tax advice. Investing involves risk.
¹For securities priced over $1,000, purchase of fractional shares start at $0.05.
²Debit Account Services provided by Green Dot Bank, Member FDIC and Stash Visa Debit Card issued by Green Dot Bank, Member FDIC. pursuant to a license from VISA U.S.A. Inc. Investment products and services provided by Stash Investments LLC, not Green Dot Bank, and are Not FDIC Insured, Not Bank Guaranteed, and May Lose Value." because the article mentions the debit card.
³You'll also bear the standard fees and expenses reflected in the pricing of the ETFs in your account, plus fees for various ancillary services charged by Stash and the custodian.
⁴Other fees apply to the debit account. Please see Deposit Account Agreement for details.
⁵Stock-Back® is not sponsored or endorsed by Green Dot Bank, Green Dot Corporation, Visa U.S.A, or any of their respective affiliates, and none of the foregoing has any responsibility to fulfill any stock rewards earned through this program.
Moneywise receives cash compensation from Wealthfront Advisers LLC ("Wealthfront Advisers") for each new client that applies for a Wealthfront Automated Investing Account through our links. This creates an incentive that results in a material conflict of interest. Moneywise is not a Wealthfront Advisers client, and this is a paid endorsement. More information is available via our links to Wealthfront Advisers.