A green wave in U.S. sports
The NBA first suspended cannabis testing in the 2019-2020 season, when players were competing in a quarantined pandemic bubble.
At the time, NBA Commissioner Adam Silver hinted that the temporary suspension could become permanent because "society's views around marijuana [have] changed."
Other sporting bodies seem to share this view point. Since 2020, Major League Baseball allows players to use cannabis in their personal lives but never "within the scope of their employment."
The National Football League also changed its cannabis policy in 2020, reducing the testing period for marijuana from four months to two weeks before the start of NFL training camp (allowing athletes to consume cannabis in their off time) and getting rid of suspensions for failed tests.
Not all sports are as lenient. American sprinter Sha'Carri Richardson was barred from competing in the Tokyo Olympics in 2021 after testing positive for THC — the main psychoactive component in cannabis.
The track and field star told NBC she used marijuana to cope with her "emotional panic" after the death of her biological mother a few days before the US Olympic Team Trials began.
Richardson's unfortunate case caught global attention — even President Biden questioned whether the marijuana ban should "remain the rules" — but the World Anti-Doping Agency ultimately decided to uphold the cannabis ban for international athletes, stating that its use "violates the spirit of sport."
Recreational or adult-use cannabis is now legal in 21 states and Washington D.C., while medical marijuana is legal in 40 states. However, cannabis remains a Schedule I substance under the Controlled Substances Act and is still illegal at a federal level.
This leaves cannabis businesses and investors on potentially shaky ground — but with major sports leagues like the NBA pledging their support, is the green wave about to grow stronger?
If you're an investor keen to pounce on this blazing trend, here are three pot stocks to consider: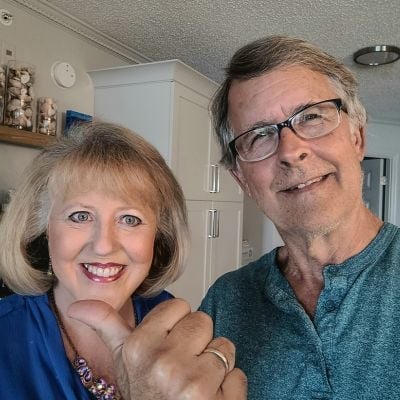 Green Thumb Industries (GTBIF)
Green Thumb is a national cannabis consumer packaged goods company and retailer, headquartered in Chicago.
It has 18 cultivation and manufacturing facilities, six consumer product brands, 77 open retail locations, and operations in 15 U.S. markets.
Green Thumb shares closed at $7.03 on April 13, around $11 shy of the 52-week high of $18.
Shares in the company are down more than 50% in the last year, but with a market cap of $1.45 billion and an enterprise value of $1.83 billion, Green Thumb could potentially grow into a hot commodity.
In 2022, the company generated $1.0 billion of revenue, representing a 13.9% increase year over year.
Curaleaf Holdings (CURLF)
Curaleaf is another multistate operator, with an even bigger market cap of $1.71 billion and an enterprise value of $2.62 billion.
It has a significant presence in the U.S. cannabis industry, with 29 cultivation sites, approximately 4.4 million square feet of cultivation capacity, 148 retail locations and around 2,200 wholesale partner accounts.
Curaleaf shares closed at $2.60 on April 11, a far cry from the 52-week high of $7.90.
The company is yet to report its full-year 2023 financial results, but in the third quarter, revenue grew 7% year over year to $340 million.
Still, this pot heavyweight is not immune to the industry-wise sell-off as shares are down over 60% in the last 12 months.
Stop overpaying for home insurance
Home insurance is an essential expense – one that can often be pricey. You can lower your monthly recurring expenses by finding a more economical alternative for home insurance.
SmartFinancial can help you do just that. SmartFinancial's online marketplace of vetted home insurance providers allows you to quickly shop around for rates from the country's top insurance companies, and ensure you're paying the lowest price possible for your home insurance.
Explore better rates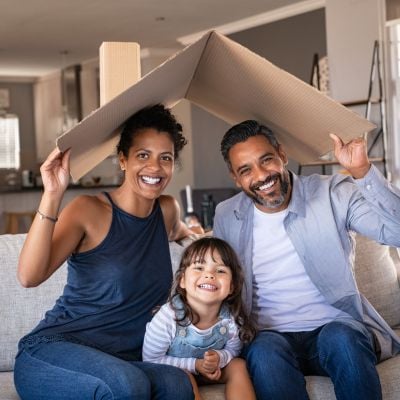 AdvisorShares Pure U.S. Cannabis ETF (MSOS)
If betting on individual cannabis companies doesn't peak your fancy, you might want to consider investing in an exchange traded fund.
The largest cannabis ETF — and the first to focus exclusively on the U.S. cannabis market — is the AdvisorShares Pure U.S. Cannabis ETF.
The fund holds $332.13 million in assets under management with a net asset value of $5.31.
Its portfolio currently includes 28 U.S. marijuana stocks, with the top three holdings being Green Thumb at 26.35%, Curaleaf at 16.6% and Trulieve Cannabis at 15.08%.
"We believe that cannabis has plenty of upside potential on its own, but the U.S. represents the best untapped market for cannabis investing," said MSOS ETF portfolio manager, Dan Ahrens.
Sponsored
Follow These Steps if you Want to Retire Early
Secure your financial future with a tailored plan to maximize investments, navigate taxes, and retire comfortably.
Zoe Financial is an online platform that can match you with a network of vetted fiduciary advisors who are evaluated based on their credentials, education, experience, and pricing. The best part? - there is no fee to find an advisor.