1. U.S. Bancorp (USB) Based out of Minneapolis, U.S. Bancorp is the fifth-largest bank in the country.
In Q1, Berkshire Hathaway trimmed about 1.1% of its stock in USB — after selling about 0.6% in the previous quarter.
But traders shouldn't necessarily take this move as a sign that Buffett is losing confidence in the bank. He only sold a sliver. And while U.S. Bancorp faces stiff competition in the payments market, it continues to boast a leading deposit market share.
It's also working hard to offer its customers the types of banking options they want. In 2019, U.S. Bancorp formed a digital team and a digital growth strategy to "deepen [its] relationships with [its] millions of digital customers."
And Berkshire's 8.6% stake, worth about $7.2 billion, still makes Buffett one of the company's largest investors.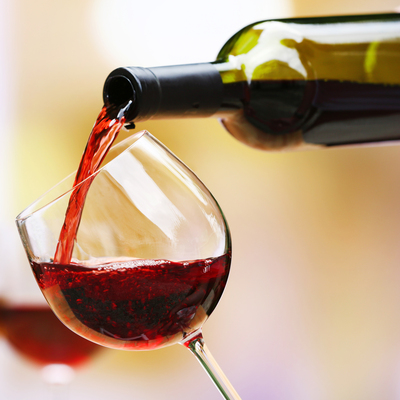 Fine wine is a sweet comfort in any situation — and now it can make your investment portfolio a little more comfortable, too. Now a platform called Vinovest helps everyday buyers invest in fine wines — no sommelier certification required.
Invest Now
2. Bristol Myers Squibb (BMY) Bristol Myers Squibb consistently appears on the Fortune 500 list of major U.S. companies — but this year, after seeing 63% revenue growth, it jumped 40 spots to the ranking of 75.
While Bristol manufactures drugs for a number of health conditions, including HIV/AIDS, cardiovascular disease, diabetes, hepatitis, and rheumatoid arthritis, its oncology drug Opdivo has the potential to be a game-changer in the cancer treatment space and fuel annual multi-billion-dollar sales.
Still, Buffett decreased Berkshire's stake in Bristol Myers Squibb by almost 7% in Q1 after half a year of increasing its stake in the company.
But while he shed about 2.3 million shares, Berkshire is still holding onto just over 31 million, suggesting Buffett still sees plenty of long-term potential in the company.
3. General Motors (GM) Once the largest auto company in the country, General Motors has risen from the ashes of its 2009 bankruptcy to resume its position as a major player in the auto industry.
Buffett first bought into the company in 2012, but reduced its stake by about 7.6% in the first quarter of the year. Berkshire now holds 60 million shares, worth around $3.4 billion.
Berkshire Hathaway is still GM's fifth largest investor, perhaps reflecting his confidence that the company can remain competitive in a crowded marketplace.
The company has become more cost-efficient over time, lowering its labor costs and charging higher prices for its vehicles in the light-truck segment.
And it's charging ahead into the domain of electric vehicles. Management is targeting over 1 million annual battery electric vehicle sales by mid-decade and is aiming to only sell zero-emission vehicles by 2035.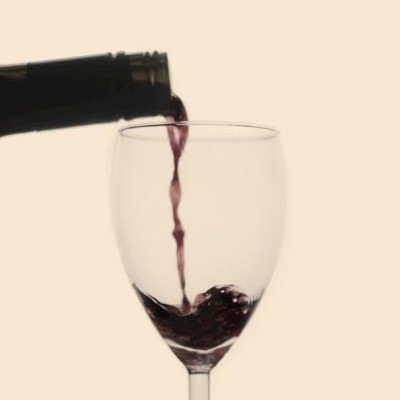 Fine wine is a sweet comfort in any situation — and now it can make your investment portfolio a little more comfortable, too. Now a platform called Vinovest helps everyday buyers invest in fine wines — no sommelier certification required.
Invest Now
4. Sirius XM Holdings (SIRI) This broadcasting giant was formed by the 2008 merger of Sirius Satellite Radio and XM Satellite Radio.
The platform currently boasts 150 million listeners across its music, sports, talk and podcast channels, which it claims is the largest reach of any digital audio provider in North America.
Berkshire Hathaway's modest 43 million shares, worth $282 million, now account for less than 1% of the company's overall portfolio. However, it still lands Berkshire in the No. 3 position on the list of Sirius XM's top owners.
With cost certainty baked into the model from the passage of the 2018 Music Modernization Act and in-car advantages over other streaming services, Sirius XM's long-term cash flow prospects look stable.
And the recent addition of TikTok Radio, a music channel dedicated to viral hits and hosted by stars of the social media platform, is sure to attract a host of young listeners.
5. AbbVie (ABBV) Buffett bought into pharmaceutical gorilla AbbVie in Q3 2020, when he also increased his stake in Bristol. He increased his share count again in Q4 before changing course and reducing his interest this year by just over 10% to 20 million shares, worth about $2.4 billion.
While the company's key arthritis, psoriasis, and Crhon's disease treatment Humira is almost certain to see slowing sales due to increasingly fierce competition, AbbVie seems well-positioned for the future.
The company's recently launched immunology drugs Rinvoq and Skyrizi have already shown improvements in efficacy and safety over competing drugs, Humira included.
For shareholders, AbbVie has raised its dividend every year for close to 50 years now. And with the stock now offering a 4.5% dividend yield, income investors might want to take a closer look. (The S&P 500 average is around 1.3%.)
How to build your portfolio Even if you don't agree with Buffett on specific stock picks, you should still look to implement his time-tested strategy of investing in stable assets at discounted prices.
One steady asset that Buffett's good friend Bill Gates is partial to is investing in U.S. farmland.
In fact, Gates is America's biggest owner of farmland and for good reason: Over the years, agriculture has been shown to offer higher risk-adjusted returns than both stocks and real estate.
Sponsored
Get a piece of commercial real estate
Enhance your portfolio with high-return commercial real estate
First National Realty Partners is the #1 option for accredited investors seeking superior risk-adjusted returns in the grocery-anchored necessity-based retail space.
While commercial real estate has always been reserved for a few elite investors, outperforming the S&P 500 over a 25-year period, First National Realty Partners allows you to access institutional-quality commercial real estate investments — without the leg work of finding deals yourself.
Invest with First National Realty Partners now.