General Mills (GIS) General Mills is a household name, boasting more than 100 brands in 100 different countries on six continents. You'd be hard-pressed to find a supermarket aisle that doesn't have at least one product from this multinational food manufacturer on its shelves.
The stock's five-year beta is 0.6, meaning that's about 40% less volatile than the overall market.
While General Mills' pandemic sales boost is largely over — revenue increased just 3% in the most recent quarter — the shares have slid in recent weeks, providing dividend investors with a tasty opportunity.
Management anticipates consumers will continue to prepare meals at home at a higher rate compared to pre-pandemic levels, suggesting there will be even more opportunities for General Mills to meet evolving consumer needs.
When you couple that outlook with the stock's attractive dividend yield of 3.5%, General Mills looks like a steady bet in uncertain times.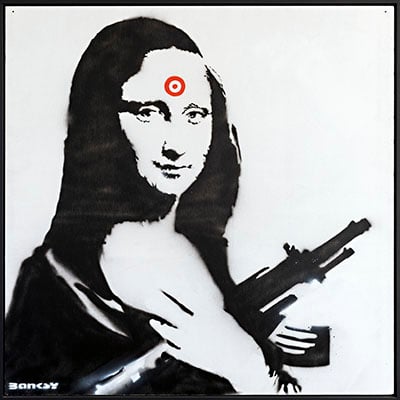 Join Masterworks to invest in works by Banksy, Picasso, Kaws, and more. Use our special link to skip the waitlist and join an exclusive community of art investors.
Skip waitlist
Verizon Communications (VZ) Verizon Communications is one of the world's largest telecom companies, boasting roughly 94 million wireless retail connections, 7 million broadband connections, and 4 million Fios video connections.
The stock's five-year beta is 0.5, displaying just half of the volatility as the overall market.
The company's second-quarter report last month easily topped expectations, with management crediting its strong growth to an "increase in 5G phone adoption, customer and sequential wireless service revenue growth, and superior network reliability."
Verizon now expects its 2021 total wireless service revenue to grow between 3.5% to 4% this year — up from estimates of just 3% earlier in the year. Management also increased its earnings guidance for the year.
Given Verizon's attractive wireless tailwinds, strong operating momentum heading into the second half of the year, and a fat dividend yield of 4.5%, now might be an opportune time to pounce on this low-volatility play.
Costco (COST) Like General Mills, Costco has experienced a rather sharp pandemic sales boom. Whether you need batteries or butter, canned chickpeas or clothing, Costco offers a one-stop shop for individuals wary of limiting their contact with others.
In the company's most recent quarter, net sales improved 22% from the year-ago period to $44.4 billion.
The stock's five-year beta is just 0.6, which is particularly impressive considering how well the stock has performed in recent years. Over the past five years, Costco shares have provided an average annual return of 23% versus just 18% for the S&P 500.
In other words, Costco shares have provided the perfect combination of both low risk and high returns.
As the Delta variant continues to fuel the country's rising COVID case count, Costco will likely remain a go-to retailer for American shoppers — especially in its e-commerce segment, which has seen a 64% spike in sales.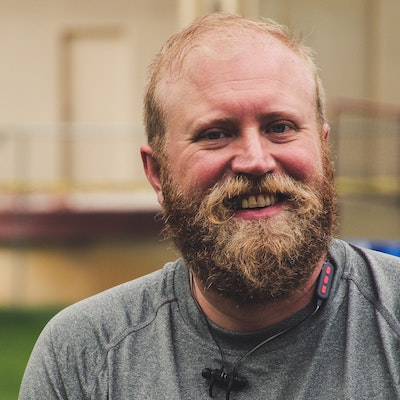 Sign up for Credit Sesame and see everything your credit score can do for you, find the best interest rates, and save more money at every step of the way.
Get Started—100% Free
How to get your share of these shares The best way to invest in these companies will depend on your unique situation.
For those with a bit more cash to spare and are just getting started, working with a professional financial adviser can help you build a portfolio compatible with your risk tolerance and return objectives.
If you're working with a smaller budget, you may want to use an investing app that allows you to buy "slices" of shares for big-name companies — especially one that comes with no fees or commissions.
Another low-budget option is using an app that allows you to invest with just your "spare change", rounding up to the nearest dollar on all your purchases to help you build a diversified portfolio over time.
Whichever platform you choose, low-beta stocks can help defend (and grow) your portfolio over the long haul.
Sponsored
Fine art as an investment
Stocks can be volatile, cryptos make big swings to either side, and even gold is not immune to the market's ups and downs.
That's why if you are looking for the ultimate hedge, it could be worthwhile to check out a real, but overlooked asset: fine art.
Contemporary artwork has outperformed the S&P 500 by a commanding 174% over the past 25 years, according to the Citi Global Art Market chart.
And it's becoming a popular way to diversify because it's a real physical asset with little correlation to the stock market.
On a scale of -1 to +1, with 0 representing no link at all, Citi found the correlation between contemporary art and the S&P 500 was just 0.12 during the past 25 years.
Earlier this year, Bank of America investment chief Michael Harnett singled out artwork as a sharp way to outperform over the next decade — due largely to the asset's track record as an inflation hedge.
Investing in art by the likes of Banksy and Andy Warhol used to be an option only for the ultrarich. But with a new investing platform, you can invest in iconic artworks just like Jeff Bezos and Bill Gates do.