Who is Cathie Wood? When she founded Ark Invest in 2014, Wood had already amassed 40 years of experience researching and investing in innovation. She managed over $5 billion in assets at AllianceBernstein and over $800 million at hedge fund Tupelo Capital Management, which she also founded.
Wood launched Ark as a means of packaging active stock portfolios in an ETF format.
By concentrating on innovative, disruptive technologies, Ark invests in companies with the potential for both explosive short-term growth and long-term relevance. As the company's CIO and portfolio manager, the final call on Ark's investment decisions is Wood's to make.
Wood has received plenty of recognition for her investment performance in recent years.
She was a featured speaker at the World Economic Forum (China) in 2016 and 2017. In 2018, she was selected by Bloomberg as one of the 50 people defining global business. In 2019, Fortune chose Wood to be one of the experts included in the publication's annual Fortune Investors Guide.
As of Aug. 11, Forbes estimated Wood's net worth to be $400 million.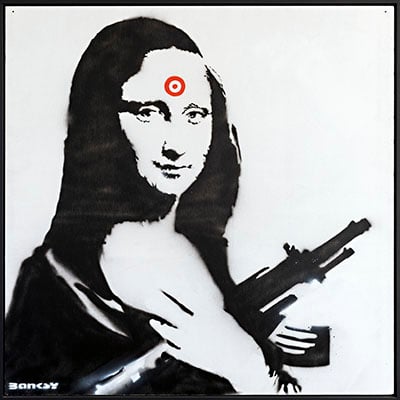 Join Masterworks to invest in works by Banksy, Picasso, Kaws, and more. Use our special link to skip the waitlist and join an exclusive community of art investors.
Skip waitlist
Investment philosophy and performance Ark Invest describes its sole focus as "disruptive innovation," which allows the firm to invest in companies whose products and services are expected to meet the needs of a planet that's barrelling from crisis to crisis.
Ark's big bet is that technology is the most effective solution to these crises and that a disruption-first ethos is a primary path to greater returns.
"We're all about finding the next big thing," reads a quote from Wood on Ark Invest's website. "Those hewing to the benchmarks, which are backwards looking, are not about the future. They are about what has worked. We're all about what is going to work."
And Wood's picks are most definitely working.
Despite the recent sluggishness that ARKK and ARKG are experiencing, both funds have crushed the market over the past five years
ARKK, which includes tech heavyweights Tesla, Zoom, Coinbase, and Shopify among others, has grown by about 450% since the summer of 2016.
Meanwhile, ARKG, which targets technologies like molecular diagnostic and genetics, and holds companies such as virtual healthcare provider Teladoc Health and Regeneron Pharmaceuticals, is up roughly 340% over the same time period.
Recent struggles providing a buying window? Investors who purchased either ARKK or ARKG in 2021 have had little to celebrate, with the ETFs posting year-to-date declines of 9% and 15%, respectively.
With investors changing course from growth stocks to economic recovery plays this year, many of Ark's tech-focused plays have seen their shares decline, dragging down the value of Ark's ETFs.
It's one of the risks of the company's relatively narrow focus.
But despite the recent weakness, investors aren't exactly losing confidence in the Ark ETFs. In fact, they're backing Wood with even more money, suggesting they see the dip as an attractive buying opportunity.
For instance, ARKK has seen nearly $5.9 billion in inflows this year, bringing its total assets under management to a whopping $22.6 billion.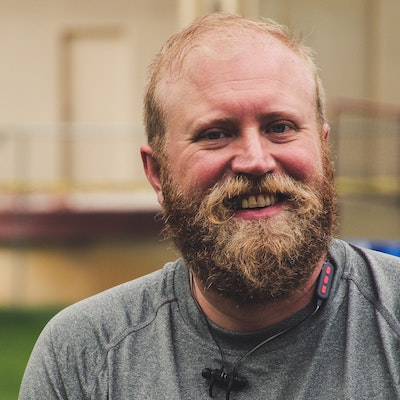 Sign up for Credit Sesame and see everything your credit score can do for you, find the best interest rates, and save more money at every step of the way.
Get Started—100% Free
ETFs and beyond Purchasing Ark ETFs is easier than you think. And now might be an ideal time to do it.
You can get started with a wildly popular investing app, which not only offers ETFs, but fractional shares as well. Another app allows you to build a diversified portfolio with little more than the "spare change" left over from your everyday purchases.
With a little help from the right platform, you can invest alongside Cathie Wood and, hopefully, profit massively from her next set of big ideas.
Sponsored
Fine art as an investment
Stocks can be volatile, cryptos make big swings to either side, and even gold is not immune to the market's ups and downs.
That's why if you are looking for the ultimate hedge, it could be worthwhile to check out a real, but overlooked asset: fine art.
Contemporary artwork has outperformed the S&P 500 by a commanding 174% over the past 25 years, according to the Citi Global Art Market chart.
And it's becoming a popular way to diversify because it's a real physical asset with little correlation to the stock market.
On a scale of -1 to +1, with 0 representing no link at all, Citi found the correlation between contemporary art and the S&P 500 was just 0.12 during the past 25 years.
Earlier this year, Bank of America investment chief Michael Harnett singled out artwork as a sharp way to outperform over the next decade — due largely to the asset's track record as an inflation hedge.
Investing in art by the likes of Banksy and Andy Warhol used to be an option only for the ultrarich. But with a new investing platform, you can invest in iconic artworks just like Jeff Bezos and Bill Gates do.