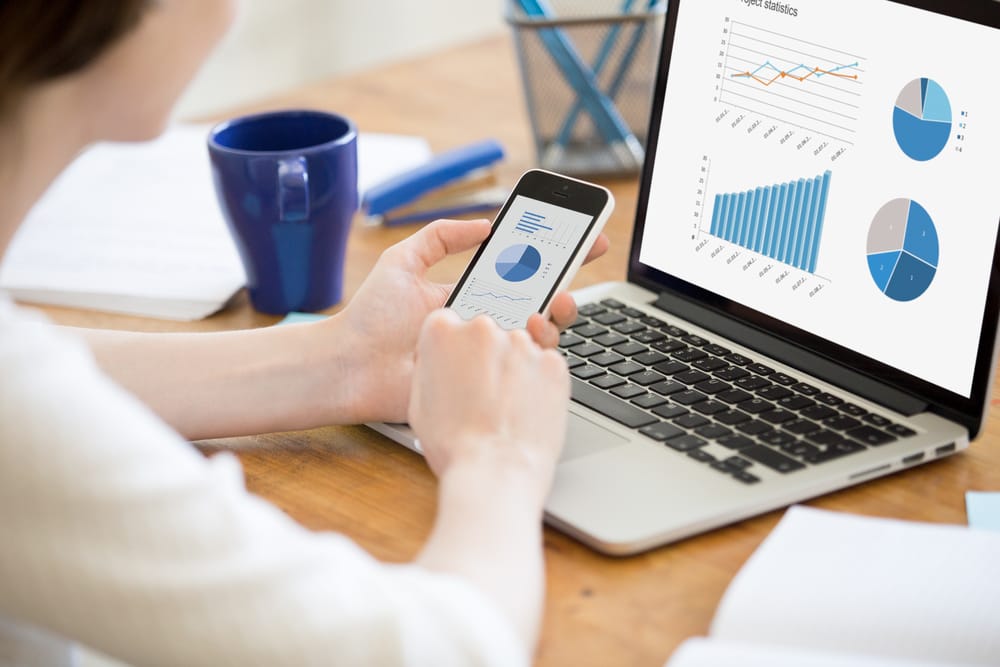 Wealthfront vs. Empower – how do they compare?
We adhere to strict standards of editorial integrity to help you make decisions with confidence. Please be aware that some (or all) products and services linked in this article are from our sponsors.
We adhere to strict standards of editorial integrity to help you make decisions with confidence. Please be aware that some (or all) products and services linked in this article are from our sponsors.
There are a growing number of web-based investment management platforms. Two such platforms growing in popularity are Wealthfront and Empower. The platforms might seem similar, but are they? How do you know which will work best for you?
In truth, it all comes down to personal needs and preferences. We personally use and have tested each of these services, so we break down the features of each one.
Now, you can start by understanding what each platform offers, and how it might best fit into your own investment strategy and style. See the differences between Wealthfront versus Empower and how they compare.
In reality, Wealthfront and Empower serve different segments of the investing community.
Wealthfront vs. Empower – at a glance
About Wealthfront
Wealthfront is an automated investment service based on asset allocation and low fees. Most refer to Wealthfront as a robo-advisor. The service is built around Modern Portfolio Theory, or MPT, and your risk tolerance. This theory states the optimal mix of asset classes is more important than individual security selection.
Wealthfront accomplishes this through the use of exchange-traded funds (ETFs) focusing on a relatively narrow range of very broad investment classes.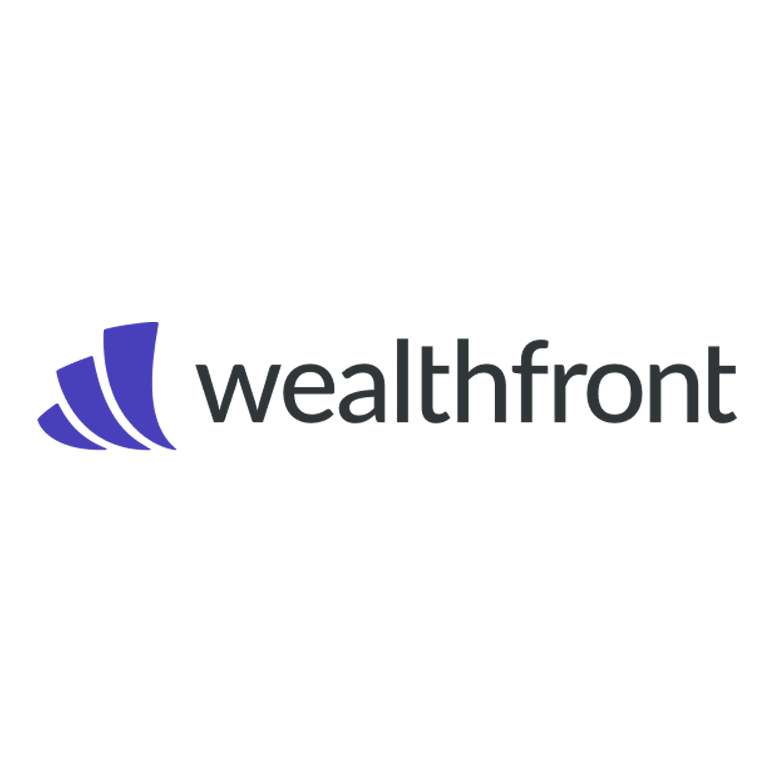 The ETFs are centered on six asset classes:
U.S. stocks
Foreign stocks
Emerging markets
Real estate
Natural resources
Bonds
The bond ETFs are further broken down into municipal bonds, corporate bonds, Treasury Inflation Protected Securities (TIPS), emerging market bonds, and dividend stocks. You can customize your portfolio and add or get rid of any ETFs that are vetted by Wealthfront's team of experts, or explore ETFs in a specific sector like cannabis, social responsibility, or tech. They also offer cryptocurrency exposure through the Grayscale Bitcoin Trust (GBTC) and Grayscale Ethereum Trust (ETHE).
The use of ETFs enables an investor to hold as many as 10,000 underlying securities and to do so with extremely low fees. Portfolio variety and customization options are two of the main reasons Wealthfront is a leading robo advisor.
About Empower
Empower targets the investment mid-range — this includes primarily investors with a net worth of between $25,000 and $2 million in liquid assets. It is an investment platform in much the same way as Wealthfront, but with vastly different features.
It's really two services in one. The free portion allows you to manage your personal finances all in one place. Somewhat similar to Mint.com, but has much more investment reporting and a useful net worth tracker.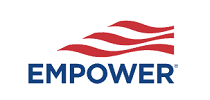 And if you invest at least $100,000, you can get unlimited advice from financial advisors to build a portfolio that matches your goal. The fact you're working with human advisors is one massive difference between Empower and Wealthfront, although the former has a high minimum investment requirement.
Finally, unlike Wealthfront, Empower offers an integrated investment portfolio. They will be able to take your various investment accounts — including retirement accounts — import them into the site, and give you the broadest possible view of your overall portfolio. This part of their service is free for anyone to use, and in itself is a reason to sign up.
Empower vs. Wealthfront – fees and pricing
One significant difference between Wealthfront and Empower is that Wealthfront charges lower fees for investors. This is largely because it relies on fully-automated technology to build your portfolio whereas Empower relies on human advisors.
Wealthfront is what you might call fee efficient. The entire platform is set up to make this possible, including the use of low-cost ETFs. Like many other wealth management systems, the fee structure is based on a sliding scale. The first $5,000 in your account is managed free of charge for Moneywise readers. Amounts in excess of $5,000 are charged an annual fee of 0.25%. This means on a portfolio of $500,000, your annual fee would be just $1,237.50.
As for Empower, the annual fee is 0.89% of the first $1 million under management; 0.79% on the next $1 to $3 million ; 0.69% on the next $2 million; 0.59% on the next $5 million; then 0.49% on balances above $10 million. Like Wealthfront, there are no trading fees.
Empower vs. Wealthfront – account minimums
The minimum account size at Wealthfront is $500. There's also a minimum withdrawal amount, which is $250, and you cannot draw your account below the $500 minimum. This makes Wealthfront an excellent way to start investing without much money.
In contrast, Empower requires $100,000 to invest through its Investment Services offering. You unlock additional support and more asset classes like real estate and options if you invest at least $200,000 for the Wealth Management plan. And high net worth clients can even invest in private equity under the Private Client plan.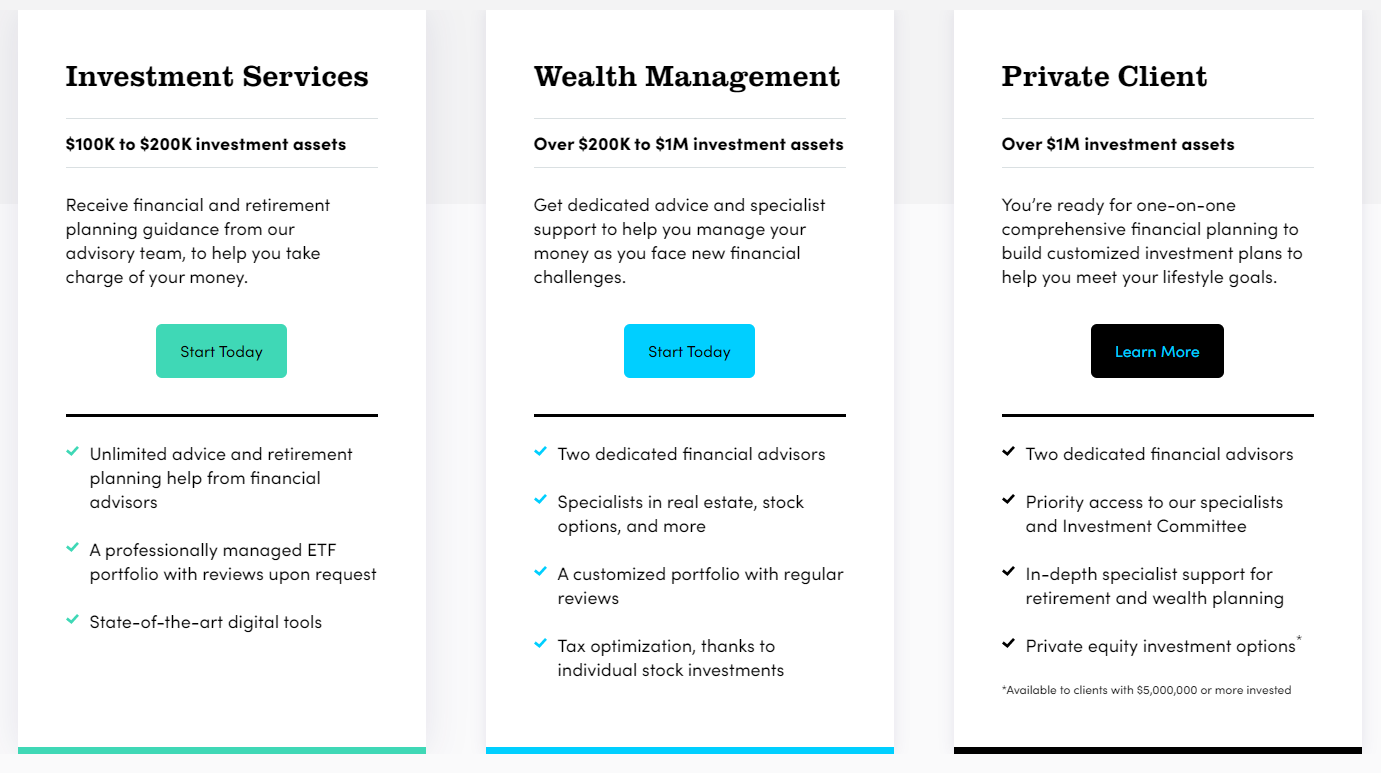 You can use the base platform for free to access useful tools like a budget planner and investment fee analyzer. But the different Empower investing plans cater to different portfolio sizes and are how you actually invest with the company.
Empower vs. Wealthfront – portfolios and strategy
Wealthfront is one of the best robo-advisors if you want a wide variety of portfolios to invest in. And since you can customize specific ETFs that go into your portfolios of choice, it adds even more customization. Overall, it's one of the most flexible robo-advisors alongside competitors like M1 and Betterment.
As for Empower, you work with a human advisor to build a portfolio if you use its wealth management service. But this offers many of the same features as Wealthfront like automatic portfolio rebalancing and tax-loss harvesting. There are still core portfolios, like the Balanced or Full Growth portfolios, but you can also go down the personal portfolio route.
It's worth noting that both Wealthfront and Empower also offer ESG and SRI options. With Wealthfront, it has its own SRI portfolio you can choose to invest in if it's important to you. Empower also has its own SRI strategy you can follow, so both platforms are similar in this department.
Empower vs. Wealthfront – customer service
Empower is known for its customer service, and wealth management clients can message their personal advisor with any questions or concerns. It also has an in-depth help center with useful articles to answer questions new and existing clients have. To learn more, you can always call 855-855-8005.
As for Wealthfront, there's no option to work with a human advisor regardless of your portfolio balance. If you need to get in touch, you submit a support ticket through its website. It also has a help center with useful resources, but you get more timely, personalized customer support with Empower.
Other unique features
Empower features
With Empower, you get an all-in-one personal finance management platform, not just a robo advisor. This means Empower has quite a few unique features versus Wealthfront like:
Budgeting Tools: You get a range of financial tools with Empower, including budgeting software to help you track and categorize expenses. There's also a Savings Planner tool that helps you plan for retirement.
Cash Management Account: Empower Cash™ currently pays 3.35% APY and 3.45% APY for Empower Advisory clients and doesn't charge any fees. This is on-par with many high-yield savings accounts. Funds also get up to $1.5 million in FDIC insurance.
Investment Checkup: Analyze your portfolio's risk level and outline a target asset allocation so you can fine-tune your portfolio to match your goals.
Net Worth Tracker: Consolidate all of your finances in one sleek dashboard and track your net worth over time.
Fee Analyzer: Use Empower's fee analyzer to examine your 401k and other portfolio accounts to see if you're overpaying on fees.
Join Empower for FREE
Wealthfront features
Wealthfront doesn't offer as many features and tools as Empower. Granted, this is because Wealthfront focuses on being a robo advisor, whereas Empower is more well-rounded. The advantage is that Wealthfront has some nifty features to help you make the most out of your portfolio.
Wealthfront Cash Account: You can currently earn up to 4.55% APY at the time of writing with Wealthfront Cash. This makes it an excellent home for an emergency fund or to hold cash you plan on investing through this robo advisor in the near future.
Borrow Money: You can borrow up to 30% of your portfolio with a Wealthfront line of credit, and interest rates are as low as 4.65% currently. There's no credit check or fee either, and this interest rate is far lower than a personal loan or payday loan. There's no repayment schedule either, so you can chip away at repaying your line of credit at your own pace.
Sign up to Wealthfront and get $5,000 managed for FREE
Empower pros and cons
Pros
Work with human financial advisors to build a custom portfolio
Wide range of free budgeting and investing tools
High net worth clients get more support and can invest in more asset classes than Wealthfront supports
ESG and SRI portfolios are available
Can consolidate all your financial accounts, including a 401k, under one dashboard
Cons
Higher management fees than Wealthfront
A high $100,000 minimum requirement to invest with Empower
Wealthfront pros and cons
Pros
Very low asset management fees
A low $500 minimum investment requirement
Excellent portfolio customization options
Competitive ESG and SRI options
Earn a high APY with Wealthfront Cash
Cons
No access to human advisors
You can't invest in other asset classes like real estate
Doesn't consolidate your other financial accounts like Empower does
Empower vs. Wealthfront – which option should you choose?
With a low account minimum — $500 — Wealthfront is clearly tailored to the truly small investor. It offers you professional portfolio management with a very small investment. In fact, most human investment managers won't touch a portfolio this small.
Wealthfront also offers much lower fees than Empower does at all tiers. And let's not forget that Wealthfront has no annual fee for accounts of less than $5,000. This platform clearly has the small, upstart investor as its target market.
In contrast, Empower caters to investors with larger portfolios who want personalized, human advice. This is especially true if you reach the Wealth Management tier where you get even more one-on-one support and can invest in a wider range of asset classes than Wealthfront. We also like Empower since it gives you a comprehensive portfolio view that accounts for assets held in your retirement portfolio and investment accounts not attached to the platform.
If anything, you can always start investing with Wealthfront to build wealth and grow your portfolio. As you let compound interest and time work its magic, you can also use Empower's range of free tools to track and manage all aspects of your finances.
There's no single right answer in the Wealthfront vs. Empower debate. But hopefully, this article provides a breakdown of each service so you can pick the one that's best for you.
Moneywise receives cash compensation from Wealthfront Advisers LLC ("Wealthfront Advisers") for each new client that applies for a Wealthfront Automated Investing Account through our links. This creates an incentive that results in a material conflict of interest. Moneywise is not a Wealthfront Advisers client, and this is a paid endorsement. More information is available via our links to Wealthfront Advisers.