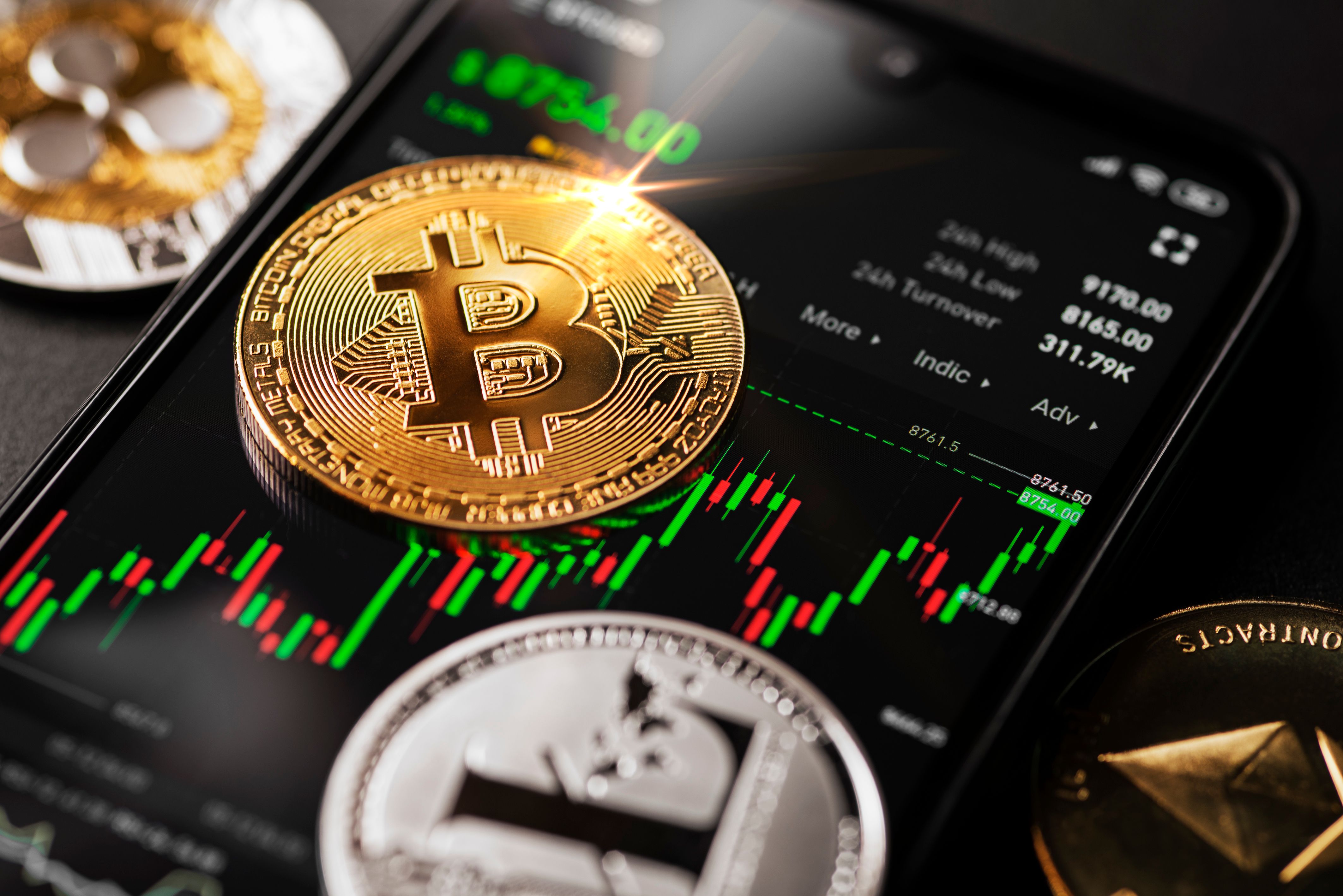 Uphold vs Coinbase 2023: which one is best for investors?
DUSAN ZIDAR / Shutterstock
We adhere to strict standards of editorial integrity to help you make decisions with confidence. Please be aware that some (or all) products and services linked in this article are from our sponsors.
We adhere to strict standards of editorial integrity to help you make decisions with confidence. Please be aware that some (or all) products and services linked in this article are from our sponsors.
If you want to trade cryptocurrencies without jumping through hoops or understanding technical analysis, Uphold and Coinbase are two immensely popular options.
Both platforms are beginner-friendly and support 100+ cryptocurrencies. And you can start trading with a small amount of money with funds right from your bank account.
However, there are some massive differences in avilable assets, trading fees, and staking rewards. That's why our Uphold vs. Coinbase breakdown is covering the features you need to know to choose the right trading platform.
The short version
Both companies support 100+ cryptocurrencies
Uphold also supports other assets like commodities and U.S. equities
Coinbase Pro has significantly lower trading fees than Uphold
Uphold has a much better staking platform than Coinbase
About Uphold
With over 1.7 million customers in 184+ countries, Uphold is a very popular digital money platform. The company began in 2013, and it offers a simple way to trade crypto, commodities, currencies, and U.S. equities without any experience.
What makes Uphold unique is the fact that you can trade between assets very easily. This lets you swap currencies, cryptos, and even commodities like gold and silver with ease. And for crypto investors, Uphold also has a lucrative staking platform that lets them earn passive income.
About Coinbase
CoinbaseCoinbase logo square is one of the leading crypto exchanges in the world and is available in 100+ countries. Like Uphold, Coinbase offers a simple way to invest in crypto, and you can start trading with just $2. It also supports 150+ cryptocurrencies, has a staking program, and is very beginner-friendly.
And one massive difference between Uphold and Coinbase is that advanced traders can use Coinbase Pro. This trading dashboard has more tools for technical analysis and lower fees, making Coinbase a truly robust exchange.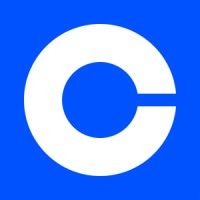 Unique features of Uphold and Coinbase
Uphold features
Invest In Multiple Assets: Uphold supports crypto, but also U.S. equities, commodities, and dozens of currencies.
Swap Assets: You can swap your different assets for one another all within your Uphold account.
Stake Your Crypto: Earn up to 19.5% APY by staking different cryptocurrencies.
Coinbase features
Coinbase Pro: Get lower fees and advanced trading tools by using Coinbase Pro for free.
Coinbase Earn: Earn free cryptocurrency for completing short educational lessons about different crypto projects.
Debit Rewards Card: Use the Coinbase Visa debit card to earn up to 4% back in crypto for everyday spending.
Uphold vs. Coinbase: supported cryptocurrencies
When choosing an exchange or trading platform to invest in crypto, the number of available coins is an important consideration.
Thankfully, both Uphold and Coinbase support over 100 assets. Coinbase has slightly more support and includes more altcoins and stablecoins. But both platforms let you invest in popular cryptocurrencies like:
Uphold has a $10 minimum funding requirement whereas Coinbase lets you begin trading with $2 worth of your local currency. Both platforms support numerous currencies however, and you can trade crypto with funds from your bank account or your debit or credit card.
Winner: Coinbase offers more cryptocurrencies and has a lower trading minimum.
Uphold vs. Coinbase: other assets
One of the main differences between Coinbase and Uphold is that Uphold supports other asset classes besides crypto.
Specifically, Uphold lets you invest in commodities and U.S. equities. This lets you add precious metals like gold and silver to your portfolio. It also supports fractional shares, meaning you can invest in partial shares of stocks.
Fractional shares are great if you're investing with little money since you can still invest in companies like Amazon or Apple that have expensive shares. However, Uphold doesn't have nearly as many investing options like online stock brokers, so keep this in mind.
Winner: Uphold has more investment selection than Coinbase.
Uphold vs. Coinbase: fees
Trading fees can make or break a company. And like investment options, fees are another area where Uphold and Coinbase differ significantly.
Uphold is more expensive than Coinbase, especially for crypto trading. It charges spread fees anywhere from 0.8% to 1.8% or higher for many cryptos. You also pay various fees for withdrawals and other types of transactions:
| Action | Fee |
| --- | --- |
| Crypto Trading | 0.8% to 1.8% or higher |
| Precious Metals | Typically 3% |
| Fiat Currencies | Typically 0.2% |
| U.S. Equities | Typically 1% |
| Deposit Fees | 0% |
| Withdrawal Fees | $2.99 for crypto and $3.99 for bank transfers |
| Network Fees | Dynamic depending on blockchain conditions |
| Credit and Debit Card Payments | 3.99% |
| Currency Conversion | Typically less than 0.75% |
The basic version of Coinbase isn't too different, and you generally pay 1.49% plus up to $2.99 in fees per transaction. However, trading becomes much cheaper if you switch to Coinbase Pro.
With Coinbase Pro, taker fees start at 0.60%, which is significantly cheaper than Uphold. Coinbase doesn't charge withdrawal fees either unless you're converting crypto into cash, in which case you pay a 1% fee. And both Uphold and Coinbase make you pay dynamic network fees if you withdraw crypto which depend on blockchain network conditions.
Winner: Coinbase has lower trading fees than Uphold, making it a better choice for regular crypto investors.
Uphold vs. Coinbase: usability
Both Uphold and Coinbase cater to new investors. Each platform has an easy-to-use mobile app that let you place trades quickly. You don't have to worry about complex charts, multiple order types, or too much jargon.
You can also use a web-based trading portal with both companies. Overall, Uphold and Coinbase are two of the simplest ways to start investing.
However, Coinbase takes the edge here because it also offers Coinbase Pro for more advanced traders. This flexibility means Coinbase caters to a wider pool of customers and has something for both new and experienced traders.
Winner: Both platforms are easy to use, but Coinbase is more flexible since it has Coinbase Pro.
Uphold vs. Coinbase: staking rewards
Crypto lending and staking platforms are very popular these days. And if you want to earn passive income with your digital assets, you need a platform that supports either lending or staking.
Both Coinbase and Uphold offer staking, which involves locking-up crypto to validate blockchain transactions. In return for validating transactions, you earn crypto rewards.
At the time of writing, Uphold lets you stake nine different assets and pays up to 19.5% APY.
| Crypto | APY |
| --- | --- |
| Cardano | 4% |
| Cosmos | 10.2% |
| Ethereum | 4.25% |
| Kava | 19.5% |
| Kusama | 15.3% |
| Polkadot | 10.5% |
| Solana | 5.1% |
| Tezos | 4.25% |
| Terra | 4% |
In contrast, Coinbase supports six different assets for staking and only pays up to 5.75% APY. This is much lower than Uphold, making Uphold the better choice for those interested in staking.
Just note you can also explore various crypto savings accounts that offer more lending or staking options. Companies like BlockFi and Nexo lend out your crypto and pay you interest, much like a high-yield savings account. And these platforms support more cryptocurrencies, giving you more choice.
Winner: Uphold supports more assets and has better staking rewards than Coinbase.
Uphold vs. Coinbase: rewards card
Plenty of companies are launching crypto rewards cards that let customers earn crypto back on everyday purchases.
Right now, Coinbase has one of the leading crypto debit cards out there. It lets you earn up to 4% back on certain cryptos, and rewards rotate regularly, so you can pick the asset you earn. You can also spend USD, USDC, and cryptocurrencies on daily purchases.
The Coinbase card has no annual fees, although you pay a 2.49% conversion fee if you spend your crypto since Coinbase has to convert it to cash. This means your only option is to really spend USD or USDC to avoid this steep fee.
Uphold also has a debit rewards card, but it's currently using a waitlist system and isn't available yet. This card will pay 2% back when you spend crypto and 1% back when you spend USD. It doesn't have annual fees either.
It's difficult to call a winner here until Uphold's card launches and has the features it advertises currently. Also note that we prefer the BlockFi Rewards credit card since it pays unlimited 1.5% crypto-back but has a nice 3.5% welcome bonus.
Winner: Coinbase's card looks better than Uphold's card, but don't spend crypto on everyday purchases since the conversion fee is too high.
Uphold vs. Coinbase: insurance and security
Both Uphold and Coinbase have several security practices in place to help protect customers.
With Uphold, you must use two-factor authentication. The company also works with third-party auditors to analyze its security and data practices. However, Uphold funds aren't FDIC-insured, and same goes for any digital assets.
In contrast, cash held in your Coinbase account is FDIC-insured. Coinbase also carries crime insurance that protects a portion of digital assets against theft.
You're still out of luck with both companies in most cases if someone accesses your account without authorization and steals your funds. But Coinbase has better insurance policies in place to protect customers if the exchange suffers a hack or loss of funds.
Winner: Coinbase has insurance policies in place and offers more protection than Uphold.
Uphold vs. Coinbase: customer service
The only way to contact Uphold's customer support is to email support@uphold.com. In comparison, Coinbase has live phone support and email support.
Furthermore, many negative Uphold reviews complain about slow customer service or non-replies. This is a downside to Uphold, and even though Coinbase has complaints as well, having phone support is a plus.
Winner: Coinbase has more customer support options than Uphold.
Pros and cons of Uphold
Pros
Supports a large number of cryptocurrencies
Also supports other asset classes like commodities and U.S. equities
Easy-to-use mobile app
Better staking rewards than Coinbase
Cons
Higher spread fees than Coinbase
No advanced trading tools unlike Coinbase Pro
You pay withdrawal fees for crypto plus network fees
Some customer support complaints
Pros and cons of Coinbase
Pros
Supports even more cryptocurrencies than Uphold
Offers a lucrative crypto rewards debit card
Coinbase is great for beginners while Coinbase Pro is available for advanced traders
Coinbase Pro has significantly lower fees than Uphold
Cons
Doesn't support other asset classes unlike Uphold
Has lower staking rates than Uphold and supports fewer assets
Fees for regular Coinbase can be a bit confusing
The bottom line
If you want to invest in a variety of assets or stake your crypto, Uphold is superior to Coinbase. However, for everyday crypto investing, Coinbase is superior because it has much lower fees through Coinbase Pro.
You can always test both platforms to see which one you prefer. Trading minimums are low for both Uphold and Coinbase, so you don't need to make large deposits to get started.
BlockFi Bankruptcy Notice-On November 10, 2022, BlockFi announced that it had to suspend withdrawals from its platform due to the FTX liquidity crisis. As a result, consumers should not be using the BlockFi platform. As of November 28, 2022, BlockFi officially declared bankruptcy.
Further Reading: