Just do it
Ramsey's co-host pointed out that people often say that "a million dollars isn't enough anymore."
Ramsey responds with his classic no-holes-barred response: "It's more than you got, whiner."
The average 401(k) balance in 2022 was just $112,572, according to data from Vanguard. That's barely enough to survive on for two years in most parts of the country.
With contribution limits projected to rise next year, you may be able to stash away more of your income — but how much of your hard-earned money do you need to put into the account join the millionaire club? Fidelity found that those 401(k) millionaires contribute an average of 17.2% of their income to their plans.
While you may not be able to put that much away for retirement right away, the best strategy to build up a 401(k) nest egg is to be consistent with making your contributions, even if you start small.
In addition to your own contributions, make sure you are taking advantage of any contribution matching available from your employer. Maxing out your employer match means you don't leave money on the table.
You can help ensure you're on the millionaire track by automating your 401(k) payments. This will make it easy to stay consistent with those contributions without you even having to think about it.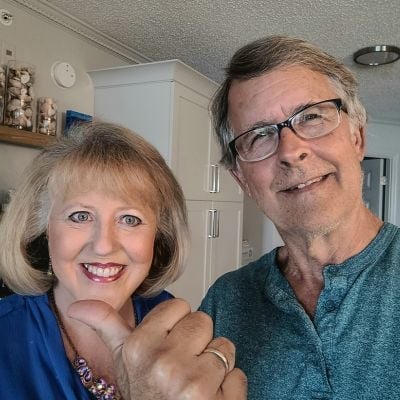 Stop fearing the market
One thing that can cause anxiety for many Americans when it comes to 401(k)s accounts is their correlation to the stock market. The Wall Street Journal reported when bonds and stocks took a dive in 2022, so too did the number of 401(k) millionaires by about 32%.
Ramsey's co-host pleaded with viewers to "stay on the rollercoaster and you won't get hurt."
And Ramsey makes no secret that it really grinds his gears when people's obsession with inflation and trying to predict the stock market stops them from investing at all.
"The people who invest are the ones who have money. The ones that don't invest because they get paralysis of the freakin' analysis … they have no money."
Consider a "buy and hold" strategy, something both Ramsey and Berkshire billionaire Warren Buffett tout as the smart way to invest your money.
Remember: the market fluctuates frequently and a little patience can pay dividends. If you sell off your investments or stop contributing to your 401(k) when the market dips, you can end up doing more harm than good in the long term.
A little saving can make a big difference
With inflation and wage stagnation, it's definitely a hard time to find money to save. But Ramsey has a point: you can't build financial security now (or later) without a strategy for saving and investing your money.
Personal finance personality Suze Orman believes that many Americans are facing a "financial tornado" if they don't have emergency savings or they take from their 401(k) accounts in times of need.
If you're having trouble finding the money to invest, curbing your spending and making room for it in your budget is a good place to start.
Ramsey has long advocated for the "envelope system," which is often also called "cash stuffing".
The idea is simple: take your paycheck in cash and divide it into envelopes based on your budget for different needs, including both spending and saving. Say your entertainment budget is $200, but your friend asks you to go splurge on a ticket to a Taylor Swift concert. Not enough cash in that envelope means saying no to that extra expense until you have enough cash.
Retiring with a healthy nest egg of $1 million isn't just a pipe dream, but you have to do some work and show some financial discipline to get there.
As Ramsey says: "The doing it is the big difference."
Stop overpaying for home insurance
Home insurance is an essential expense – one that can often be pricey. You can lower your monthly recurring expenses by finding a more economical alternative for home insurance.
SmartFinancial can help you do just that. SmartFinancial's online marketplace of vetted home insurance providers allows you to quickly shop around for rates from the country's top insurance companies, and ensure you're paying the lowest price possible for your home insurance.
Explore better rates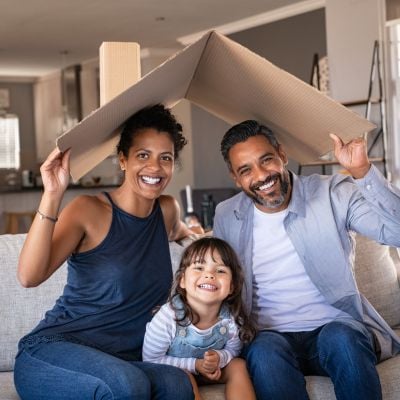 What to read next
Sponsored
Follow These Steps if you Want to Retire Early
Secure your financial future with a tailored plan to maximize investments, navigate taxes, and retire comfortably.
Zoe Financial is an online platform that can match you with a network of vetted fiduciary advisors who are evaluated based on their credentials, education, experience, and pricing. The best part? - there is no fee to find an advisor.