Should you wholesale your house?
Wholesalers have been around for decades. They offer to make the process of selling a home quick and easy — regardless of its condition. Through bandit signs or direct mail postcards, they find potential sellers who haven't yet taken the first step to sell their home.
Let's say, for example, you've lived in your home for the last 20-plus years, raising your family. The kids are grown and you're thinking of downsizing. Over the years, you've collected a lot of stuff. The thought of decluttering your home and getting it ready for showings is overwhelming.
You receive a postcard from a wholesaler offering you cash for your home in "as is" condition and it seems like a good solution. And it might be a good solution, but is it the best solution?
Wholesalers pitch these three "benefits":
No need to clean up or make any repairs. We give you cash for your home in as-is condition. You don't even have to show your property.
No real estate agent commissions. Skip the costs of selling when you contract with us.
Get your cash much quicker than you would if you listed your home on the open market.
Do these claims hold true? Perhaps, but there are some points they're not telling you:
"As is" homes are bought and sold on the MLS
Wholesalers exploit a common consumer misconception that your house must be in good condition to list on the Multiple Listing Service (MLS). The truth is that while many homes listed with a real estate agent and marketed on the MLS are "move-in ready," many as-is properties are successfully bought and sold daily through listings on the MLS.
A much smaller pool of potential buyers will know your home is for sale
Wholesalers have a list of potential buyers that they reach out to when they get a new assignment deal. Compare that to going through a licensed agent and getting your property listed on the MLS where it's searchable and is seen by many thousands of agents, each with ready buyers who may be interested in putting an offer on your property.
The visibility and competition of reaching more buyers will lead to a competitive sale price versus the discounted sale price a wholesaler will be able to secure for you. There's a buyer for every property regardless of location or condition. The best outcome for a seller is to get their home widely marketed. And the best way to do that is to list it with experienced real estate agents.
You can get less money… often a lot less!
While there are no real estate agent commissions to pay, the assignment fee is often higher than the 5–6% commission you'd pay to have your home professionally marketed and sold through a real estate company. A typical wholesaler's fee is $25,000 to $30,000. If you're selling a home with a market value of $200,000, that's a 15% fee.
You're being represented by an unlicensed individual
Wholesalers are essentially selling real estate without a license. You are trusting the biggest investment of your life to an individual who:
is not bound by a code of ethics or a fiduciary obligation to represent your best interests,
is unsupervised by a licensed real estate broker, and
has not been required to take any educational classes or pass any certification qualifying them to sell real estate.
State governments require real estate licenses and training, in large part to protect the public from an unscrupulous activity. Selling real estate without a license is against the law. Wholesalers get around this because the contract they use is carefully worded to indicate it is not a sales agreement at all. It's an agreement that allows them to assign the property to another buyer; the transaction is a direct one between the buyer and seller without an agent involved. As a seller working with a wholesaler, you are not represented by anyone who is licensed to handle real estate transactions.
From start to finish, wholesale deals can take longer than a traditional sale
One of the selling points a wholesaler will make is that you'll get your cash faster by selling through them. The truth is that from the time you sign an assignment contract until you get to the closing table, the process can actually take longer going through a wholesaler. That's because there are 30 extra days built into the process. Those 30 days when the wholesaler is holding the assignment contract looking for a buyer could be 30 days when your property is on the MLS being seen by thousands of buyers, many of whom have the cash to buy and renovate your property and are anxious to get started!
There are still "showings" whether you go through a wholesaler or a licensed agent
Showings are an inconvenience for sellers. I get that. Nobody likes strangers walking through their home looking at their stuff! But don't believe that going through a wholesaler will save you this intrusion. People — even rehabbers — don't buy a home sight-unseen. You will have to deal with showings whether you go through a wholesaler or the more traditional home-selling process.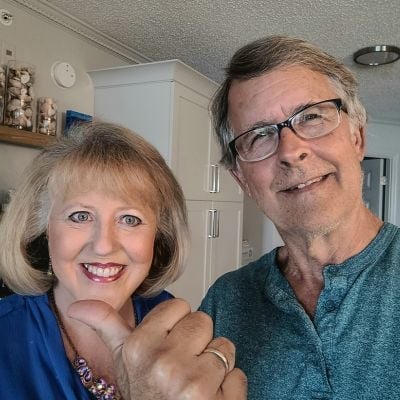 Just be aware
I was a real estate investor for years before I became a Maryland-licensed agent. I bought "distressed" properties listed on the MLS, and I also bought a few from wholesalers. I'm not knocking what wholesalers do. In fact, their efforts often bring houses to market that are good deals for rehabbers.
As with any financial decision, being educated on your choices helps you make the best decision for your particular circumstances. It's important to be aware of what you're giving up if you choose to sell through a wholesaler instead of hiring a licensed agent.
That being said, not all agents are alike. Some are really good at facilitating the sale of "move-in ready" homes. But if your home is not in pristine condition and you want to sell, you'll want to seek out an agent who understands how to market as-is homes.
Sponsored
Follow These Steps if you Want to Retire Early
Secure your financial future with a tailored plan to maximize investments, navigate taxes, and retire comfortably.
Zoe Financial is an online platform that can match you with a network of vetted fiduciary advisors who are evaluated based on their credentials, education, experience, and pricing. The best part? - there is no fee to find an advisor.