Aligning client interests with those of their advisors
These rules are designed to ensure the interests of clients and financial advisors are aligned when it comes to advice given with regard to retirement plans.
Where these rules are likely to have the most impact is with financial advisors who derive some or all of their compensation from commissions from the sale of financial products, including trailing fees on certain mutual funds and annuities. These advisors had been governed by the suitability standard, which simply says that any recommendations must be suitable for someone in a given investor's situation. The recommendations did not necessarily have to be in the best interests of this or any given client.
Registered Investment Advisors with the SEC and some of the states are already held to a fiduciary standard via that registration. Fee-only advisors, those working through organizations like NAPFA and the Garrett Planning Network, generally have also held themselves to a fiduciary standard in the past.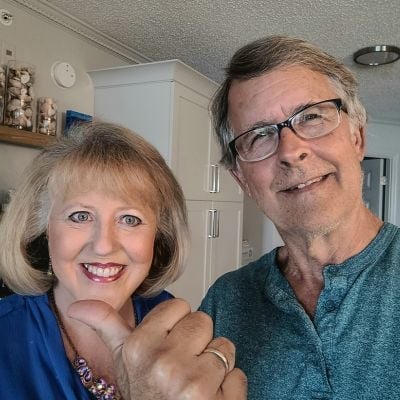 Increased disclosure
A key feature of the new rules is increased disclosure requirements for investment vehicles or strategies that could be construed as a conflict of interest for the advisor. This includes a variety of potential items, including:
A suggestion to roll a balance in a 401(k) plan to an IRA if that would result in higher fees for the client and potentially benefit the advisor with higher asset-based fees.
Recommending an annuity inside of an IRA account. The disclosures now extend to indexed annuities, which were not included in the any of the prior draft versions of the rules.
Brokers who suggest using, inside of an IRA account, proprietary mutual funds or other investment products offered by their employer.
Commissioned arrangements inside of an IRA.
Advisors currently working with clients and using products or services that would require a disclosure will be required to provide a disclosure document regarding these current arrangements.
Advice to small 401(k) plans if that advice could be considered in conflict with what is in the participant's best interests.
The centerpiece of these rules and the prime means of disclosure is the Best Interests Contract Exemption or BICE.
If you are working with a broker, registered rep or a financial advisor who earns some or all of their compensation from commissions, you will likely be receiving one or more BICE forms to sign at some point.
Implications for clients
Given that the first phase-in of these new rules doesn't start for almost a year, financial services providers will be doing a fair amount of planning and revamping of their business models over this time. Here are a few things that have happened or that you might see.
The trend in the brokerage world has been moving toward fee-based services. A common form is the brokerage wrap account. This is typically a managed account that uses mutual funds with trailing commissions, such as 12b-1 fees. The brokerage firm not only receives a fee based on the assets in the account; they generally receive the 12b-1 fees as well.
There have been reports of brokerage firms using the additional costs of complying with these new rules as an excuse to raise their fees to clients. Additionally, it would not be surprising to see advisors of all types pare back services to or even "fire" smaller, less profitable clients.
There have been at least two major brokerage organizations that have left the business, AIG and Met Life. Both sold off their brokerage sales forces to competitors.
The United Kingdom went through a similar change in their rules, and several years later the number of financial advisors is about 20% lower than prior to this change.
Stop overpaying for home insurance
Home insurance is an essential expense – one that can often be pricey. You can lower your monthly recurring expenses by finding a more economical alternative for home insurance.
SmartFinancial can help you do just that. SmartFinancial's online marketplace of vetted home insurance providers allows you to quickly shop around for rates from the country's top insurance companies, and ensure you're paying the lowest price possible for your home insurance.
Explore better rates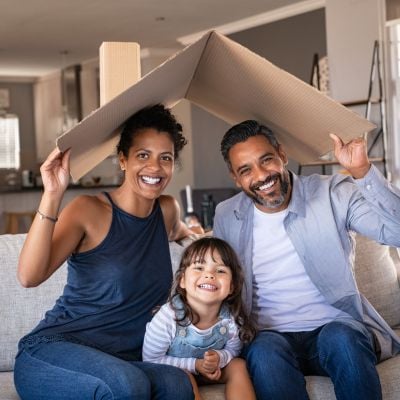 Questions to ask
The first question if I received some sort of communication from a financial advisor indicating they will now be acting in my best interests would be along the lines of "Weren't you doing this in the past?" Harsh, maybe, but it's your money. If you are not confident your financial advisor is making recommendations that are in your best interests, you should not be entrusting them with your financial future.
If you are already working with a financial advisor, I would suggest asking them how these new rules will impact their business and how you will work together in the future.
I would ask your advisor to disclose all costs you are incurring by working with them, if they haven't already done so. Besides any fees you pay — flat fees or those based upon a percentage of assets for example — be sure you know the expenses of any investments or financial products you own, and ask how much compensation the advisor earns from working with you. While you may be receiving a BICE disclosure to sign, this doesn't automatically mean this document will be written in an easy-to-understand format.
Summary
The new fiduciary rules will change the way many financial advisors work with their clients, and this will become apparent to many of you over the next few months. Make sure you understand how these changes will impact you if you are working with an advisor. Be sure to ask many questions. This is your money, and you should be comfortable with the person you entrust to help you manage it.
Sponsored
Follow These Steps if you Want to Retire Early
Secure your financial future with a tailored plan to maximize investments, navigate taxes, and retire comfortably.
Zoe Financial is an online platform that can match you with a network of vetted fiduciary advisors who are evaluated based on their credentials, education, experience, and pricing. The best part? - there is no fee to find an advisor.