1. Major home components are reaching the end of their useful life
The systems that make a home function deteriorate over time and can be very expensive to replace. The average cost of a new townhome roof in Maryland, where I invest, is $6,000–10,000. If your rental income cash flow is $400 a month, the cost of that new roof could mean the equivalent of zero cash flow for 25 months. It could be more advantageous to sell a few years before the roof needs replacing.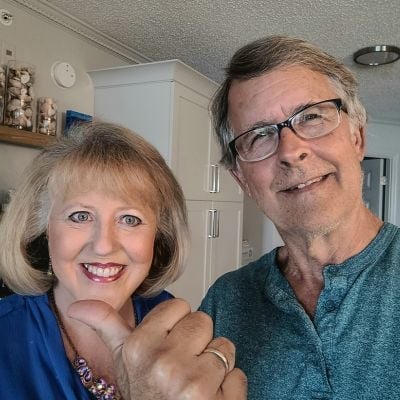 2. Your property ticks all the hot buttons in a hot market
Buyer preferences fluctuate. And homes that tick all the hot buttons buyers are looking for sell faster. If there's a spike in demand for the style and type of your investment property, it may be time to consider selling.
The same is true for location. For example, if a specific area has become more popular because a metro station was built in the vicinity (causing all the homes to appreciate quickly), it could be a good time to sell. You can find these kinds of deals at Origin Investments, for example.
The stock investor's goal of "buy low, sell high" is also a recipe to make money investing in real estate. The housing market fluctuates. Consequently, there are good times to sell — referred to as a "seller's market" — and good times to buy — a "buyer's market."
Unlike investing in the stock market, where you can sell your shares the same day you choose to do so, real estate transactions take time to close because the process is more complex. That means you need to anticipate the market's direction and start the selling process prior to the market top if you want to sell for top dollar.
Further reading: How to buy an investment property
3. Ownership costs are rising more rapidly than rents
Things can happen that increase your ownership costs while you hold an investment property. Rapidly rising property taxes can be a signal to sell. Or maybe there's a pending special assessment from your condo or homeowners association that will decrease your cash flow significantly when it is approved.
If your return on investment on a property has been declining, it might be a good idea to sell and purchase a different property in a better location that'll have better cash flow and profitably.
Stop overpaying for home insurance
Home insurance is an essential expense – one that can often be pricey. You can lower your monthly recurring expenses by finding a more economical alternative for home insurance.
SmartFinancial can help you do just that. SmartFinancial's online marketplace of vetted home insurance providers allows you to quickly shop around for rates from the country's top insurance companies, and ensure you're paying the lowest price possible for your home insurance.
Explore better rates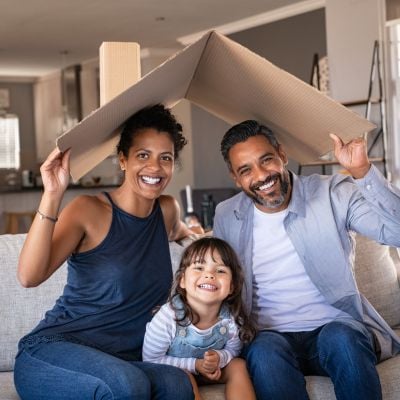 4. You grow tired of being a landlord
I've been helping an investor who is, one home at a time, liquidating his rental property portfolio. His reason for selling? The hassles of being a landlord became greater than the joy of cashing those rental checks.
Being a landlord is not an easy or glamorous job. And you may eventually decide you'd rather do something else with your money and time.
5. You can't afford the maintenance or needed renovations
Maintenance and renovations are a constant cost of rental property ownership. Maybe you've been putting off maintenance because your tenant has been there for 10 years and never complained. But now they're moving out, and you don't have the funds for those neglected repairs and necessary upgrades before placing a new tenant. This could mean it's a good time to sell to another investor in an "as is" condition and move on.
6. You want to diversify your investment holdings
Real estate is an expensive asset class. To be substantially invested in it while maintaining a diversified investment portfolio, you need quite a bit of money.
As your holdings appreciate in value, it's easy to end up with too much of your portfolio invested in the same asset type. And that makes your overall portfolio unbalanced. You may want to sell real estate and invest that money into a different asset class.
Or you may want to diversify your holdings within real estate. So you sell a few single-family homes to invest in a commercial real estate opportunity.
7. You're operating with a negative cash flow
Not all investments work out. Maybe you inadvertently purchased a money pit. And now it costs way more to maintain it than the annual rental income it is producing. This is a sure sign it's time to sell.
Be sure to look into tax-loss harvesting. It may be feasible to cut your overall income tax at the same time you cut your losses on an investment property that didn't turn out as hoped.
Steps for selling an investment property
So now you've decided to sell one or more of your properties. The following are steps you can take to accomplish this:
1. Factor in the tax implications of selling
You want to factor in all the costs of selling when evaluating whether it makes sense to sell or not. When you sell an investment property, your profit or gain is subject to either short-term or long-term capital gains tax.
Under the current tax law, if you have owned an investment property for less than a year, your gain is taxed at your current income tax rate. Long-term investments are typically taxed as capital gains at 15% or 20% depending on your tax bracket.
You'll also need to pay tax on "depreciation recapture" when you sell a long-term investment. Depreciation is a tax deduction you take annually when you own an investment property. Whether you took the depreciation write-off or not, the cumulative value of that annual deduction becomes taxable income when you sell.
(See also the "Avoid or defer tax" section below.)
Further Reading:* How to lower your closing costs
2. Prepare your property for sale
The age-old question is which improvements and repairs will pay off in the sale price you get. Perhaps it makes sense to undergo a small or large property renovation before you sell. Or maybe it makes better sense to sell it "as is." The choice depends on local market conditions, your investing goals, your available cash, and your risk/reward tolerance.
In my experience, it's often best to do all deferred maintenance before you put your home on the market. When you sell, the would-be buyer hires an inspector to create a detailed report on the home's condition. It's the inspector's job to comment on and inform the buyer about every little thing he finds. Many items are nitpicky, but an inspection report showing a long list of repairs can scare away your buyer.
Also, it's not unusual for buyers to expect sellers to repair everything the inspector points out. And on their realtor's advice, the buyer will probably require that a licensed contractor make all the repairs. I've looked at many inspection reports and found that many "asks" are minor repairs that you or a handyman can do without hiring a licensed specialist. If you do them ahead of time, you can save money on the repairs.
On top of that, taking care of deferred maintenance before you put your home on the market will help it show better. Buyers may see a minor thing and wonder what big things exist that are not obvious. Fixing everything before buyers start walking through removes objections before they even pop up in the buyer's mind.
3. Hire a successful local agent
Hiring an agent saves you a lot of work and worry. And you will likely get a higher selling price in a shorter amount of time. Yes, you will pay a commission, but having a local, professional, and knowledgeable insider representing your interests in a transaction as large as the sale price of a typical home is arguably worth the money.
Like any profession, there are excellent, average, and sub-par agents. And you pay essentially the same commission to any licensed agent. So put in the time and interview a few agents to find the one who can best represent you. Research their success, read their reviews, talk to a few former clients.
Hire a great real estate agent and then leave the selling process to the professional. If you need help finding a good agent, you can use a free service like HomeLight, which connects you with the top three real estate agents in your area.
4. Price the home right and market aggressively as soon as it hits the market
When is the right time to sell your investments?
Time is of the essence when selling a home. The biggest mistake I see sellers make is setting the listing price too high. The housing market operates by the forces of supply and demand, which keeps prices competitive.
Your property's market value is not determined by what you paid for it, how much you spent on renovations, or what your uncle would pay for it if only he had the money. It's the price a willing buyer and seller agree to. And that price is based on the market value of similar nearby homes available for sale at the time you want to sell.
A house that's priced too high will languish on the market and be stigmatized. In addition to the neighborhood and price comparisons, buyers and their agents look at "days on market" as determining the price they offer. Once those days start adding up, buyers think, "There must be something wrong with the house, or it would have sold by now."
Even worse, sometimes a buyer makes the assumption that since time is ticking by and the seller obviously has monthly holding costs, the seller must now be more motivated to sell. So the buyer submits a low-ball offer.
Research shows that, more often than not, over-priced listings take longer to sell and typically sell for less than a competitive market price.
How to avoid or defer tax when selling your investment property
One way to defer the tax is to do a 1031 exchange. This IRS provision allows you to forgo paying capital gains tax if you replace the property you're selling with a "like-kind" property within 180 days. In theory, you can defer this tax again and again by doing a 1031 exchange each time you sell an investment property.
And the good news is that the like-kind definition can apply to crowdfunded deals. You don't necessarily have to buy another investment property outright. Fundrise, for example, is one of the leading forces in real estate crowdfunding.
Of course, there are stringent rules to follow to qualify. Flipped properties do not qualify for 1031 exchange treatment. And you will need a qualified intermediary to do the exchange and to escrow the sales proceeds on your behalf.
But a 1031 exchange can be a very useful and legal method of skipping the capital gains tax on an investment property you sell.
Final thoughts
Investing in real estate can lucrative. It's important to understand that owning rental properties is a long-term strategy, referred to as "buy and hold." Homes appreciate over time, not overnight. Since the transaction costs of buying and selling real property are significant, you don't want to be "trading" in and out of different rental properties.
Still, like any investment strategy, it's prudent to regularly evaluate your holdings and determine whether you should continue to hold or sell. If and when you sell a particular holding is a business decision, and you're in the business to make money. That requires you to frequently do a cost/benefit analysis and determine where your investment dollars are most profitably employed.
Sponsored
Follow These Steps if you Want to Retire Early
Secure your financial future with a tailored plan to maximize investments, navigate taxes, and retire comfortably.
Zoe Financial is an online platform that can match you with a network of vetted fiduciary advisors who are evaluated based on their credentials, education, experience, and pricing. The best part? - there is no fee to find an advisor.