1. Marvell Technology (MRVL) Based in Delaware, this semiconductor technologist is GTEK's largest holding representing 3.4% of the portfolio.
As technology evolves and more and more connections are being powered by the "internet of things," advanced machine learning, and 5G — especially through the pandemic — Marvell's long-term growth trajectory is highly attractive.
Specifically, its diverse products will prove useful as even further technological advances in AI, network connected industrial equipment and even autonomous vehicle technology require more information.
Despite facing intense competition from the likes of Micron Technology and Broadcom, Marvell has been posting impressive numbers.
In Q2, it brought in a record revenue of $1.076 billion, which represents 48% growth year over year. And 40% of its growth came from its data center sector.
When announcing the results, Matt Murphy, Marvell's president and CEO, added that he expects the company's 5G business to continue to generate strong revenue growth throughout the rest of the year.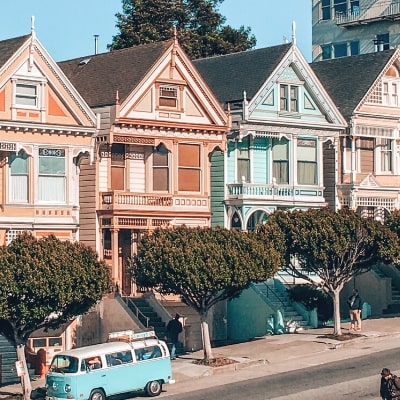 Fundrise helps you invest in real estate without having to buy a house. Let their state-of-the-art technology and in-house experience open the door to new opportunities today.
Sign up
2. MercadoLibre (MELI) Hailing from Buenos Aires, Argentina, MercadoLibre is an online commerce platform operating in 18 Latin American countries.
Basically, it's the eBay of South America, and accounts for 3.2% of GTEK's holdings.
MercadoLibre, which translates to "free market," is an already large e-commerce community that is continuing to grow. On its site, the company notes that Latin America has a population of more than 635 million people and has one of the fastest-growing internet penetration rates in the world.
In the first half of 2021, the company recorded 98 million unique active users and moved $13 billion in merchandise over that period.
Specifically in Q2, MercoLibre saw net revenues of $1.7 billion — a 93.9% increase on a year-over-year basis as well as a 47.4% growth to its unique active visitors rate.
Given the size of the region it serves, MercadoLibre has massive potential for growth and appears poised to continue to grow its presence in the e-commerce and digital payment sphere.
To be sure, MercadoLibre trades at more than $1,880 per share. But you can get a piece of MercadoLibre using a popular stock trading app that allows you to buy fractions of shares with as much money as you're willing to spend.
3. HubSpot (HUBS) This software company offers a suite of products to help manage customer relationships for marketing, sales and customer service organizations.
The company reports it has more than 121,000 customers in more than 121 countries.
It represents 2.8% of GTEK's portfolio.
HubSpot reported $310.8 million in total revenue in the second quarter — up 53% from the year before. Subscription revenue accounted for $300.4 million of that sum, which was also an increase of 53% from the same quarter the year before.
By the end of the year, the company anticipates its total revenue to be in the range of $1.268 billion to $1.272 billion.
Clearly, HubSpot sees plenty of room for growth in its industry and it's aiming to gain a larger and larger slice of that pie.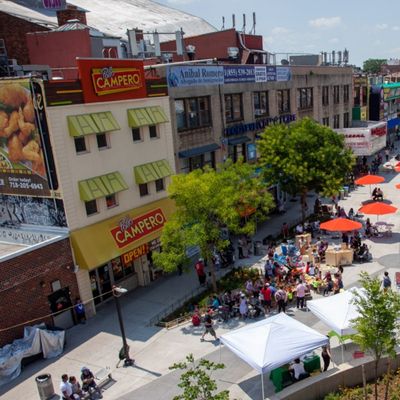 While commercial real estate to has always been reserved for a few elite investors, outperforming the S&P 500 over a 25-year period, First National Realty Partners allows you to access institutional-quality commercial real estate investments — without the leg work of finding deals yourself.
Get started
A less volatile approach
All three stocks look like solid bets for investors interested in the future of technology.
That said, if you're a risk-averse investor looking to diversify into something more stable, why not invest in the most time-tested tangible asset? U.S. farmland.
Agriculture has been shown to offer better risk-adjusted returns than the stock market and even real estate.
A new platform allows you to invest in U.S. farmland by taking a stake in a farm of your choice.
You'll get a cut of the leasing fees and crop sales, meaning you'll get a cash income and you'll also reap your share of the rewards when the land rises in value down the line.
Sponsored
Pour your portfolio a glass of recession resistance
Fine wine is a sweet comfort in any situation — and now it can make your investment portfolio a little more comfortable, too.
Ownership in real assets like fine wine could be the diversification you need to protect your portfolio against the volatile effects of inflation and recession. High-net-worth investors have kept this secret to themselves for too long.
Now a platform called Vinovest helps everyday buyers invest in fine wines — no sommelier certification required.
Vinovest automatically selects the best wines for your portfolio based on your goals, and it tells you the best times to sell to get the best value for your wine.