Add bitcoins to your digital wallet Bitcoin has already surged more than 120% year to date and currently trades around $65,000. If JPMorgan's price target has any merit, there's still triple-digit upside left to go.
We've seen asset managers, hedge funds and family offices of the super rich all jumping in lately, and it's just as easy for average retail investors to get a piece.
Now, that doesn't mean mining bitcoin directly. While the idea of essentially "printing" money is intriguing, it's not cheap to amass the computing power needed to mine crypto reliably. It's much easier to buy bitcoin instead.
Many exchanges charge up to 4% in commission fees just to buy and sell crypto. But some investing apps charge 0%.
And there's no need to worry about bitcoin's five-figure price tag. You can start buying fractions of a bitcoin with as little as $1.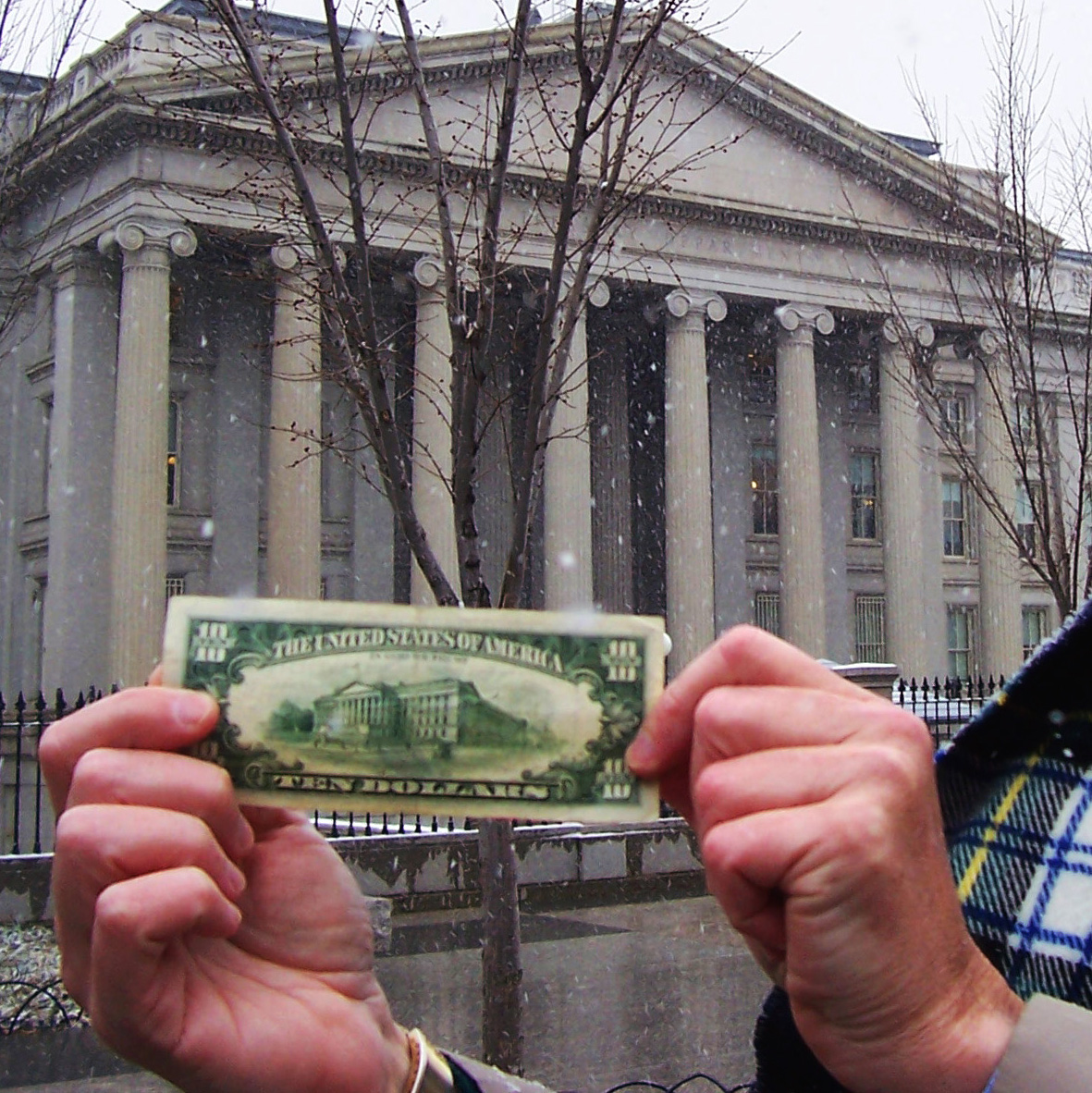 An app called Acorns automatically rounds up purchases made on your credit or debit card to the nearest dollar and places the excess "change" into a smart investment portfolio. You get $10 immediately from your first investment.
Get $10
Take ownership in Bitcoin stocks If you don't want to hold volatile bitcoin yourself, you can always invest in companies running lucrative crypto mining operations, such as Riot Blockchain and Marathon Digital Holdings.
If bitcoin continues to rise as JPMorgan expects, these miners should see an increase in investor interest.
Then there's Coinbase, a big picks-and-shovels play in the crypto world. As the largest cryptocurrency exchange in the U.S., Coinbase makes money whenever people buy and sell crypto on its platform.
Investors can also get crypto exposure through companies that hold bitcoin on their balance sheets.
With about $5.3 billion worth of bitcoin, enterprise software company MicroStrategy is currently the largest corporate holder, followed by electric vehicle giant Tesla with roughly $1.8 billion.
While these stocks aren't exactly cheap, thanks to the bull run in both the stock market and the crypto market, you don't have to start big. These days, you can build your own crypto-related portfolio just by using digital nickels and dimes.
Diversify your portfolio with a Bitcoin ETF This is the newest way to jump into crypto space.
People looking for a "set it and forget it" style of investment often turn to exchange-traded funds — and last month, one finally became available for cryptocurrency enthusiasts in the U.S.
ProShares Bitcoin Strategy ETF made its debut on NYSE Arca with the ticker symbol "BITO." Note that the fund does not own bitcoin directly; instead, it holds bitcoin futures contracts that trade on the Chicago Mercantile Exchange.
The launch is widely cited as one of the key reasons bitcoin has surged above $65,000. ProShares Bitcoin Strategy ETF hauled in more than $570 million in assets on its first day of trading.
The best part? Nowadays, certain investing apps allow you to buy both cryptocurrencies and ETFs commission-free.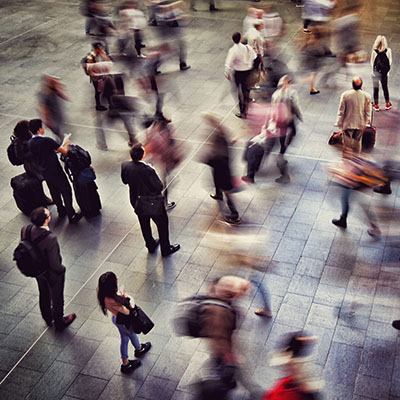 It seems like a tricky time to get into real estate, and being a landlord isn't as passive as you think. Look at these low-stress options instead.
Read More
Bitcoin ... or Banksy? While it's set a bullish price target, JPMorgan acknowledges that Bitcoin is volatile. Unpredictable swings in value could be an obstacle for sustainable growth.
If you want to invest in something with high growth potential that's not subject to the ups and downs of the crypto market, you might want to consider an overlooked asset: fine art.
Contemporary artwork has already outperformed the S&P 500 by a commanding 174% over the past 25 years, according to the Citi Global Art Market chart.
Investing in art by the likes of Banksy and Andy Warhol used to be an option only for the ultra rich. But with a new investing platform, you can invest in iconic artworks, too, just like Jeff Bezos and Bill Gates do.
Sponsored
Never overpay on Amazon again
Make sure to price-check online purchases with the help of Capital One Shopping. It's totally free to use and takes less than a minute to set up.
Last year the service saved its customers over $160 million, and with just a few clicks you can start saving, too.
Download Capital One Shopping today and stop paying more than you have to for the exact same stuff.