This isn't just another investment app
Whether you're allergic to investment apps or you've dabbled in a few too many, it's important to note Titan isn't like the others.
It's not one of those set-it-and-forget-it apps that are perhaps a bit too hands-off. Nor is it one of those apps that demands your constant attention — begging you to check your portfolio before the closing bell or setting you into a frenzy as soon as the hottest stock begins to tumble.
With Titan, a team of investment analysts works hard to grow your money. Their goal is simple: to outperform the market so you double your money every five to seven years.
But you're not left in the dark. Titan is big on educating and empowering their clients, so you get a front-row seat to watch their investment decisions and market moves unfold.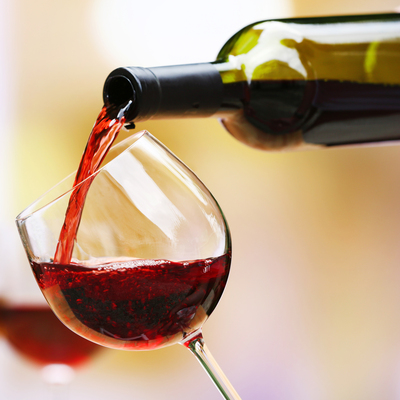 Fine wine is a sweet comfort in any situation — and now it can make your investment portfolio a little more comfortable, too. Now a platform called Vinovest helps everyday buyers invest in fine wines — no sommelier certification required.
Invest Now
How Titan investing works
When you download the Titan app and make a $100 minimum deposit, you can choose among established portfolios, including:
Flagship: made up of big-name companies Titan expects to outperform the S&P 500. Annualized return since its inception in February 2018: 20.4%.

Opportunities: made up of fast-growing companies Titan has identified as rising stars. Annualized return since its inception in August 2020: 61.4%.

Crypto: made up of actively managed crypto assets. Annualized return since its inception in August 2021: 329.8%.
Plus, unlike many investing platforms, Titan includes an option for what's called "downside protection" in your portfolio. That's usually through a hedge, a bet against the market that can mean gains in your portfolio even when the market takes a dip.
If you're not sure which route you'd like to take, let Titan's analysts recommend a mix based on your investing style, risk tolerance and the amount of money you're investing.
Then the Titan team gets to work on your behalf. They buy the stocks for you and make updates to your portfolio as needed. Throughout the process, you're never left in the dark. They explain each move with written, audio and video updates.
Start working with your dedicated investment team
Titan makes it easy to start investing. All you need to do is download the app and deposit a minimum of $100. The team of experts will walk you through the rest.
If you make less than $10,000 in deposits, the app costs $5 a month. (For context: That's less than a pint of ice cream.) Once you've invested more, there's a 1% flat annual advisory fee.
More than 35,000 investors have used Titan — join them today.
Disclaimer: All information about investment strategies and performance is pulled directly from Titan's website. Please refer to that for the most up-to-date information.
Sponsored
Get a piece of commercial real estate
Enhance your portfolio with high-return commercial real estate
First National Realty Partners is the #1 option for accredited investors seeking superior risk-adjusted returns in the grocery-anchored necessity-based retail space.
While commercial real estate has always been reserved for a few elite investors, outperforming the S&P 500 over a 25-year period, First National Realty Partners allows you to access institutional-quality commercial real estate investments — without the leg work of finding deals yourself.
Invest with First National Realty Partners now.