What the professionals are saying now
While it's not a universal opinion, analysts from major firms including Bank of America, Morgan Stanley and J.P. Morgan have all proclaimed the death of the 60/40 rule in recent years.
David Kelly, chief global strategist for J.P. Morgan Asset Management, says a "plain vanilla" portfolio of 60% global equities and 40% U.S. bonds is likely to net an annual return of just 4.2% over the next 10 to 15 years.
Why? The simple explanation is that bond yields (interest rates) today are minuscule compared to the yields of yesteryear.
For example, the return on a 10-year Treasury note reached a high of 15.8% back in 1981. By the end of the decade, it had fallen to 9.5%. It's currently hovering around 1.3% — not that much better than some savings accounts or certificates of deposit.
As a result, many investors are looking past bonds for other low-risk assets that still provide reasonable returns. And, some are going beyond stocks in search of higher growth potential that can pick up more of the slack.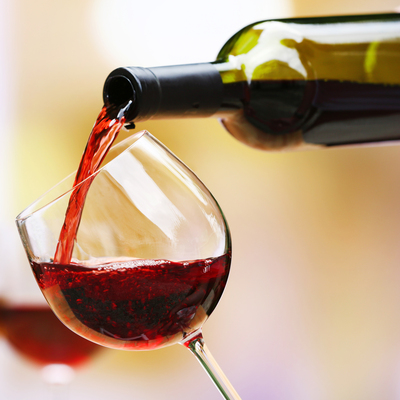 Fine wine is a sweet comfort in any situation — and now it can make your investment portfolio a little more comfortable, too. Now a platform called Vinovest helps everyday buyers invest in fine wines — no sommelier certification required.
Invest Now
Alternative investments to consider
Thanks in part to advancements in technology, the average investor has access to far more options today.
Here are four ways to inject more diversity into your portfolio, beyond simple stocks and bonds:
Exchange-traded funds
Exchange-traded funds, or ETFs, combine the convenience of stocks with the diversification and reduced volatility of mutual funds.
Instead of buying into a single company, you get a share of a number of different assets, such as stocks, commodities and bonds. The typical ETF is based on a financial market index, like the S&P 500, and contains all of the individual stocks or other investments that make up the index.
ETFs can be bought and sold just like stocks and tend to have lower fees than mutual funds.
Real estate
Want to get a cut of the hot housing market right now, but can't afford to buy a property or two?
A real estate investment trust, or REIT, will allow you to get your foot in the front door without having to fork over your life savings or commit to becoming a landlord.
With as little money as you want to invest, you can help fund the purchase of commercial real estate developments and then reap the profits. That might even put you on the path to buying your own home.
Hedge funds
For the daring (and wealthier) investor, hedge funds can offer both diversification and greater returns.
These funds are known for using unconventional and risky investing strategies that don't align closely with the stock market. They often invest in other alternative assets, such as private companies, distressed debt, currencies and commodities.
While hedge funds are typically only open to accredited investors, some investment apps are trying to make hedge funds more accessible to all.
Cryptocurrency
Investing in crypto is easier than you might think — you can buy bitcoin and other digital currencies through popular investing apps — but it's not for everyone.
Yes, some people have made a fortune off the incredible volatility, as one bitcoin is now worth more than $42,000. Meanwhile, legendary value investor Warren Buffett calls the stuff "rat poison squared," pointing out its limited use as a form of currency.
The potential is there, but don't invest more money than you can afford to lose in the next big swing.
Sponsored
Get a piece of commercial real estate
Enhance your portfolio with high-return commercial real estate
First National Realty Partners is the #1 option for accredited investors seeking superior risk-adjusted returns in the grocery-anchored necessity-based retail space.
While commercial real estate has always been reserved for a few elite investors, outperforming the S&P 500 over a 25-year period, First National Realty Partners allows you to access institutional-quality commercial real estate investments — without the leg work of finding deals yourself.
Invest with First National Realty Partners now.