That's not to throw shade; they had a simple, modest mission and they crushed it. Between April 2021 and January 2022, primary and secondary sales of Bored Apes surpassed $1 billion, with buyers like Eminem and Adidas paying an average of $344,000.
So what's the big deal? Why are corporate brands buying AI-generated apes? What's the "Yacht Club" and "The Bathroom"? And should you consider investing in a Bored Ape?
Let's investigate Bored Ape NFTs.
The short version
Bored Ape NFTs launched in April 2021 and sold out within 24 hours. Today they are one of the most popular NFTs.
Buying a Bored Ape doesn't just give you an NFT, it also gives you access to the Bored Ape Yacht Club, an exclusive online community.
But while Bored Ape NFTs are going up in value, there's a a lot of hype surrounding NFTs and they might not be the best investment.
On March 11, 2022 Bored Apes creator Yuga Labs announced that it had acquired two other mega-popular NFT brands, CryptoPunks and MeeBits, making it even more of a juggernaut in the space.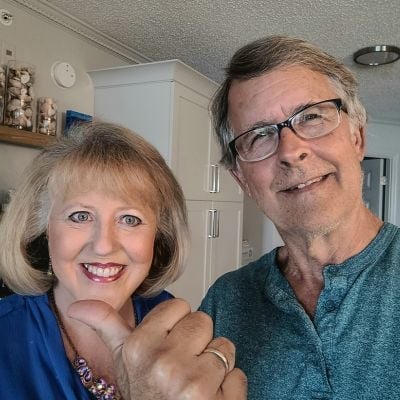 Quick recap: What's an NFT again?
An NFT happens when someone creates or "mints" a 100% unique line item on the blockchain, usually Ethereum. A legal agreement could be an NFT – so could your medical record. It's essentially a digital record of ownership.
NFTs are ideal for digital artists because before now, you couldn't create and sell an "original" digital artwork. You could sell licenses, but not an original like a physical painting.
NFTs let you do that.
When you "mint" your digital artwork as an NFT, it gets converted into a 100% unique signature that lives on the blockchain.
So even though your NFT artwork is really just a line of code, you can still sell it because it's unique, original, and transferable.
In that way, NFTs are like "certificates of ownership" of digital art – hence their demand. And sometimes they're more than just lines of code on the blockchain. NFT purchases can include copyright uses, membership to exclusive clubs, opportunities to meet the creator, and more.
"Now they're just f***** bored. What do you do now that you're wealthy beyond your wildest dreams? You're going to hang out in a swamp club with a bunch of apes and get weird."*
By "apes," they don't mean our progenitors in the animal kingdom. Rather, they're referring to the swelling internet subculture of wealthy amateur investors who "ape into" speculative investments like NFTs with reckless abandon.
So, yeah – Bored Apes were designed, in part, to be a direct reflection of the "bored apes" buying them.
How meta is that?
Solano and Aranow hired artist All Seeing Seneca to create the original "look" of the Bored Apes. The team then hired two developers – No Sass and Emperor Tomato Ketchup – who used AI to mix and match eyes, clothes, accessories, backgrounds, and more to create 9,999 unique variations.
Bored Apes with rare traits like "laser eyes" would eventually become extra valuable in the secondary market. Purchasing a Bored Ape NFT would also give you access to the following:
Unlimited copyright to use your unique Bored Ape design in your media, branding, merchandise, etc.
An exclusive, owners-only Discord server
Access to additional NFTs launched by the Bored Ape creators, such as Mutant Apes
Access to THE BATHROOM, an online graffiti wall where owners could edit one pixel at a time: This unique combination of exclusivity, bragging rights, and keys to a secret online community made the prospect of owning a Bored Ape immensely alluring to the NFT community. Naturally, when they launched back in April 2021 at roughly $190 a pop, all 9,999 sold out within 24 hours.
As word spread of the Bored Ape Yacht Club values started to rise. Prices on OpenSea, Rarible, and other prominent NFT trading started swelling.
And just like every speculative investment since Dutch Tulips, the headlines sent prices skyward. That's when celebrities hopped aboard.
Shaq, Mark Cuban, Justin Bieber, and dozens of other A-Listers all added Bored Apes to their wallets, and not just because they were out of ideas for things to buy. Some bought them to appear technically savvy to a younger audience. Some bought them to be a part of the club.
But others saw a strategy.
With NFTs seizing headlines, becoming an elite owner of a Bored Ape gives you a steady stream of free publicity. Paris Hilton herself showcased this strategy in real-time when she brought her Bored Ape onto The Tonight Show to help publicize her own collection of NFTs.
Sure, she may have paid over $300,000 for Bored Ape #1294 – but she's also sold some of her own NFTs for over $1.1 million a pop. In total, then, Bored Ape ownership comes with way more than just a line of code on the Ethereum blockchain. It includes elite status, free publicity, and exclusive access to the best kind of gated community – the one that everyone knows about, but only few can enter.
Should you invest in a Bored Ape?
Even if you can't afford a quarter-million in cash for a Bored Ape, you can still buy partial equity in one.
Should you? Probably not.
To preface, I do think there are plenty of valid reasons to buy an NFT:
To support the artist
For the sheer joy of art collecting
To score the attached bonuses, like event tickets or a chance to meet Gary Vaynerchuk
But as an investment that'll outpace an S&P 500 index fund? Maybe not.
Aside from a temporary boost in publicity and some copyright usage, Bored Apes have no raw, intrinsic value. Like all NFTs, Bored Apes are 100% speculative, held up by demand alone.
That demand is largely driven by hype. And hype is a fickle mistress – especially when it's coming from Twitter.
Case in point, millions of NFT fans were hoping that Bored Apes would make an appearance at Super Bowl LVI in February. When they didn't, prices tumbled 30%.
And it's not just Bored Ape NFTs… you should think twice before buying an NFT as an investment.
Trade your favorite stocks any time
Investing doesn't have to be hard. Robinhood is the only place you can trade stocks, options and ETFs 24 hours a day, 5 days a week, all still commission-free. Start building your portfolio with as little as $1.
Get Started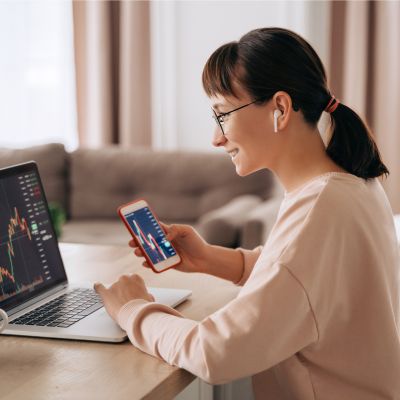 Summary
Like Apple and Tesla before them, the founders of Bored Ape unequivocally achieved their grand vision.
Bored Apes are dope.
They're dope technical achievements, dope psychological experiments, and have brought dope amounts of sales and publicity to the burgeoning world of NFTs – much to the benefit of countless indie artists. And their "dopeness" has given Yuga Labs, the maker of Bored Apes, the capital to recently purchase two more major NFT series – CryptoPunks and Meebit.
But as we're observing in real time, they're much less likely to be dope investments. Anything driven by hype alone is just too fickle to predict – and there are much better, more reliable ways to multiply money.
Sponsored
Follow These Steps if you Want to Retire Early
Secure your financial future with a tailored plan to maximize investments, navigate taxes, and retire comfortably.
Zoe Financial is an online platform that can match you with a network of vetted fiduciary advisors who are evaluated based on their credentials, education, experience, and pricing. The best part? - there is no fee to find an advisor.