With that much money floating around, there's bound to be some illicit behavior.
Sure, there have been plenty of NFT scams, rug pulls, and blatant securities violations. But the June 1st arrest of a former OpenSea employee marks something new. It marks the first case of NFT insider trading.
So what happened? Who was running this scheme inside OpenSea? How did they eventually get busted, and what was the fallout?
Let's investigate this story and discuss why it's unlikely to be the last time that NFT insider trading shows up in the news.
The short version
On June 1st, 2022, the FBI arrested 31-year-old Nate Chastain — OpenSea's former Head of Product. He was charged with one count each of wire fraud and money laundering. This marks the first time U.S. law enforcement arrested someone for insider trading within the digital asset space. However, despite recent victories, U.S. regulatory and law enforcement agencies have boundless territory to cover before they can tame the blockchain Wild West.
On June 1st, 2022, the FBI arrested 31-year-old Nate Chastain — OpenSea's former Head of Product. He was charged with one count each of wire fraud and money laundering.
This marks the first time U.S. law enforcement arrested someone for insider trading within the digital asset space.
However, despite recent victories, U.S. regulatory and law enforcement agencies have boundless territory to cover before they can tame the blockchain Wild West.t.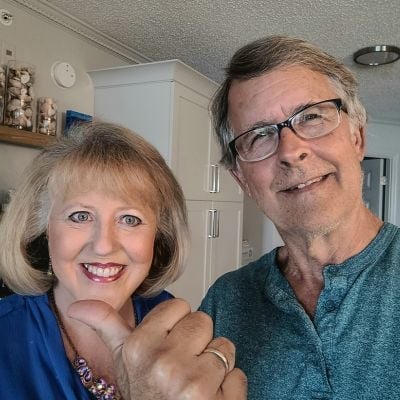 The first case of NFT insider trading: What happened?
On June 1st, 2022, the FBI arrested the former Head of Product at NFT marketplace OpenSea and charged him with insider trading. Nathaniel Chastain's arrest marks the first time the U.S. pursued criminal justice against insider trading within the digital asset space.
So let's break down what happened — and why it's bound to happen again.
Read more >>> Are NFTs Securities?
What's insider trading, again?
Nathaniel Chastain, 31, was formally charged with one count of wire fraud and one count of money laundering "in a scheme to commit insider trading," per the Department of Justice's press release.
So what exactly is insider trading, again? Did Nate pull a Martha Stewart?
Pretty much (and if you're new to that example, I'll explain it below).
Put simply: insider trading is using privileged information to make trade decisions for personal gain.
Here are a few famous, real-world examples from the past few decades:
In 1985, a journalist for The Wall Street Journal named R. Foster Winans was convicted of insider trading for tipping off stock brokers about which stocks would soon be featured in his column Heard on the Street. He earned $31,000 from the scheme, and his tip recipients made $690,000. Winans served an 18-month sentence, and four stock brokers were also convicted.
In 2004, businesswoman Martha Stewart was convicted of insider trading and sentenced to five months in prison. In 2001, she dumped 4,000 shares of pharmaceutical company ImClone just days before the FDA announced their rejection of the company's new miracle drug, Erbitux.
It was later revealed that Erbitux CEO Samuel Waksal warned Stewart's broker and several others close to him about the FDA's impending announcement. He was given an 87-month sentence.
"Regarding financial crimes, insider trading is pretty simple: Sell and use privileged info for profit and then hope the SEC doesn't notice."
So did Nate do anything special?
Stop overpaying for home insurance
Home insurance is an essential expense – one that can often be pricey. You can lower your monthly recurring expenses by finding a more economical alternative for home insurance.
SmartFinancial can help you do just that. SmartFinancial's online marketplace of vetted home insurance providers allows you to quickly shop around for rates from the country's top insurance companies, and ensure you're paying the lowest price possible for your home insurance.
Explore better rates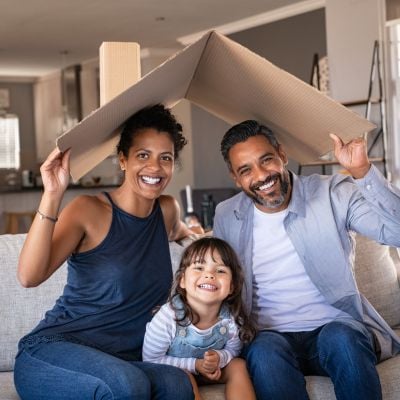 What did Chastain's NFT insider trading scheme look like?
Chastain was trading novel assets in a new market, but his alleged insider trading methods are as old as dirt.
In fact, they look almost exactly like R. Foster Winans' scheme from 1985 — and countless other cut-and-dry cases before that one.
Here's what he (allegedly) did.
As Head of Product at OpenSea's New York headquarters, Nathaniel Chastain presumably knew three things very well:
He knew that OpenSea periodically featured certain NFTs, artists, and collections on its homepage. The NFTs featured on the landing page of the world's biggest NFT marketplace would likely see a surge in popularity, demand, and value.
Chastain knew which NFTs would soon be featured on OpenSea's homepage.
Finally, Chastain knew — or, at least, falsely assumed — that the buyers and sellers of these NFTs would remain pseudo-anonymous. Unless a regulatory agency dug a few layers deeper, the holder would only be known by their public keys: a jumble of code featuring no immediate trace of the user's true identity.
See where this is going?
In short, Chastain schemed to buy up NFTs that were about to be featured on OpenSea's homepage. Once they gained traction within the NFT-buying community, he'd flip them for up to 5x their previous value.
In the end, Chastain used a mix of crypto wallets and OpenSea user accounts for flipping dozens of NFTs between June and September 2021.
How did he get caught?
The evidence indicates that the NFT community busted Chastain, not OpenSea or the DoJ.
On September 14th, user 0xZuwu.eth Tweeted at OpenSea asking, "Why does it appear that @natechastain has a few secret wallets that appears to buy your front page drops before they are listed, then sells them shortly after the front-page-hype spike for profits, and then tumbles them back to his main wallet with his punk on it?" OxZuwu.eth was referring to the valuable CryptoPunk NFT tied to Nate's public wallet address. It was suspiciously linked to the sale of front-page NFTs.
Other collectors were skeptical that OpenSea's very own Head of Product would so brazenly violate the community's trust.
But, as first reported by Blockworks.co, user ricefarmer.eth started pulling on the thread left by their fellow NFT collector. Then, just two hours after 0xZuwu.eth's first Tweet, the whole scheme unraveled Within 24 hours of the accusations on Twitter, OpenSea's CEO Devin Finzer published a short blog confirming what the community already knew: Someone inside the company had committed insider trading.
"Yesterday, we learned that one of our employees purchased items that they knew were set to display on our front page before they appeared there publicly," Finzer stated on September 15th.
Finzer went on to express his "disappointment." And he reassured the community that the unnamed employee's actions didn't reflect their "values as a team."
In an update posted the next day, OpenSea claimed they'd identified the still-unnamed culprit and "requested and accepted his resignation."
Eight months later, The BFI arrested Nathaniel Chastain. They charged him with one count of wire fraud and one count of money laundering. Each charge carries a maximum prison sentence of 20 years.
What does fallout look like so far?
Judging by the hundreds of comments I've read across Reddit and various NFT blogs, the general reaction to the first confirmed case of crypto insider is along the lines of "Well, that's not all too surprising" and "Lol 'first.'"
Even NFT collectors reacted like early Arizona settlers reading about a wagon train robbery. Some are saying the sheriff should've done more to protect them. But many more are simply shrugging their shoulders, saying, "Welp, this is the Wild West."
Case in point, OpenSea's daily trading volume didn't seem all too affected by the scandal. The company announced on July 14th that it was cutting 20% of its staff, but this was primarily due to extraneous economic circumstances and the ongoing crypto winter. The insider trading scandal hasn't seemed to cause its own exodus of users.
Instead, the Nate Chastain scandal is just another day out West for NFT collectors. And a grim reminder to stay vigilant.
The law, however, isn't treating another torched wagon train so lightly. Our modern-day blockchain sheriff — U.S. Attorney Damian Williams for the Southern District of New York — had this to say:
"NFTs might be new, but this type of criminal scheme is not. As alleged, Nathaniel Chastain betrayed OpenSea by using its confidential business information to make money for himself. Today's charges demonstrate the commitment of this Office to stamping out insider trading – whether it occurs on the stock market or the blockchain."
These powerful words from the U.S. Attorney raise a bigger question beyond the scope of Chastain's crimes.
What does this landmark case mean for the crypto industry as a whole?
Above all else, it means that law and order are coming to the blockchain. And it's not the first time that the digital asset frontier has been served justice.
On February 14th, 2022, the SEC delivered the worst Valentine's gift ever to BlockFi — a $100 million fine for violating securities law with its BlockFi Lending program.
Two months before that, the Southern District of New York and the FBI collaborated to bring infamous crypto scammer Jeremy Spence, aka Coin Signals to justice. Spence pled guilty to "soliciting over $5 million from more than 170 individual investors for various cryptocurrency funds that he operated, after making false representations in connection with these funds" in a "Ponzi-like" scheme. The court sentenced him to 42 months in prison. It also ordered him to pay over $2.84 million in restitution to his victims.
In other words, the United States regulatory and law enforcement agencies have successfully prosecuted securities violations, Ponzi schemes, and insider trading within the blockchain.
The result could (or should) be that these major blockchain marketplaces beef up their regulatory compliance and consumer protections. I mean, it's rather telling that OpenSea implemented the following policies 4.5 years after the website's initial launch:
OpenSea team members may not buy or sell from collections or creators while we are featuring or promoting them (e.g. on our home page); and
OpenSea team members are prohibited from using confidential information to purchase or sell any NFTs, whether available on the OpenSea platform or not.
That said, crypto crime will likely continue to flourish into the near future. "Cryptocurrency-based crime hit a new all-time high in 2021," writes Chainalysis, "with illicit addresses receiving $14 billion over the course of the year, up from $7.8 billion in 2020."
The bottom line
Nate Chastain's arrest and the other landmark cases represent the U.S. Attorney's ability to bring law and order to the blockchain, if not his overall reach. Crypto crime will continue. Hundreds of Nate Chastains and Jeremy Spences will continue their bandit raids on defenseless wagon trains.
Until the law arrives in full force — and somebody finally tames the frontier — NFT collectors and crypto HODLers should continue treating the blockchain like the Wild West.
BlockFi Bankruptcy Notice -On November 10, 2022, BlockFi announced that it had to suspend withdrawals from its platform due to the FTX liquidity crisis. As a result, consumers should not be using the BlockFi platform. As of November 28, 2022, BlockFi officially declared bankruptcy.
Sponsored
Follow These Steps if you Want to Retire Early
Secure your financial future with a tailored plan to maximize investments, navigate taxes, and retire comfortably.
Zoe Financial is an online platform that can match you with a network of vetted fiduciary advisors who are evaluated based on their credentials, education, experience, and pricing. The best part? - there is no fee to find an advisor.