Gold and silver
Precious metals — particularly gold and silver — have been a popular hedge against inflation and uncertainty. They can't be printed out of thin air like fiat money and their value is largely unaffected by economic events around the world.
Kiyosaki has long been a fan of gold — he first purchased the yellow metal in 1972.
"I'm not buying gold because I like gold, I'm buying gold because I don't trust the Fed," he said in an interview last year.
Kiyosaki likes silver, too. In fact, he recently tweeted "Silver best investment in Oct 2022" and "Everyone can afford $20 silver."
To be sure, precious metals aren't immune to the sell-off that's been happening this year. The price of gold is actually down about 4% in 2022, while silver has fallen by nearly 9%.
While there are many ways to gain exposure to gold and silver, Kiyosaki prefers to just buy the metal directly. Earlier this year, he tweeted that he only wants "real gold or silver coins" and not ETFs.
The author also called silver "a bargain" recently. So it might be time to visit your local bullion shop.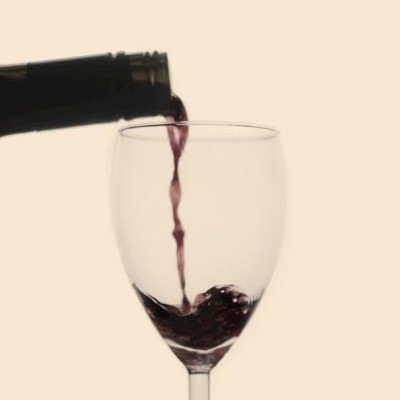 Fine wine is a sweet comfort in any situation — and now it can make your investment portfolio a little more comfortable, too. Now a platform called Vinovest helps everyday buyers invest in fine wines — no sommelier certification required.
Invest Now
Bitcoin
Bitcoin investors have learned the hard way just how volatile it can be.
Last November, bitcoin reached a high of $68,990. Today, it's hovering around $16,400.
But Kiyosaki doesn't seem bothered by the cryptocurrency's downturn.
"BITCOIN? WORRIED? No," he writes in a tweet earlier this month. "I am a Bitcoin investor as I am an investor in physical gold, silver, & real estate."
In fact, he sees the crypto mayhem as an opportunity.
"When BITCOIN hits new bottom, $10 to $12 k? I will get EXCITED, not worried."
Kiyosaki believes in bitcoin for the same reason he loves precious metals: a distrust in our fiat money system and the government.
"I bet against the Fed, Treasury, Biden, & bet on [gold], [silver], & Bitcoin," he explains.
These days, it's very easy to tap into bitcoin: you can buy bitcoin directly. Just be aware that many exchanges charge up to 4% in commission fees just to buy and sell crypto. So look for investing apps that charge low or even zero commissions.
Sponsored
Get a piece of commercial real estate
Enhance your portfolio with high-return commercial real estate
First National Realty Partners is the #1 option for accredited investors seeking superior risk-adjusted returns in the grocery-anchored necessity-based retail space.
While commercial real estate has always been reserved for a few elite investors, outperforming the S&P 500 over a 25-year period, First National Realty Partners allows you to access institutional-quality commercial real estate investments — without the leg work of finding deals yourself.
Invest with First National Realty Partners now.