'He's good at stocks'
To be sure, Kiyosaki recognized Buffett's achievements, commenting, "He's good at stocks. He's a very smart guy. He's a multi-billionaire."
Yet, the personal finance expert contended that Buffett didn't use his personal funds for investments.
"He didn't invest his money. He invests your money," he said. "I don't need to trust Buffett. That's all I'm saying. I trust me. And if you don't trust you, give it to Buffett."
This assertion, however, may not reflect the complete picture.
In Buffett's 2011 letter to Berkshire Hathaway (BRK.B) shareholders, he wrote, "More than 98% of my net worth is in Berkshire stock, all of which will go to various philanthropies. Being so heavily concentrated in one stock defies conventional wisdom. But I'm fine with this arrangement, knowing both the quality and diversity of the businesses we own and the caliber of the people who manage them."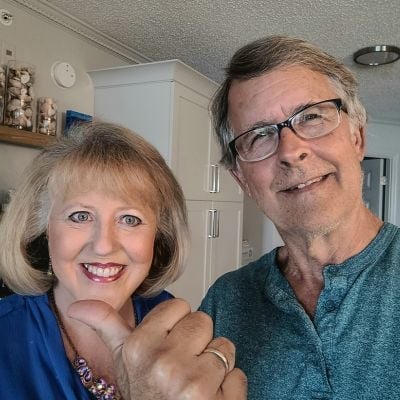 Buffett vs gold
Buffett is widely considered one of the most successful investors of our time.
From 1964 to 2022, his company Berkshire Hathaway delivered total gains of 3,787,464% — substantially outperforming the S&P 500's still impressive 24,708% return during the same period.
But for investors aiming to diversify beyond the stock market, it may be prudent not to dismiss the potential of precious metals too quickly.
Gold has historically been considered a "safe haven" asset and reliable store of value by investors who use it to diversify and protect their portfolios. This is because during inflationary and turbulent economic periods, it tends to retain and often gain value.
In fact, even Buffett's company had once invested in a gold miner. In the second quarter of 2020, Berkshire bought 20.9 million shares of Barrick Gold Corp (GOLD), one of the largest gold mining companies in the world.
However, it was not a long-term investment. Berkshire sold all its stakes in Barrick in the fourth quarter of 2020.
Sponsored
Follow These Steps if you Want to Retire Early
Secure your financial future with a tailored plan to maximize investments, navigate taxes, and retire comfortably.
Zoe Financial is an online platform that can match you with a network of vetted fiduciary advisors who are evaluated based on their credentials, education, experience, and pricing. The best part? - there is no fee to find an advisor.