Hybrid work is here to stay
When meetings and classes moved online due to the pandemic, Zoom's business flourished.
But as the economy reopened and employees started going back to the office, there have been concerns about the growth potential of this video communications company.
Ark Invest, however, doesn't see the hybrid work environment going away.
"Although a perceived decline in the severity of COVID-19 influenced many firms to reopen offices and reinstate 100% in-office mandates, which lowered the penetration of hybrid/remote working models to 66%, we believe that knowledge worker backlash and talent shortages will compel employers to adopt more flexible arrangements."
Ark Invest predicts that by 2026, 75% of all global knowledge workers will participate in hybrid/remote working models, up from 51% in 2021.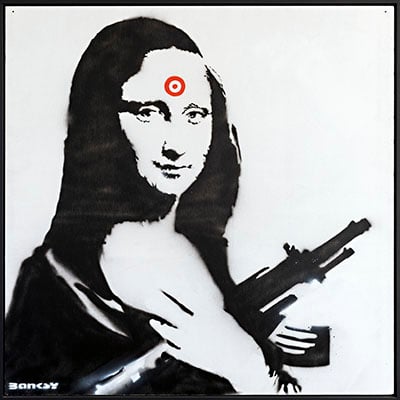 Join Masterworks to invest in works by Banksy, Picasso, Kaws, and more. Use our special link to skip the waitlist and join an exclusive community of art investors.
Skip waitlist
Zoom's opportunity
As one of the leading providers of video communications software, Zoom is solidly positioned for this trend.
Ark Invest's mean projection suggests that the number of Zoom users will grow at a compound annual rate of 7%, from 212 million to 291 million by 2026. At the same time, the firm sees substantial improvement in Zoom's ability to monetize its user base.
"Our mean projection assumes that the majority of Zoom's users are enterprise customers, and that 50% of the total Zoom user base is paying by 2026."
That $1,500 figure is the expected value of Zoom stock based on Ark's simulations, but it's not the only number worth noting. Ark Invest also provided bull and bear scenarios for the company.
Based on Ark's Monte Carlo analysis, there is a 25% probability that Zoom could be worth $700 per share or less and a 25% probability that it could be worth $2,000 per share or more in 2026.
Considering where Zoom shares are trading at right now, even the bearish scenario implies plenty of upside ahead.
Not the only bull on the street
Ark Invest's bullish call on Zoom is reflected in its holdings.
At the time of this writing, Zoom is the largest holding at Ark's flagship fund Ark Innovation ETF (ARKK), accounting for 10.2% of the fund's weight. It's also the No. 1 holding at Ark Next Generation Internet ETF (ARKW) with an 8.7% weighting.
But Ark Invest isn't the only firm that sees potential in the company.
Last month, Morgan Stanley analyst Meta Marshall reiterated an "overweight" rating on Zoom, saying that Zoom is "a name where investors need to search hard for a reason to not own it." Marshall's price target of $140 is about 24% above where the stock sits today.
Meanwhile, RBC Capital Markets analyst Rishi Jaluria has an "outperform" rating on Zoom and a price target of $150.
Sponsored
Fine art as an investment
Stocks can be volatile, cryptos make big swings to either side, and even gold is not immune to the market's ups and downs.
That's why if you are looking for the ultimate hedge, it could be worthwhile to check out a real, but overlooked asset: fine art.
Contemporary artwork has outperformed the S&P 500 by a commanding 174% over the past 25 years, according to the Citi Global Art Market chart.
And it's becoming a popular way to diversify because it's a real physical asset with little correlation to the stock market.
On a scale of -1 to +1, with 0 representing no link at all, Citi found the correlation between contemporary art and the S&P 500 was just 0.12 during the past 25 years.
Earlier this year, Bank of America investment chief Michael Harnett singled out artwork as a sharp way to outperform over the next decade — due largely to the asset's track record as an inflation hedge.
Investing in art by the likes of Banksy and Andy Warhol used to be an option only for the ultrarich. But with a new investing platform, you can invest in iconic artworks just like Jeff Bezos and Bill Gates do.