Why your credit score is so important Your credit score is a basic proxy for your trustworthiness. It helps banks, car companies and other businesses decide whether to lend you money, how much to give you and at what interest rate.
"Your credit score is key to your financial life," says Al Pascual, senior vice president of data breach solutions at Sontiq. The company owns IdentityForce, a leading provider of identity, privacy and credit monitoring services.
Scores are calculated by companies called credit bureaus, which monitor and record your financial behavior in credit reports. These reports include how much you owe, whether you're making your payments on time and any applications you've made for new accounts.
A good credit score ranges from about 670 to 739. Anything below that can jeopardize your ability to get a decent credit card or borrow money for a house or car.
Your credit score can also affect your ability to rent an apartment or apply for a job, Pascual adds, as landlords and employers may look at your credit to evaluate your financial stability.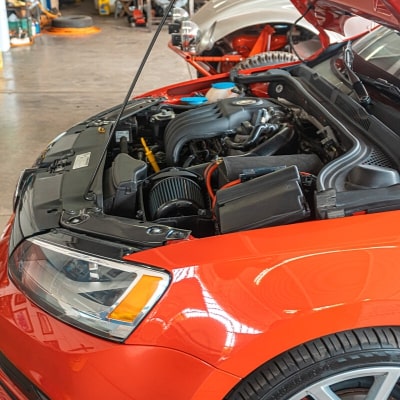 Get the right coverage for all your vehicles and pay less. Compare quotes in minutes with Pretected.
Get a Quote
What are the risks of becoming an ID theft victim? Your personal and financial information can be stolen in a variety of ways, including company data breaches, malicious software, social engineering — underhanded tricks that convince people to hand over their details — or even publicly available data sources.
Once criminals have your information, they can devastate your credit and financial profile by taking out multiple loans in your name, then skipping out on the payments. Missed payments will cause your score to plummet, preventing you from securing credit for future purchases.
While governments and businesses are improving their practices to defend against cyber attacks, the problem is getting worse.
Consumers reported losing over $3.3 billion to fraud last year, up from $1.8 billion in 2019, the Federal Trade Commission says. And a third of all fraud victims reported losing money, up from 23%.
Aside from damaging your financial health, fraud can also take a toll on you emotionally. Identity theft hits one in 20 Americans daily, according to Sontiq, and recovery can take hundreds of hours over the span of months.
"That's time taken away from your family and your work, an exponential increase in your stress, and money out of your pocket," Pascual says.
What can you do to protect yourself? One of the most common tactics consumers rely on to catch identity theft is credit monitoring.
These services keep an eye on your credit report for suspicious activity — like malicious attempts to open new credit cards, personal loans and even mortgages — helping to reveal identity theft quickly and prevent serious damage to your credit.
Once you've been alerted, you can begin to let your creditors know that your information was compromised. The faster you're notified, the sooner you can move to rectify the breach.
Some services only monitor reports from one of the main credit bureaus, but others — like IdentityForce's premium package — will monitor all three to ensure nothing gets missed.
Credit monitoring, however, is a detective tool, not a preventative one. It will only inform you after an attempt has been made to misuse your identity.
"It is an important but small piece of the protection puzzle," says Terri Burton, senior product manager at Sontiq. "In fact, free credit monitoring services protect against less than 20% of identity theft that occurs every year."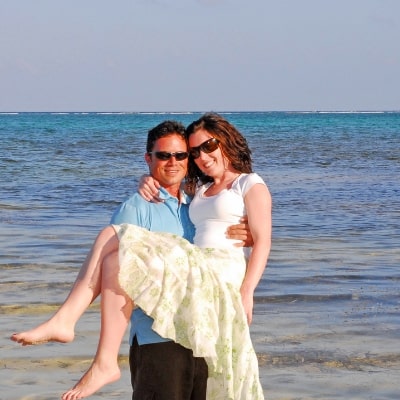 Find an affordable life insurance policy to keep your loved ones protected. Get a free quote from Quotacy in under five minutes.
Get a Quote
Other ways to keep your data safe Sontiq recommends the following basic strategies to protect your credit from crooks:
Monitor your accounts and monthly statements for accuracy.
Order copies of your credit report from the three main bureaus every year.
Remove passwords, PINs and identification cards including your Social Security number from your wallet.
Shred documents containing any personal information before throwing them away.
Never put outgoing mail containing checks or tax documents in your home mailbox.
Only order from websites that use secure methods of obtaining account and credit card information.
To protect yourself further — and help restore your identity quickly if it does get stolen — you may want to invest in an identity theft protection service.
Some identity protection services are offered for free, says Tracy Kitten, director of fraud and security for Javelin Strategy & Research.
"Most consumers can access these services," she says, "either because their information was breached and they were given the service for free or because their financial institution provides the service." Even some retailers provide services their customers can enroll in for a minimal fee.
Yet Pascual says free options aren't robust enough to keep your identity and your credit safe.
"It is not layered, comprehensive ID theft protection with proactive monitoring of all the critical components that make up your digital identity," he says.
"Also, when identity theft does strike … it can quickly get overwhelming to make sure you're filing all the right reports, contacting the right people and continually following up to resolve the issue." IdentityForce's full identity theft protection service includes proactive monitoring of public records as well as black market sites, forums and chat rooms on the dark web, where stolen info is bought and sold.
Whenever it discovers data belonging to one of its customers, the company sends an immediate alert and provides next steps. Victims of fraud get access to $1 million in identity fraud insurance and a dedicated case manager to help them restore their financial status.
Protection for your identity and finances starts at about $16 per month — not a lot when compared to the cost of insuring your home or car.
Sponsored
Compare car insurance and save up to $500 a year
If you haven't compared car insurance recently, you're probably paying too much for your policy. Getting quotes from multiple insurers used to be time-consuming, but today's technology makes it easy.
Using a free site like Pretected is easy and could help you save up to $500 a year on car insurance. In mintues, their "smart matching" system will provide tailor-made quotes from insurers that can meet all of your coverage needs - and your budget.
Stay protected on the road and find more affordable car insurance in minutes with Pretected.