This year's hike the biggest in history
Monthly premiums for Medicare Part B — which covers doctor visits, outpatient care, lab tests and a few other things — jumped from $148.50 last year to $170.10 in January.
That $21.60 increase is the highest in terms of dollars in the program's history, says Mary Johnson, the Social Security and Medicare policy analyst at The Senior Citizens League.
Even though Social Security checks got the biggest boost in four decades this year, Johnson says the Medicare Part B premium hike is so big it will eat up the entire boost for seniors who get the smallest checks.
"As people age, their heath care costs get less and less affordable," Johnson says. "They have less savings to tap; they may even be on Medicaid. It's important to pace these health care cost increases."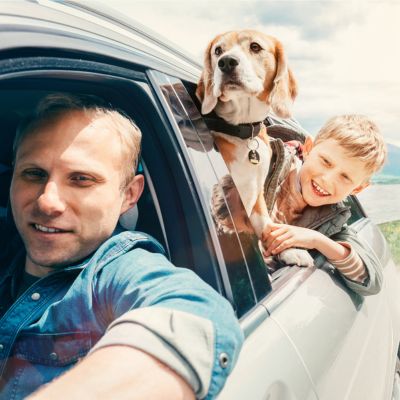 Why premiums may come down
About half of the additional cost is attributed to the Alzheimer's drug Aduhelm, which is billed under Medicare Part B because it must be administered intravenously in a doctor's office or outpatient clinic.
This year's premium was set back when the drug was priced at $58,000. But in December, following weak sales, manufacturer Biogen slashed the cost to $26,200.
The government has since instructed the Centers for Medicare and Medicaid Services (CMS) to review the now-oversized premium hike, but there's no timeline for when a decision may come.
Another reason for the rollback is the likelihood that the Aduhelm won't be widely used — at least for now.
CMS recently made a preliminary decision to cover Aduhelm only for patients participating in clinical trials, limiting its use. A final determination on that will come in April.
Congressional leaders take up the call
In a letter to CMS this week, Vermont Senator Bernie Sanders calls the Part B increase "outrageous" and says the administration should immediately lower premiums by at least $11.50 a month and provide a refund to the some 57 million seniors for the increase that went into effect this month.
Sanders also cited concerns by the scientific community around the effectiveness of Aduhelm and its rejection for coverage by the Veterans Health Administration and at least six private health insurers.
He's far from the only lawmaker piling on the pressure. Three dozen Congressional Democrats are urging the administration to reverse course.
"As the global pandemic rages on and prices rise in many sectors of the economy, our nation's seniors simply cannot afford this sudden and unnecessary increase in their health care costs," they wrote this month in a letter to CMS's administrator.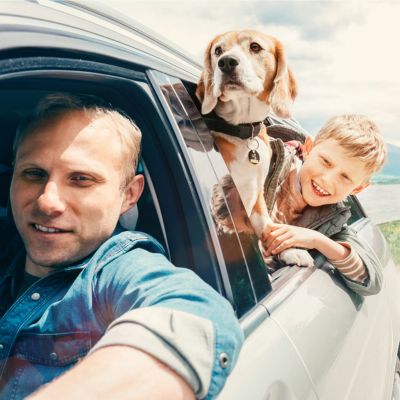 Could it actually happen?
A rollback and refund would be unprecedented, experts say. Changes in Part B premiums are at the discretion of the administration.
While they've been adjusted in the past, a premium has never been changed once it's already gone into effect, says Johnson of The Senior Citizens League, which also wants to see Medicare lower the Part B premium by as much as $11.60 per month and provide refunds.
Cutting premiums could make real improvements in the lives of some seniors. New survey data soon to be released by The Senior Citizens League shows that between 45% and 50% of retirees say they have no personal savings.
"What may look small to a member of Congress might be a big deal for a senior who's in the pharmacy, for a senior who can't afford to go to the grocery store," Johnson says. "That $10 may just help them get one small meal or two and help them get through a week."
Broader issues over drug costs remain
In his letter, Sanders urges the administration to reinstate and expand policies requiring drug makers to charge reasonable prices for prescription drugs and treatments that receive federal funding.
"We cannot allow pharmaceutical companies to rip off seniors," Sanders says. "Biogen's outrageous original $56,000 price for Aduhelm is the poster child for how dysfunctional our drug pricing system has become, and it is the perfect example of why Medicare should be negotiating drug prices with the pharmaceutical industry."
Currently, Medicare does not have the authority to lower drug prices or limit price growth, a topic addressed in President Joe Biden's stalled Build Back Better plan.
The plan includes proposals that would allow the government to negotiate with pharmaceutical companies on certain drug prices, require drug makers to pay rebates and cap out-of-pocket costs under Medicare prescription drug Part D coverage.
The proposals, however, would not all apply to Aduhelm, in part because the drug is new and billed under part B, Juliette Cubanski, deputy director of the Program on Medicare Policy at the Kaiser Family Foundation, said last month in a panel discussion.
And even if CMS reduces a portion of the Part B premium, Medicare beneficiaries who use Aduhelm and don't have supplemental coverage may still be subject to paying the Part B coinsurance, which is 20% of the drug's total cost — or more than $5,000, KFF says. Nearly 6 million beneficiaries have no supplemental coverage.
Sponsored
Unexpected vet bills don't have to break the bank
Life with pets is unpredictable, but there are ways to prepare for the unexpected.
Embrace Pet Insurance offers coverage for treatment of accidents, illnesses, prescriptions drugs, emergency care and more.
Plus, their optional wellness plan covers things like routine vet trips, grooming and training costs, if you want to give your pet the all-star treatment while you protect your bank account.