What is a car title transfer?
Simply put, transferring a car's title equates to an official transfer of ownership.
When someone buys your car, he or she can drive it, insure it and take it to the mechanic — but without the title proving ownership status, the buyer will run into problems when trying to sell the vehicle or trade it in.
And when you're buying a used car, you'll want to check the title to see if it indicates whether there's a lien on the car — in other words, if money is still owed on it. If you buy a car with a lien, you'll be held responsible for that debt.
Besides stating who owns the car, the title also contains the vehicle identification number (VIN), the make and model as well as the mileage of the automobile.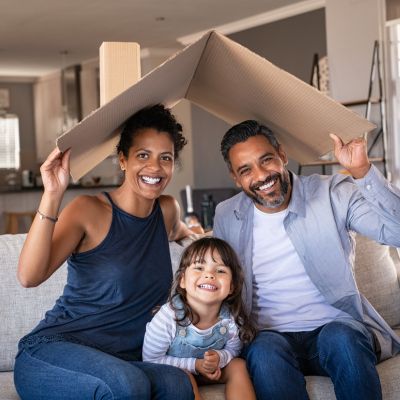 Home insurance is an essential expense – one that can often be pricey. You can lower your monthly recurring expenses by finding a more economical alternative for home insurance.
SmartFinancial can help you do just that. SmartFinancial's online marketplace of vetted lenders allows you to quickly shop around for rates from the country's top insurance companies, and ensure you're paying the lowest price possible for your home insurance.
Explore better rates
3 steps for a seller to transfer a car title
If you're selling a car, here are three steps to transfer the title.
Step 1. Make sure yours is the only name on the car title. If you're the sole owner named, then you can transfer the title without a problem.
If there's a second name on the title, check to see if the wording says and or or between the two names. If the title says "and," then you must both sign the transfer paperwork; if the title says "or," then only one of you needs to sign.
If you leased or financed your car, you'll need to be certain you've settled things up with the leasing company or the bank before you can sell the vehicle.
Step 2. Fill out the required paperwork. Typically, the process includes signing your name on the back of the title document. Other requirements vary by state. For example, you may need to include an odometer reading.
Auto club AAA has more information about the rules where you are, and so will the website of your state motor vehicle department.
Step 3. You may need to complete and file a bill of sale (sometimes called a "Proof of Purchase" or "Sales Receipt") showing the vehicle's price.
What a buyer needs to know about a car or vehicle title transfer
A buyer will need to submit a buyer's title application.
When you buy a used car, in most cases you'll fill out the application at your nearest state Department of Motor Vehicles (DMV) location.
States commonly give buyers a very limited amount of time to act. For example, in California, the DMV must be informed of a private sale within five days by the seller, and the buyer has just 10 days apply for a new title and pay a transfer fee, to avoid paying a penalty.
Be aware that you also might need a safety and emissions certification for the vehicle, depending on where you live.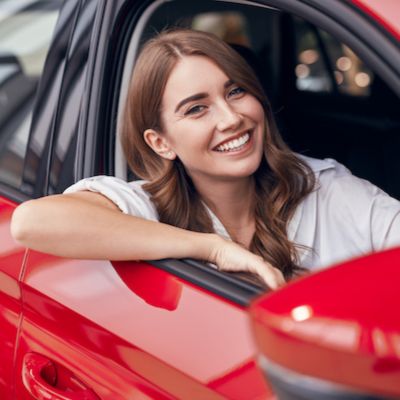 Auto insurance is essential, but that doesn't mean you need to spend a huge chunk of your paycheck on it.
With SmartFinancial's online marketplace of vetted lenders, you can quickly shop around for rates from the country's top insurance companies and make sure you're paying the lowest price possible.
Compare rates
How to avoid issues when transferring a car title
The best way to have a trouble-free title transfer process is for both the buyer and seller to fill out the various forms promptly and submit them in person.
That means making a trip to your state's DMV.
It's the best way for you to feel certain that all the documentation has been completed correctly — and even if you have to stand in line, it's faster than sending the paperwork by snail mail.
How much does a car title transfer cost?
The cost to transfer a vehicle's title varies by state and by the value of the car.
In Texas, buyers pay $28 to $33 to transfer a car's title, depending on the county. They also pay 6.25% state sales tax based on the car's value, and there's a $90 registration fee for new residents.
Meanwhile, in California, it costs $15 to transfer a title — plus the 7.25% state sales tax and any local taxes. Buyers of new cars pay a title fee of $21, a vehicle license fee equal to 0.65% of the car's value and a $60 registration fee — plus the sales tax.
Buyers will also need to cover local environmental, highway use and other fees.
If you're thinking of buying a new car, use our auto loan calculator to estimate your monthly car payment.
Other important considerations with car title transfers
If you're buying a used car in another state, you may need to pay different fees, compared to in-state sales. Also, out-of-state transactions can't be done online (except in California, through NeedTags.com), so you'll need to complete all the paperwork in person.
It's vital for a buyer to cross-check the VIN on the car title and paperwork with the number of the vehicle itself, to make certain you have the right vehicle. And, you can have the VIN searched in online databases, to learn about the car's history.
If you've got a car to sell and are looking for an easier path, you might let a dealer buy your car. But note that some states allow dealers to keep a car under your name until they resell it, so you'll need to fill out a Vehicle Transfer Notification form.
The bottom line
The best thing you can do when transferring a car title is to get it right the first time.
If you sell your car and don't transfer the title properly to its new owner — if, for example, you sign on the wrong line — you may leave yourself liable for whatever happens to the car.
If you're buying a used car and don't look at the title carefully, you may find yourself stuck paying off the previous owner's loan.
Transfer the title correctly and you'll be driving off into the sunset in no time.
Sponsored
Unexpected vet bills don't have to break the bank
Life with pets is unpredictable, but there are ways to prepare for the unexpected.
Embrace Pet Insurance offers coverage for treatment of accidents, illnesses, prescriptions drugs, emergency care and more.
Plus, their optional wellness plan covers things like routine vet trips, grooming and training costs, if you want to give your pet the all-star treatment while you protect your bank account.