A study from the National Insurance Crime Bureau (NCIB) shows auto thefts surged in 2020, even as many of us stayed off the roads, our cars safely tucked away.
"All indications are 2020 will be the largest theft year in the past decade by a significant margin," said the group's CEO, David Glawe.
Read on to learn about the scale of the problem — and about some ways to protect your ride and your insurance premiums in 2021.
Thefts trend up during pandemic According to the study, there were 873,080 auto thefts in 2020, a 9.2% increase over the year before, a boost of more than 73,000 thefts.
Glawe speculates that the pandemic and economic downtown are likely contributing factors, along with strains on governments budgets that fund public safety efforts like policing.
So what vehicles are most targeted? The 2020 data isn't available yet, but we can take a look at 2019 to see the trends. If you have one of these cars, be extra cautious:
| Vehicle | Thefts | Most frequent vehicle year stolen |
| --- | --- | --- |
| Ford Pickup (Full Size) | 38,938 | 2006 |
| Honda Civic | 33,220 | 2000 |
| Chevrolet Pickup (Full Size) | 32,583 | 2004 |
| Honda Accord | 30,745 | 1997 |
| Toyota Camry | 15,656 | 2007 |
| Nissan Altima | 13,355 | 2015 |
| Toyota Corolla | 12,137 | 2018 |
| Dodge Pickup (Full Size) | 11,292 | 2001 |
| GMC Pickup (Full Size) | 11,164 | 2018 |
| Honda CR-V | 10,094 | 2001 |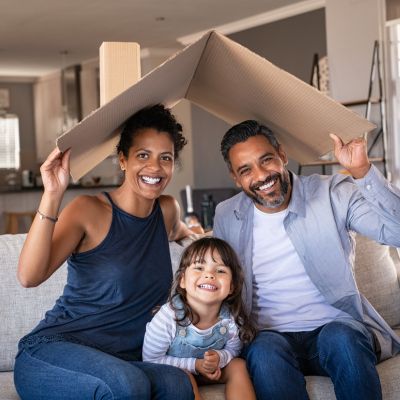 Home insurance is an essential expense – one that can often be pricey. You can lower your monthly recurring expenses by finding a more economical alternative for home insurance.
SmartFinancial can help you do just that. SmartFinancial's online marketplace of vetted lenders allows you to quickly shop around for rates from the country's top insurance companies, and ensure you're paying the lowest price possible for your home insurance.
Explore better rates
How to safeguard your car It'll never happen to you, right?
In fact, a vehicle is stolen in the U.S. every 40 seconds. Rather than just hoping you'll be among the lucky ones, you should take active steps to protect yourself and your property. Start by incorporating the NCIB's recommendations:
Common sense. Don't forget the easy stuff — lock your doors and windows and park in well-lit areas.
Warning devices. Loud alarms help thwart would-be burglars, but so do visible devices like steering wheel locks and brake locks.
Immobilizing devices. The third layer of protection will protect your car from more advanced techniques. Some examples are smart keys; fuse cut-offs; kill switches; starter, ignition and fuel pump disablers.
Tracking devices. If your car does get stolen, GPS and other technology can help authorities recover it.
Breath easier with auto insurance Even with all the vigilance, your car can still be stolen. The only way to relax in the face of this threat is with adequate auto insurance. Decide how much coverage you need — and if you're at all worried about theft, you'll need comprehensive coverage.
Next, make sure you aren't paying too much. If you haven't comparison-shopped over the last six months, you could be wasting more than $1,000 per year. With a free quote-comparing service, you could find the best price in minutes.
Notice how you've been driving a lot less over the past year? You may be eligible for a pandemic-related discount. Some insurance companies are offering a COVID "stimulus check". Call your insurer to see if they'll offer a rebate or credit on your premiums.
Sponsored
Unexpected vet bills don't have to break the bank
Life with pets is unpredictable, but there are ways to prepare for the unexpected.
Embrace Pet Insurance offers coverage for treatment of accidents, illnesses, prescriptions drugs, emergency care and more.
Plus, their optional wellness plan covers things like routine vet trips, grooming and training costs, if you want to give your pet the all-star treatment while you protect your bank account.