1. Bodily injury liability
This part of the typical auto insurance policy is so fundamental that it's mandatory in most states.
It protects your finances by paying medical and related costs when your car is involved in a crash that leaves another person injured, maybe even fatally.
Bodily injury liability coverage is expressed in two dollar amounts. The first is the maximum payout for each person hurt in an accident, and the second is the maximum total payout per collision.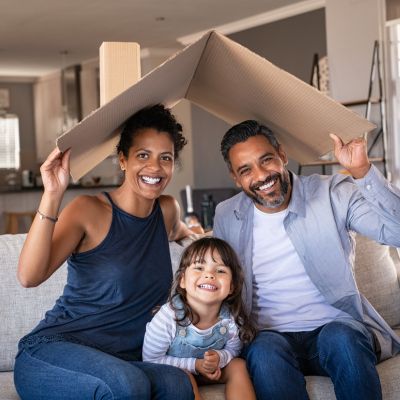 Home insurance is an essential expense – one that can often be pricey. You can lower your monthly recurring expenses by finding a more economical alternative for home insurance.
SmartFinancial can help you do just that. SmartFinancial's online marketplace of vetted lenders allows you to quickly shop around for rates from the country's top insurance companies, and ensure you're paying the lowest price possible for your home insurance.
Explore better rates
2. Property damage liability
This coverage pays to repair or replace other vehicles and any property — including yards, fences and street lamps — damaged by your vehicle in a wreck.
Bodily injury liability and property damage liability coverage often appear together in an insurance quote as three figures separated by slashes, like "25/50/10." That means the policy pays $25,000 for each injured person, $50,000 total for injuries and $10,000 for property damage.
Your state will likely require minimum amounts of auto liability insurance. It's smart to buy even more, because when you don't have enough coverage you can lose your house, savings and other assets to satisfy all of the accident-related costs.
3. Collision
This is probably the easiest-to-understand component of an auto insurance policy. It helps pay the repair bills when your car is damaged in a collision with another vehicle or with a thing, like a tree.
If your car is a total loss, collision coverage will pay for a replacement, up to the current market value of your car and minus an out-of-pocket amount. More on that in a moment.
You may skip this coverage — that's totally up to you. But you'll want to have it when you're driving a newish, fairly valuable car. If you've got an old heap that probably isn't worth much, you might save on your insurance by going without collision.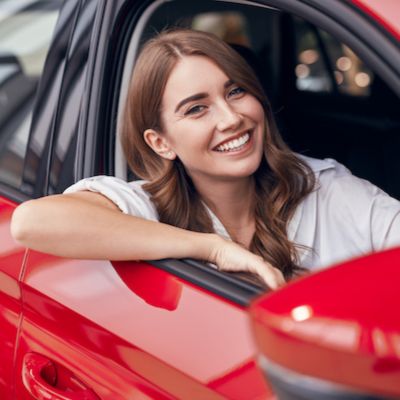 Auto insurance is essential, but that doesn't mean you need to spend a huge chunk of your paycheck on it.
With SmartFinancial's online marketplace of vetted lenders, you can quickly shop around for rates from the country's top insurance companies and make sure you're paying the lowest price possible.
Compare rates
4. Comprehensive
Comprehensive coverage reimburses your expenses when something other than an accident leaves your car banged up or totaled.
It pays out if your car is stolen or is damaged by fire, flooding, a hailstorm, a falling tree, vandalism — even an asteroid or falling satellite, notes the trade group the Insurance Information Institute.
Crashes with deer or other animals fall under comprehensive coverage, too. Like collision, comprehensive is optional and you typically pay a portion of the costs — a deductible — out of your own pocket.
5. Deductible
The deductible is the part of your repair bills that you pay on your own before your collision or comprehensive coverage kicks in and picks up the rest.
It's a potential source of savings when you're shopping around and comparing auto insurance quotes. The higher the deductibles, the lower your car insurance rate.
If you're a good driver and are willing to accept more of the risk, you might opt for a high deductible and save on premiums. (Safe drivers also get car insurance discounts — another way to save!)
6. Personal injury protection
This coverage, often referred to by the inappropriately whimsical acronym PIP, helps pay the medical costs when you and any passengers are hurt in an accident.
It also covers other expenses resulting from the injuries, such as lost wages or the costs when kids are left needing care while their parent is in the hospital.
PIP is mandatory in states with "no-fault" auto insurance laws. They require your insurer to step in first to cover your crash-related bills, regardless of whether you or the other guy was at fault.
7. Medical payments
Medical payments coverage is similar to PIP, though — as the name suggests — it strictly covers medical expenses arising from a crash: surgery, X-rays, hospital stays, physical therapy, and so on.
It doesn't pay other nonmedical costs. There's no compensation for the paychecks you or your passengers miss out on because of accident injuries.
Medical payments coverage is mandatory in some states where PIP isn't a thing, and it's optional in others. If you have good health insurance, you probably don't need it.
8. Uninsured/underinsured motorist
Yes, the name of this type of auto insurance coverage is a mouthful. You might see it abbreviated as UM/UIM — which looks like a college football rivalry and still isn't very catchy.
What does it do? It helps with your medical expenses and maybe repair costs, too, if you're in a serious accident with a driver who has either no car insurance or very weak insurance that won't take care of all of your bills.
This coverage also kicks in whenever you're in a hit-and-run and don't know who collided with you, never mind whether he or she has insurance.
9. Stacked/non-stacked
Let's just get this out of the way: When your auto insurance is either stacked or non-stacked, it does not mean you get either a tidy or a messy pile of policy paperwork.
Instead, "stacked" says that if you have more than one car, the limits on your uninsured/underinsured motorist coverage can be multiplied by the number of vehicles. So if you have two cars, you'll potentially have double the coverage in an accident.
If your policy is "non-stacked" or "unstacked," the coverage for each vehicle is kept separate. But non-stacked insurance has one advantage: It costs less.
10. Emergency road service
Emergency roadside assistance coverage is a car insurance option and is usually fairly cheap.
If you decide to buy it, your insurer will pay for towing, battery jumps, side-of-the-road tire changes, locksmith services, emergency fuel and anything else you might need when your car gives you trouble.
Don't be too quick to accept this coverage. It's a waste of money if you're a member of AAA or if your vehicle has OnStar or a similar service offered by the manufacturer.
11. Rental car reimbursement
This optional coverage goes by a few different names. You might see it called "rental car coverage" or "transportation expense coverage" in an auto insurance quote.
It picks up the cost of a rental while your car is being fixed after an accident or other issue covered by the insurance policy.
If you'd prefer to take the subway or other public transit, the coverage pays for that too. But it won't help you get a vacation rental or provide you with another car if yours is in the shop for routine maintenance.
Sponsored
Unexpected vet bills don't have to break the bank
Life with pets is unpredictable, but there are ways to prepare for the unexpected.
Embrace Pet Insurance offers coverage for treatment of accidents, illnesses, prescriptions drugs, emergency care and more.
Plus, their optional wellness plan covers things like routine vet trips, grooming and training costs, if you want to give your pet the all-star treatment while you protect your bank account.