State Farm says these are the states where crashes with deer, elk, moose or caribou are most likely, counting down to the state where motorists face the highest risk. If you live there, slow down and stay alert!
12. Virginia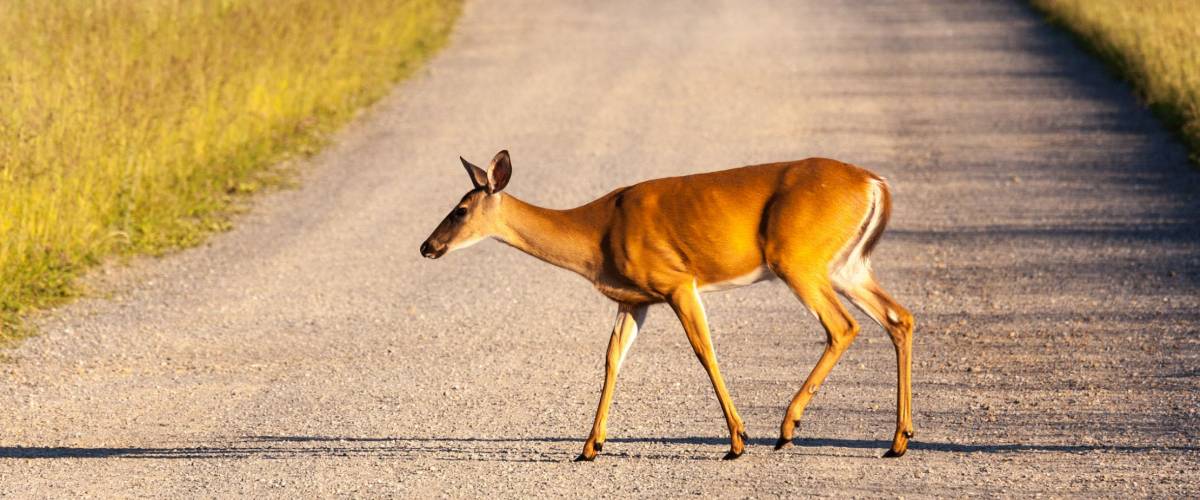 Odds of hitting a deer: 1 in 99
Nationwide, 1 out of every 167 drivers will have a collision involving a deer or one of its relatives, State Farm says. But in Virginia and the states that follow, accidents with the animals are much more of a threat.
So, where do the odds come from? State Farm says it calculates them using data on deer-crash insurance claims and numbers of licensed drivers in each state.
Virginia's Department of Game & Inland Fisheries says the state's up to 1 million white-tailed deer "provide welcome viewing opportunities but also generate serious damage and public safety concerns."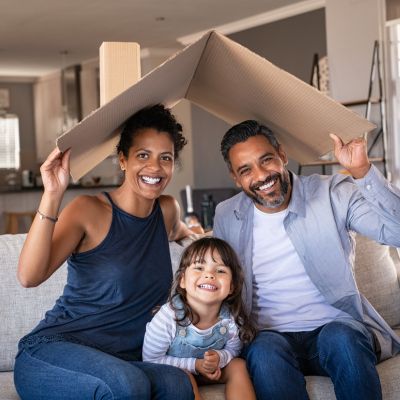 Home insurance is an essential expense – one that can often be pricey. You can lower your monthly recurring expenses by finding a more economical alternative for home insurance.
SmartFinancial can help you do just that. SmartFinancial's online marketplace of vetted lenders allows you to quickly shop around for rates from the country's top insurance companies, and ensure you're paying the lowest price possible for your home insurance.
Explore better rates
11. South Carolina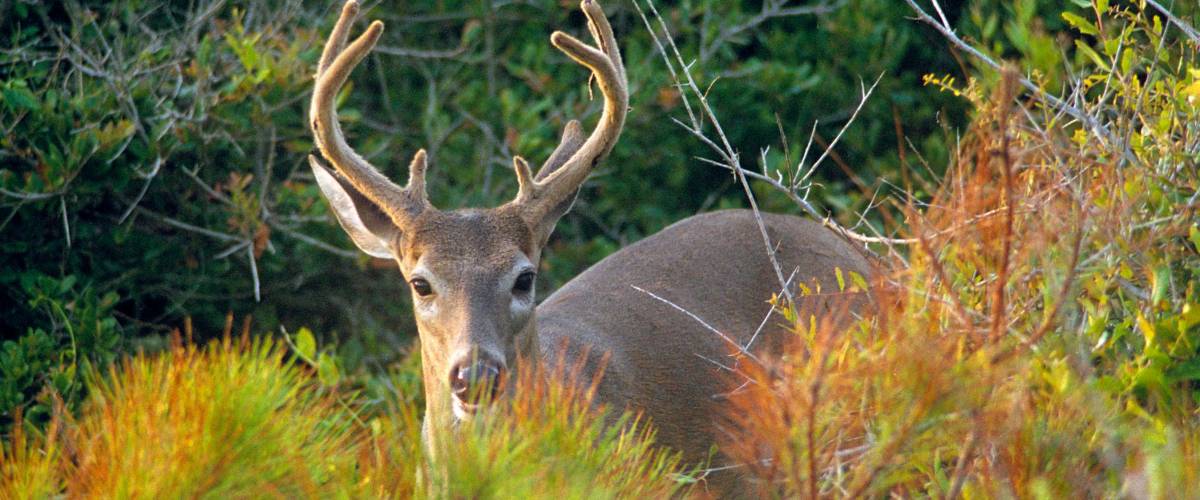 Odds of hitting a deer: 1 in 98
Each year, South Carolina motorists have about 2,400 impactful encounters with deer. State officials are quick to point out that the crash stats are much lower than in other states, and are way down from 20 years ago, when South Carolina had 30% more deer.
The population has fallen to around 730,000 because of factors including development — and coyotes.
Deer crashes drive up insurance premiums for everyone, but you can hold your costs down by getting every car insurance discount you're entitled to.
10. Mississippi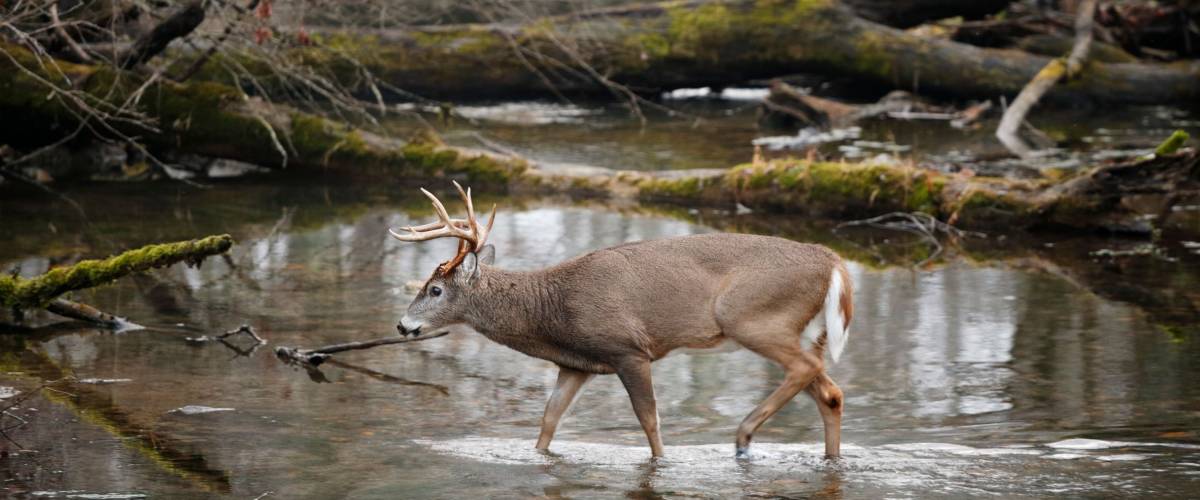 Odds of hitting a deer: 1 in 91
The only Southern state in the top 10, Mississippi has an estimated 1.75 million white-tailed deer. The Mississippi State University Extension says only Texas has a larger deer population.
(Texas is big in everything, it seems — even deer!)
State Farm says in any state, the risk of hitting a deer doubles in the fall, when the animals are mating. November is the month with the most deer-crash auto insurance policy claims, followed by October and December.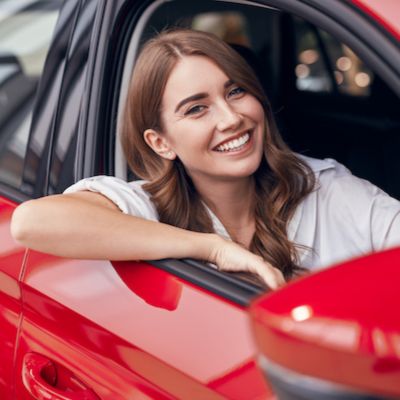 Auto insurance is essential, but that doesn't mean you need to spend a huge chunk of your paycheck on it.
With SmartFinancial's online marketplace of vetted lenders, you can quickly shop around for rates from the country's top insurance companies and make sure you're paying the lowest price possible.
Compare rates
9. Wyoming Odds of hitting a deer: 1 in 88
Deer are a frequent sight at Yellowstone National Park and all over Wyoming, which is home to several deer species. Mule deer are the most common, numbering nearly 400,000.
In 2018, Wyoming motorists got an earlier-than-usual warning about deer crashes when the animals started becoming a hazard on highways over the summer.
The state Department of Transportation explains that a wet spring followed by hot summer weather created a bumper crop of tasty weeds and other deer food in medians and on roadsides.
8. Michigan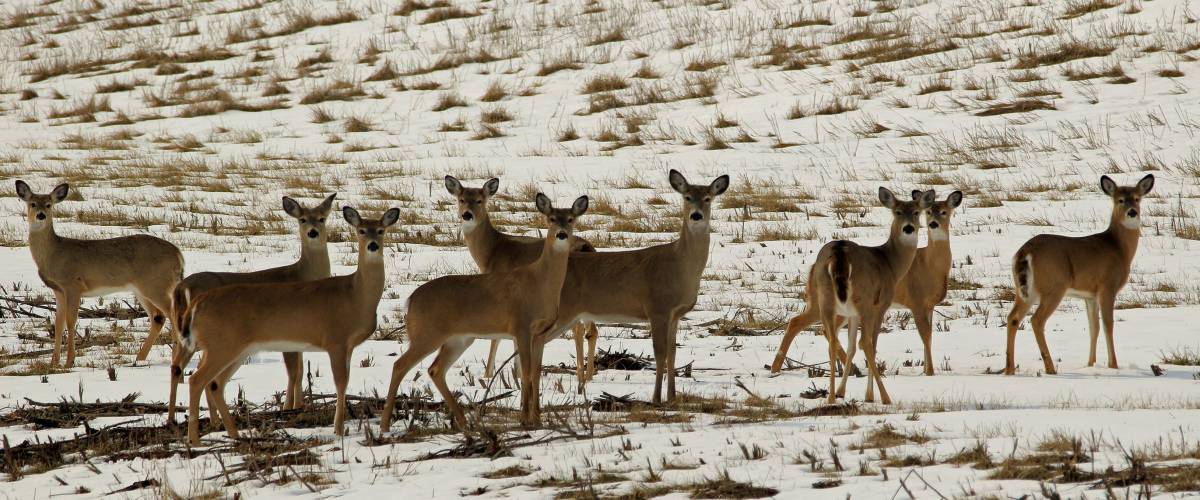 Odds of hitting a deer: 1 in 80
Michigan is another state with a ginormous white-tailed deer population: an estimated 1.75 million, same as Mississippi.
Deer are generally most active at dusk and dawn, so those are peak times for crashes.
Drivers should be most alert for deer from sunset to midnight and during the hours around sunrise, says the trade group the Insurance Information Institute.
7. Minnesota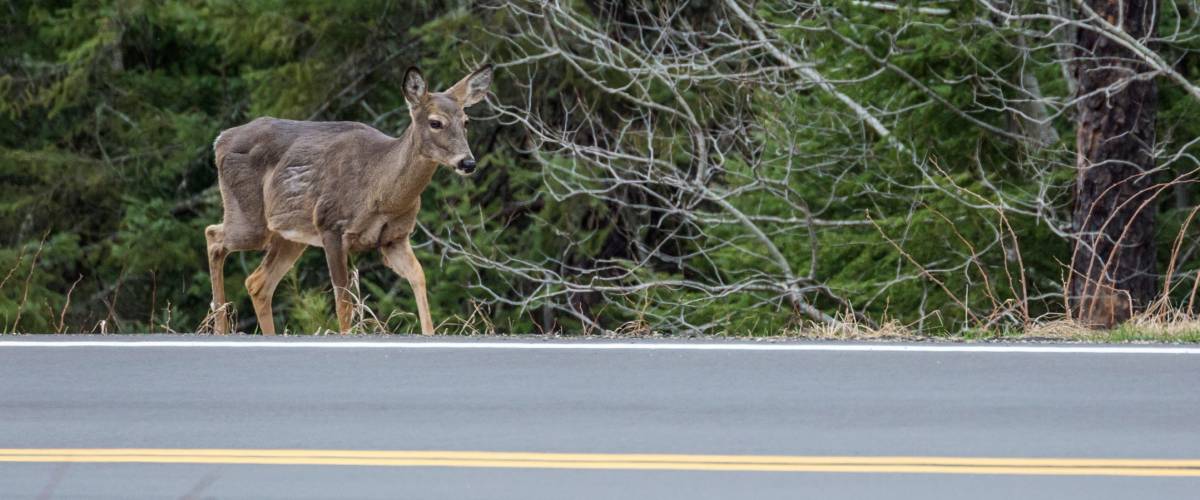 Odds of hitting a deer: 1 in 77
Minnesota has about 1 million white-tailed deer, found in every county in the state.
And they can be dangerous: Vehicle accidents with the animals killed 27 people between 2012 and 2016, Minnesota officials say.
Don't let your guard down if you see that one deer has finished making its way across a road, State Farm warns. There might be more following behind. Maybe a whole stag party.
6. South Dakota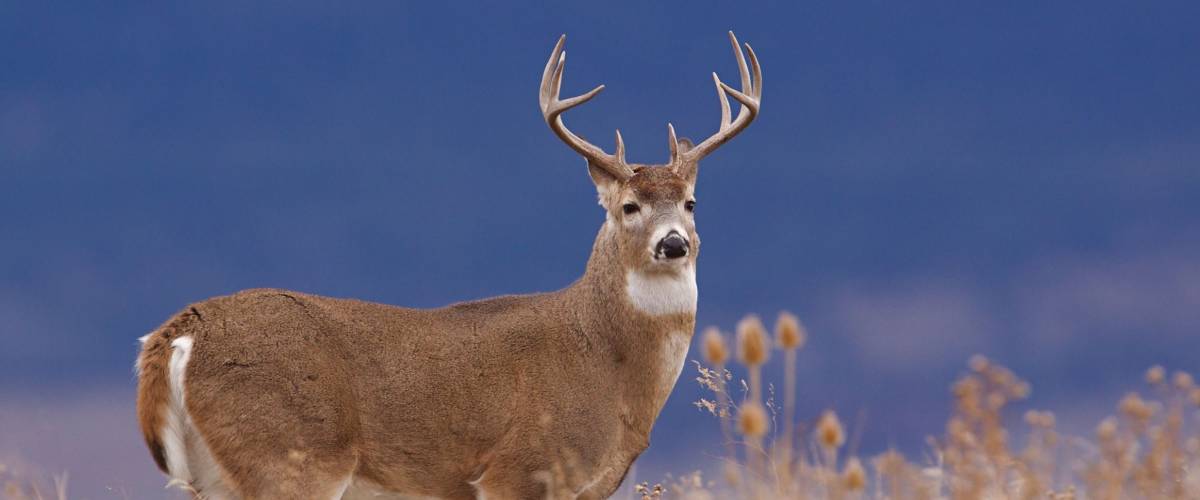 Odds of hitting a deer: 1 in 75
If you ever visit South Dakota's scenic Black Hills, be careful — because there are deer in them thar hills.
The state has an estimated 540,000 white-tailed and mule deer, and the Black Hills area is one of their preferred spots.
State Farm says if you want to avoid catching a deer in your headlights, use your high beams to see farther down the road — except when there's oncoming traffic. You don't want to blind your fellow motorists.
5. Iowa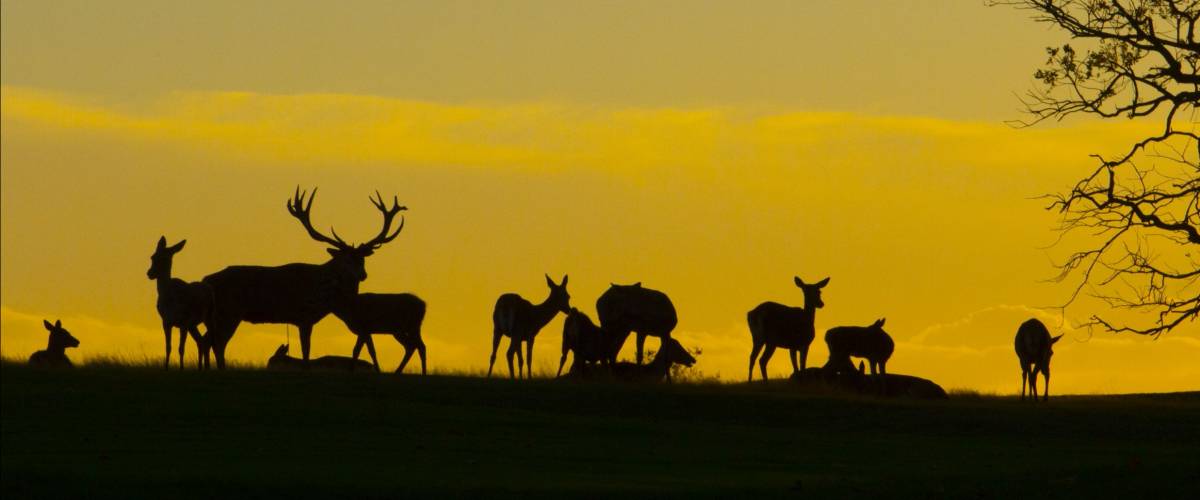 Odds of hitting a deer: 1 in 73
Wildlife officials in the Hawkeye State say the risk a driver will make contact with a deer is the lowest in nine years.
But Iowa remains among the top five states for deer crashes, where it has been since at least 2015.
The state's Department of Natural Resources likes to tell drivers, "Don't veer for deer." If deer are in your path, apply your brakes if you're able — but don't swerve, because you could find yourself in a far more serious crash.
4. Wisconsin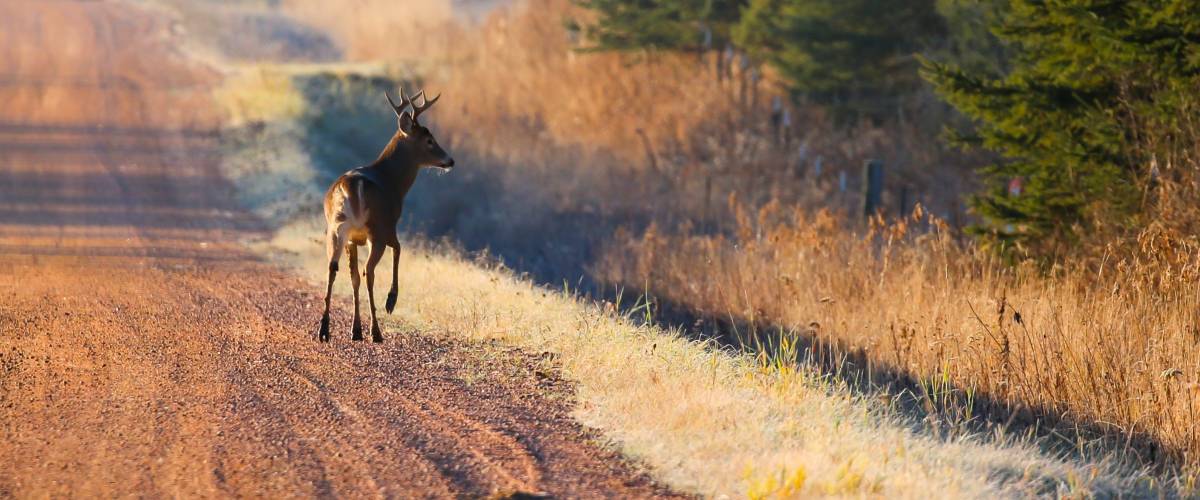 Odds of hitting a deer: 1 in 72
Milwaukee may be known for beer, but Wisconsin is one of the top states for deer — and deer crashes.
Wisconsin's 1.3 million deer have been identified as one of the top wildlife threats to humans in the state. The animals are involved in more than 20,000 motor vehicle crashes a year, according to state data.
The Wisconsin Department of Transportation tells drivers that if they do hit a deer, they should stay buckled up inside their cars. A motorists who gets out and walk along the road could be struck by another driver.
3. Pennsylvania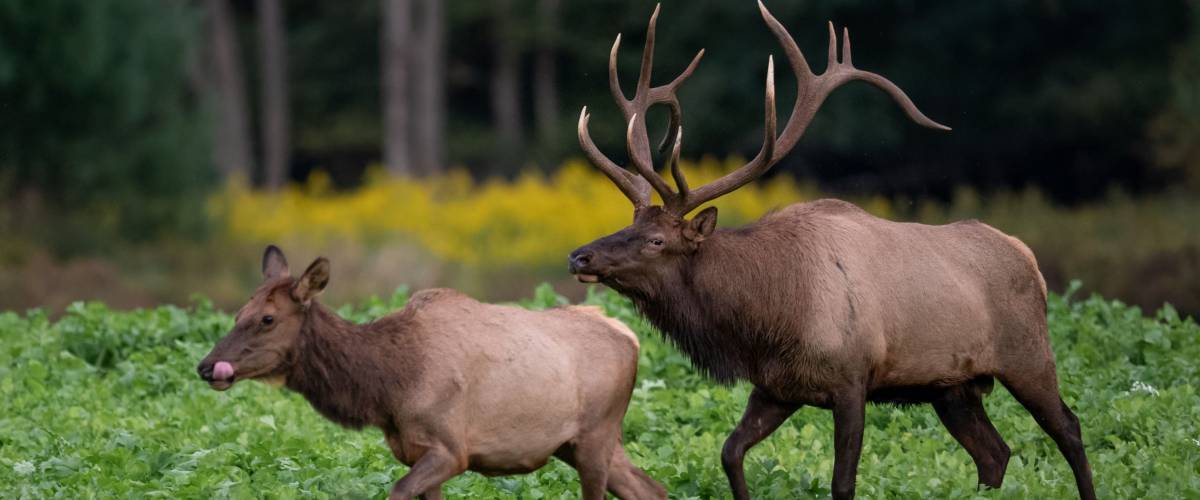 Odds of hitting a deer: 1 in 63
On average, every square mile in Pennsylvania in home to 30 deer, says the Penn State Extension. But the state's estimated 1.5 million whitetails aren't the only wildlife hazard on the roads.
Pennsylvania also has a population of 1,000 elk, pictured above. They're massive deer relatives that can weigh as much as half a ton. The state's elk population is centered in — where else? — Elk County.
The animals are so huge that in February 2018, a leaping elk brought down a low-flying helicopter in Utah. Imagine what one could do to a car.
2. Montana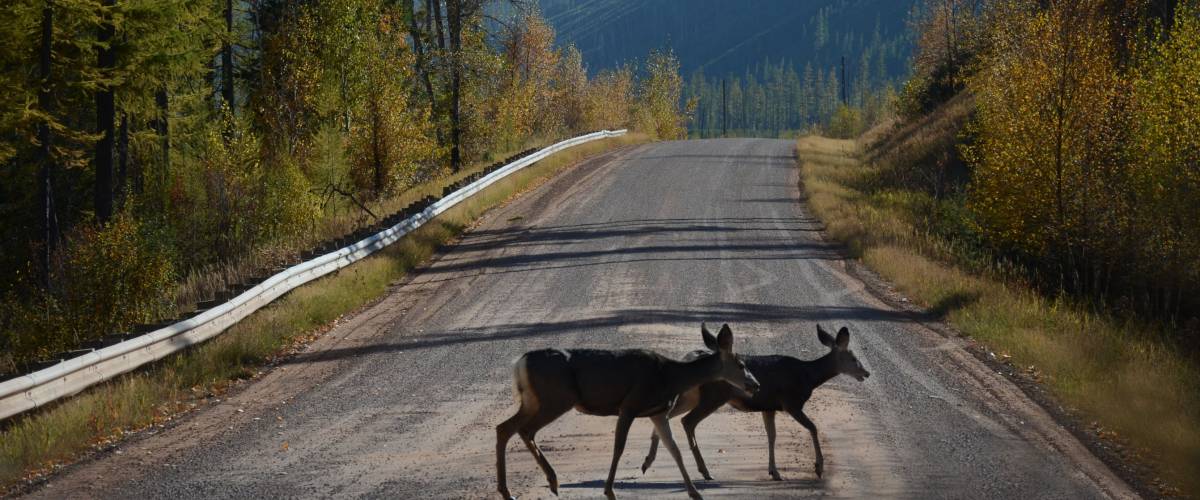 Odds of hitting a deer: 1 in 57
This gargantuan state gives around 550,000 white-tailed and mule deer plenty of room to roam, but they still find their way into the path of traffic far too often.
"We've seen them jump out into highways and freeways and populated areas where a lot of big collisions happen," State Farm's Brodi Hurtado told KURL-TV.
Montana motorists filed more than 14,000 insurance claims over crashes with deer from July 2017 through June 2018, State Farm says, citing the most recent data.
1. West Virginia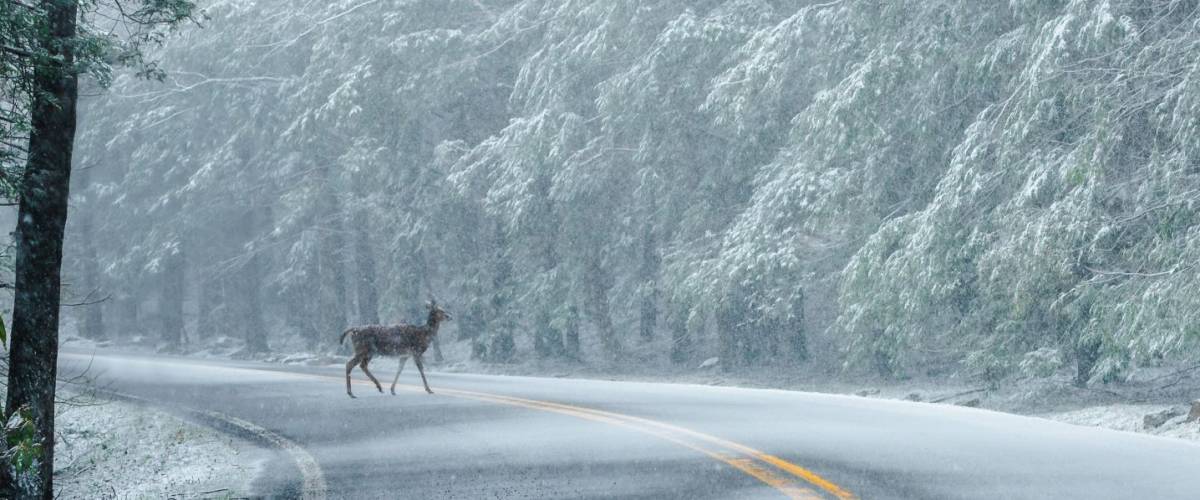 Odds of hitting a deer: 1 in 46
The state that's No. 1 for deer crashes is West Virginia — and it's been here before. In fact, this is the 12th year in a row that West Virginia is the place you're most likely to hit a deer with your car.
The winding mountain roads can make it difficult to see an approaching deer until it's too late. Plus, the state is loaded with the critters: There are about 23 deer for every square mile.
But the news isn't all bad for West Virginia. State Farm says the state's showing has improved from 2017, when 1 in every 43 drivers had a run-in with Bambi and his friends.
Sponsored
Unexpected vet bills don't have to break the bank
Life with pets is unpredictable, but there are ways to prepare for the unexpected.
Embrace Pet Insurance offers coverage for treatment of accidents, illnesses, prescriptions drugs, emergency care and more.
Plus, their optional wellness plan covers things like routine vet trips, grooming and training costs, if you want to give your pet the all-star treatment while you protect your bank account.