Adviser to the President & Senior Adviser (Ivanka Trump, Jared Kushner) Salary: $0
Former president Trump's daughter, Ivanka, and her husband Jared Kushner, chose to forgo a salary when they joined the White House office.
Trump's supporters praised him for keeping the list of White House employees exceedingly trim, saving taxpayers millions of dollars over the course of four years. That said, Ivanka and Jared didn't exactly need a salary, as estimates of their combined net worth range from $800 million to over $1 billion.
Valerie Jarrett, who held the position of senior adviser during Barack Obama's presidency, earned a considerably more robust $176,461.
Very few people can afford to give up their whole salary, but if you can afford to put even $5 aside, you can start investing in companies like Google or Tesla and start growing your wealth.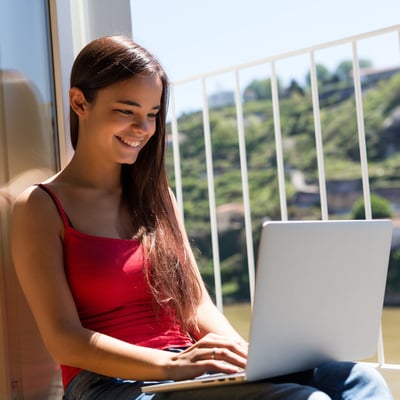 ZipRecruiter helps you secure the job of your dreams faster than ever. Speed up your job search today.
Get Started
West Wing Receptionist (Kathleen M. Porter) Salary: $53,000
A White House receptionist's duties aren't that different from those of any other receptionist. They greet people entering the building and direct them to where they need to be. The West Wing of the White House houses the Oval Office and offices for several staff members.
A Linkedin page for Kathleen Porter says she started off as an intern in the Office of the Senior Counselor before becoming the West Wing Receptionist, or ROTUS, in 2019.
Porter's predecessor, Leah Katz-Hernandez, made headlines during the Obama years as the first deaf person to fill the position of West Wing Receptionist.
Senior Videographer (Samuel Brown) Salary: $80,000
There's always something going on at the White House, whether it's an important state dinner, a visit from a triumphant sports team or the annual turkey pardon. It's the videographer's job to capture these important events on camera.
The position was officially introduced during Barack Obama's presidency. The first person to hold the position was Arun Chaudhary, who later served as creative director in Sen. Bernie Sanders' presidential campaign.
The White House had two videographers on staff during Trump's presidency — Samuel Brown, the senior videographer, and Nathaniel Scott, who earned $72,700.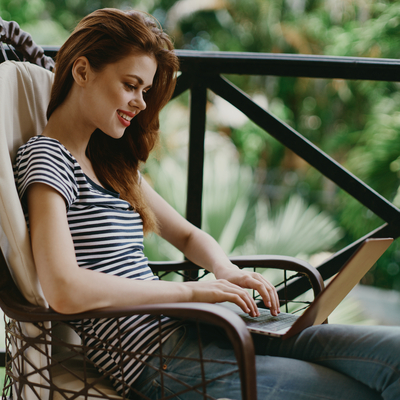 No matter where you are in your career, FlexJobs has you covered. Find the best remote, work-from-home jobs.
Get Started
Director of Stenography (Dominique Dansky Bari) Salary: $98,900
The director of stenography oversees other stenographers, ensuring public addresses are transcribed and preserved for the historical record.
Stenographers regularly appear in courtrooms and during other legal proceedings. They're required to type many words per minute with great accuracy; to that end, they use stenograph machines that have specialized keyboards with fewer keys than usual.
A Linkedin page for Dominique Dansky Bari says she previously worked as a deputy director of stenography under Peggy Suntum, who held the role for more than 30 years. Suntum was paid $115,000 during Obama's time in office.
Plenty of obscure, high-paying jobs are out there, if you know where to look. Some advanced job boards use AI technology to match your skills to jobs you may never have heard of.
Special Assistant to the President and Director of White House Travel Office (Bethany Pritchard) Salary: $106,000
The director of the travel office plans and coordinates presidential trips outside the White House grounds, dealing with travel costs, hotel and venue bookings and managing staff movements. The position can involve managing travel and lodging for the press as well, so that reporters and TV camera crews can keep up with all of the vital presidential events.
The travel office was the subject of scandal during the mid-1990s, as the Clinton administration was accused of firing several employees in order to appoint friends instead. Bill and Hillary Clinton were eventually exonerated of wrongdoing.
Bethany Pritchard actually earned quite a bit more than her predecessor, Ashley Tate-Gilmore, who earned $75,500 as of 2014.
Special Assistant to the President and Director of White House Visitors Office (Dana Hurtik) Salary: $106,000
This director helps make the rather imposing presidential residence a more inviting place by hosting major events and leading White House tours for visitors. The office also maintains a facility where the public can get information about the White House.
Ellie Schafer, who previously held the position during Obama's presidency, helped plan the annual Easter Egg Roll and Pope Francis' visit to the White House in 2015. When Schafer hosted the Easter event, she needed to prepare for around 37,000 guests.
Dana Hurtik held the position during Trump's tenure.
Chief Calligrapher (Lee Ann Clark) Salary: $109,200
The chief calligrapher oversees the rest of the calligraphers, who design documents like special announcements, place cards, invitations and even signs for the White House vegetable garden.
The holiday season involves the most work — in fact, in 2013, the calligraphy team hand-addressed 10,000 envelopes, the Washington Post reports.
However, these days they do much of their work digitally. The calligraphers are expected to have a diverse range of skills including laying out typeset, illustration and graphic design.
In total, the three White House calligraphers listed on the most recent official salary list earn close to $300,000.
Special Assistant to the President and Speechwriter (Brittany Baldwin, Theodore Royer) Salary: $135,000
People often forget about the wordsmiths behind the speeches and addresses that go down in history. It's a challenging craft.
"You're trying to balance what the president would want to say with what people are looking to hear. But you need to strike the right balance, because if it's all what people want to hear, that's not true to who he is," former Director of Speechwriting Jon Favreau (no, not the Hollywood star) told NPR.
The Wall Street Journal once claimed Trump's former chief strategist Steve Bannon and senior adviser Stephen Miller penned his inaugural address, although presidential aides insisted Trump had written it himself.
Brittany Baldwin and Theodore Royer, the official speechwriters for Trump, earned $135,000 each.
Ethics Counsel (Monica Ashar) Salary: $147,458
The ethics counsel offers advice and counseling on conflicts of interest and public disclosures. Trump campaigned on a promise to "drain the swamp" in Washington but was accused of thousands of conflicts of interest during his presidency.
That includes the hosting of official events at Trump properties, like the "Southern White House" at Mar-a-Lago. The former president defended his choices of venue by pointing to how much more comfortable Trump properties are.
Monica Ashar, who held the position of ethics counsel under Trump, has worked with the U.S. Office of Government Ethics for over eight years.
Deputy Assistant to the President and Deputy Director of Communications (Julia A. Hahn) Salary: $158,000
The deputy director of communications helps with rapid response and communication efforts, particularly when dealing with the media.
By contrast to the press secretary, who handles news conferences and press gaggles, the communications director and their deputy oversee the big picture of the administration's messaging.
Julia Hahn, former director of rapid response and surrogate operations for the White House, took over as deputy director in 2020.
She worked under Alyssa Farah, who served as director of communications, overseeing the communications team until her resignation in December 2020. Farah was one of the top earners at the White House with a salary of $183,000.
Whether you're making a middling salary or serious money, it's equally important to get your retirement plan underway early. Time is just as critical as the amount you can save.
Deputy Assistant and Executive Assistant to the President (Molly Michael) Salary: $158,000
The executive assistant to the president acts as his personal secretary, just outside the Oval Office.
The cost of this service has gone up considerably in recent years. Although Molly Michael earned $158,000, Trump's previous executive assistant Madeleine Westerhout earned $130,000, and Obama's executive assistant Anita Decker Breckenridge earned $95,000.
Westerhout wrote in her book Off the Record that she was involved in arranging the president's calls, managing his schedule and even occasionally helping him write his tweets. "Someone once told me, 'You're a traffic cop at the most important intersection in the world,'" she wrote.
Michael is rumored to remain in Trump's employ, along with a few other presidential aides, after he left the White House.
Deputy Director of the National Economic Council (Francis J. Brooke, Jr.) Salary: $158,000
The National Economic Council (NEC) was created in the mid-1990s to advise the president on U.S. and global economic policy and help carry out his agenda.
Francis J. Brooke, Jr., previously served as energy aide and economic adviser to former vice president Mike Pence before working under director Larry Kudlow for the NEC during the Trump administration.
Before being appointed as deputy director, Brooke helped develop policies around infrastructure projects such as pipelines and highways and was involved with legislation that lifted the ban on U.S. crude oil exports, says Bloomberg.
Social Secretary (last held by Rickie Niceta) Salary: $168,000
The White House social secretary plays an integral role in the First Lady's East Wing staff, overseeing a variety of events, from state visits and congressional galas to Easter and Halloween.
"The White House social secretary is responsible for every event that takes place within the grounds of the White House, with the exception of the Oval Office and the press room," Lea Berman, who held the position under George W. Bush, tells NPR.
"So it's hundreds of events each year, and it's everything from a two-person lunch in the family residence to a state arrival ceremony, which can be ... 8,000 people."
Anna Cristina "Rickie" Niceta served as social secretary from 2017 until early 2021, when she resigned in the wake of the U.S. Capitol siege.
Director of White House Information Technology (Roger L. Stone) Salary: $168,000
The Obama administration added this position following the formation of the elite U.S. Digital Service team in 2014. The IT director's responsibilities include running and optimizing the info systems provided to the president and vice president.
"High-quality, efficient, interoperable and safe information systems and information resources are required in order for the president to discharge the duties of his office," the White House stated at the time.
Roger Stone worked for the Federal Emergency Management Agency before taking over the White House position.
Prior to Stone's tenure, David Recordon was the White House's first IT director, and he will return as part of the Biden administration.
Press Secretary (Kayleigh McEnany) Salary: $183,000
This spokesperson for the president is responsible for public relations and holds regular briefings with the White House press corps. At least, that's how things usually work.
Trump's administration went through four press secretaries, starting with the often combative Sean Spicer. Less than a year later, Sarah Huckabee Sanders took over and canceled the traditional daily press briefing. Her successor Stephanie Grisham notably did not hold a single press briefing during her nine months in the position.
Kayleigh McEnany previously worked on Fox News and CNN before joining the Trump administration in 2020.
Assistant to the President and Director of Presidential Personnel (John D. McEntee II) Salary: $183,000
The director of presidential personnel is normally a human-resources worker in charge of hiring and staffing changes.
However, John McEntee's duties may have also included keeping a lookout for disloyal employees, unnamed White House officials told CNN, The Washington Post and other media outlets. Several officials were fired, reassigned or resigned following the investigation that led to Trump's impeachment.
McEntee was initially hired as a body man — that is, a personal assistant — to President Trump in 2016 before being fired in 2018 and then rehired as personnel head in 2020.
If you've recently lost your job, make sure to find cheap health insurance as soon as possible. It could take some time to find your next gig with benefits.
Assistant to the President and National Security Adviser (Robert C. O'Brien) Salary: $183,000
As the name suggests, this official's main job is to advise the president on national security issues, though they also help plan foreign travel and prepare the president for calls and meetings with world leaders.
The national security adviser works very closely with the president, offering a range of options on the big issues. At the same time, they need to be careful not to step on the toes of the secretaries of defense and state.
Lawyer Robert C. O'Brien was the fourth and final person to hold the position during Trump's time in office.
Counsel to the President (Pat Cipollone) Salary: $183,000
The Office of Counsel to the President offers advice on legal issues, ethical quandaries and financial disclosures and handles presidential pardons and lawsuits against the commander in chief.
Attorney Pat Cipollone served as counsel to Trump and led his defense during his impeachment trial.
Former White House counsel Robert Bauer and Kathryn Ruemmler, who served under Obama, dealt with lawsuits challenging Obama's citizenship, contraception coverage and the legality of military action in Libya.
The Office of Counsel to the President differs from the Justice Department's Office of Legal Counsel by considering political and policy matters as well, as opposed to strict legal advice.
Assistant to the President and Senior Counselor (last held by Kellyanne Conway) Salary: $183,000
The president's counselor basically acts as another adviser; however, the demands of this role can vary depending on the president's needs.
After Trump's election, his transition team announced campaign manager Kellyanne Conway would "continue her role as a close advisor to the president and will work with senior leadership to effectively message and execute the administration's legislative priorities and actions."
Conway was one of Trump's longest-serving senior advisers before she stepped down from the role in August 2020. Derek Lyons and Hope Hicks, who served as counselors beside Conway, also earned the same salary.
Director of the National Economic Council (Larry Kudlow) Salary: $183,000
This director advises the president on national and global economic policies and is supported by policy officials to help meet and implement the president's policy goals.
According to the White House official page, the NEC has four key functions:
to coordinate policymaking for domestic and international economic issues.
to give economic policy advice to the President.
to ensure that policy decisions are consistent with the president's economic goals.
to monitor implementation of the president's economic policy agenda.
Financial analyst Larry Kudlow, who previously worked at the New York Federal Reserve and hosted multiple financial news shows on CNBC, was appointed as Director of the National Economic Council in 2018.
Chief of Staff to the First Lady (last held by Stephanie Grisham) Salary: $183,000
The Chief of Staff to the First Lady oversees the rest of the staff in the Office of the First Lady, which coordinates events and communications.
The East Wing of the White House had a dozen staffers in 2019, Forbes reported — half as many as during the Obama administration. The remaining staffers held positions such as social secretary, communications coordinator and director of policy.
The role of Chief of Staff was last held by Stephanie Grisham, who resigned following the violence in the U.S. Capitol. Before serving as Chief of Staff, Grisham served as press secretary and communications director.
Assistant to the President for Trade and Manufacturing Policy (Peter Navarro) Salary: $183,000
This is a new one. Trump established the Office of Trade and Manufacturing Policy to advise him on trade policies and strategies and to serve as a liaison between the White House and the Department of Commerce.
Navarro first headed the White House National Trade Council, which formed in January 2017 — before Trump dissolved it into the Office of Trade and Manufacturing Policy a few months later.
Navarro also served as policy coordinator for the Defense Production Act after the president invoked the law during the COVID-19 pandemic. The law was originally passed in 1950 in response to production needs during the Korean War.
Chief of Staff (Mark Meadows) Salary: $183,000
Of the president's many, many aides, the chief of staff is chief among them. There's actually no legal requirement that someone fill this position, but almost every president going back decades has felt the need for one.
The chief of staff oversees White House staff and communications, manages the president's schedule and acts as "gatekeeper," deciding who is allowed to meet with the big man.
Mark Meadows, who was appointed to the role in 2020, served as Trump's fourth chief of staff. Following his departure from the White House, Politico reported that Meadows might seek a job at the Trump Organization, citing two unnamed sources.
Vice President (Mike Pence) Salary: $235,100
A close confidant of the commander in chief, the vice president acts as a governing partner and key representative in all matters of state. They also sometimes preside over the Senate on ceremonial occasions or for tie-breaking votes.
The vice president also takes over if the president becomes incapacitated or dies while in office.
Former vice president Mike Pence got a minor 1.9% pay raise in 2020, the same allotted for all federal workers. If the freeze on his salary had been lifted completely, the pay for this position would have increased to $243,500.
If you can't expect a decent pay bump anytime soon, it might be time to look into a side gig. Today's online marketplaces make it easy to find buyers for your hobbies and skills, whether it's writing, drawing or even voice acting.
President (Donald Trump) Salary: $400,000
The POTUS earns an annual salary of $400,000. However, the very wealthy Trump stuck to his campaign promise and donated almost all of it — he kept $1 each year — to various government agencies while in office.
Federal regulations typically restrict government agencies from accepting donations unless approved by Congress. Still, previous White House spokesman Judd Deere told USA Today that "all of the federal agencies to which Trump has donated have received the money."
President Joe Biden assumed office on Jan. 20, 2021 and will earn the same $400,000 salary.
Sponsored
Apply for your dream job in one click
Looking for a new job can be a time consuming process.
Rated the #1 job search site, ZipRecruiter helps you secure the job you've always wanted faster than ever. With its one-click apply feature and AI-driven smart matching technology, ZipRecruiter makes the process easy. Employers can even invite you to apply for their jobs.
Speed up your job search and check out ZipRecruiter today.