22. Williams-Sonoma Glassdoor rating: 2.9
Industry: Home furniture and housewares
Williams-Sonoma, which also owns the Pottery Barn and West Elm brands, is best known for unnecessarily luxe kitchen accessories like brass hammered mugs and marble salt and pepper shakers.
Low pay is a common complaint — Glassdoor says sales associates earn $11 an hour on average — so a generous 40% discount is the only reason workers can afford some of the products they sell. General managers fare much better at around $73,000 a year.
Half its workforce approves of company CEO Laura Alber, but only 38% have a positive business outlook. One former employee says the "limited growth opportunities" don't make up for the difficult working conditions, and people regularly get burned out and leave.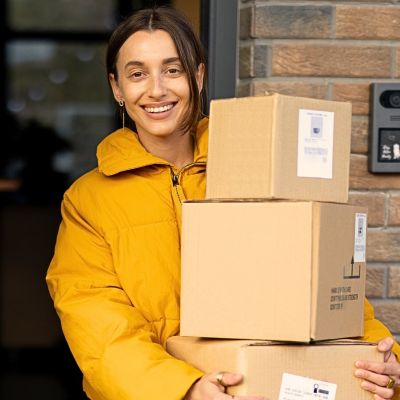 Capital One Shopping's browser add-on automatically applies coupon codes as you shop online. It's absolutely free – plus it takes only two clicks to install. Add the Capital One Shopping browser extension today and start earning discounts of up to 50% on the things you already buy.
Install for Free
21. Sedgwick Claims Management Services Glassdoor rating: 2.9
Industry: Insurance agencies and brokerages
Many employees are frustrated with the long hours and heavy workload at Sedgwick, which brands itself a "leading global provider" of insurance claims management.
About 60% of employees approve of company CEO Mike Arbour. While some recommend working at Sedgwick for the solid pay and benefits, others say the company makes life too difficult to enjoy them.
"You get a good amount of paid time off," one employee writes, but "it is hard to actually get to use the paid time off due to the workload." Senior management and work-life balance received the harshest criticism.
20. Signet Jewelers Glassdoor rating: 2.9
Industry: Retail
Signet Jewelers is the largest retailer of diamond jewelry on the planet, owning iconic brands such as Peoples, Zales, Ernest Jones and Kay Jewellers.
Staff say the big discount on sparkly trinkets only goes so far when wages and commission don't pay the bills. Glassdoor says a sales associate only makes about $12 to $13 an hour, even with commission, though a store manager can earn around $64,000 a year.
Workload is also a common concern. One reviewer, who self-identifies as a general manager, says Signet is "no place to build a career if you want ... a life outside of work."
That said, the company received few complaints for inclusion and diversity; Signet was included in the 2020 Bloomberg Gender-Equality Index for the second year in a row.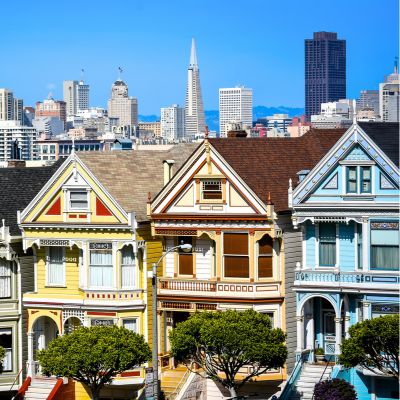 Believe it or not, you don't need millions, or even hundreds of thousands to invest in real estate. Arrived is an online platform where you can invest in shares of rental homes and vacation rentals without the headaches of being a landlord.
Learn More
19. Rent-a-Center Glassdoor rating: 2.9
Industry: Consumer product rental
This rent-to-own furniture and electronics company isn't just unpopular with employees.
RAC has faced lawsuits from customers, shareholders and even the states of Washington and California for a range of allegations, including harassing debtors and damaging their credit scores. Rent-a-Center has settled several of these lawsuits while maintaining it has acted legally and ethically, though it has agreed to improve its business practices.
Workers have different concerns. Only 36% have a positive business outlook for Rent-a-Center, and many complain of long hours and strenuous lifting.
However, over half of employees approve of CEO Mitch Fadel, and some say the pay is decent with good benefits. The company offers a 401(k) with a 50% match and a free Employee Assistance Program to help with various life troubles.
18. Steak 'n Shake Glassdoor rating: 2.9
Industry: Casual restaurants
This fast-food-meets-casual-dining chain has been in business for over 80 years, but employees say they could only recommend working there for a few months as a starting job.
Plenty of locations are open 24 hours, and the endless trickle of customers can be exhausting. Workers add that scheduling is inconsistent, and your shift can change with little notice. Food and phone discounts can be a plus, though.
Since Steak 'n Shake also offers sit-down dining, servers do collect tips. However, Glassdoor reports that the typical server has a base pay of just $4 per hour and can only expect the same amount in tips.
"Food is cheap here. Low cost -> low tips," explains one reviewer. "People don't see it as a real sit-down restaurant, so they might not tip at all."
A restaurant manager could make around $45,000 a year, including bonuses and other compensation, and the health benefits are reportedly quite good. That said, Steak 'n Shake has shuttered dozens of stores during the pandemic, and sales have been declining for a few years. Only 28% of employees have a positive business outlook.
17. Gannett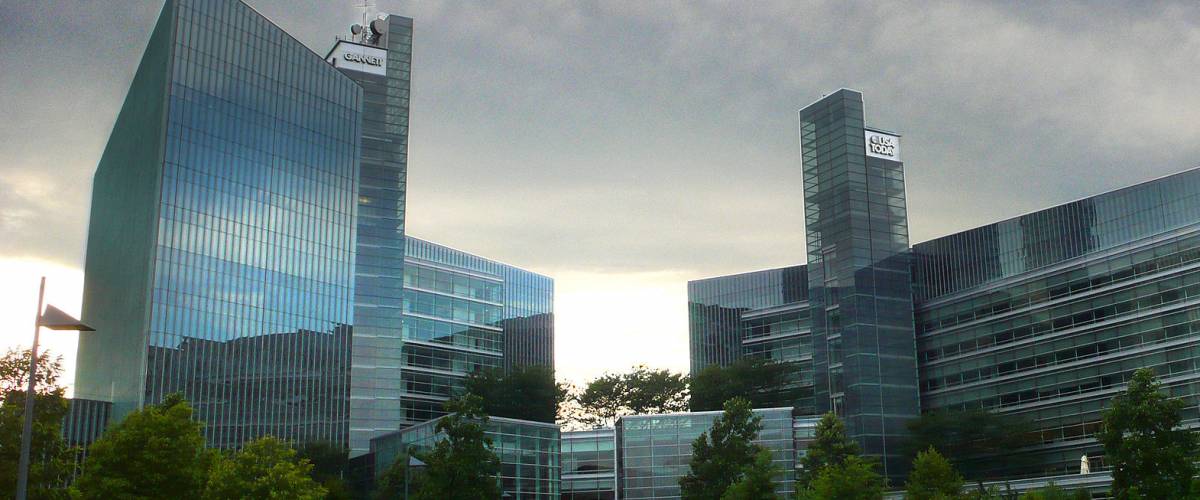 Glassdoor rating: 2.9
Industry: Publishing
Gannett, the owner of popular publications including USA Today, boasts that it's the largest local newspaper company in the U.S.. However, employees aren't keen to work for a giant they see on the decline.
Only 38% of employees would be willing to recommend the company to a friend, and only 26% have a positive business outlook.
One reviewer, who identifies as a former district sales manager, says their position "gradually deteriorated over the years as newspaper circulation shifted online. It's a zero sum game."
Although Gannett reported a 25% increase in digital subscriptions after merging with a rival media company in late 2019, its revenue actually fell almost 10%.
Yet Gannett argues there's "never been a better time" to work at the organization, and employees have the opportunity to learn from other experts and "quickly level up" in their career.
16. Intertek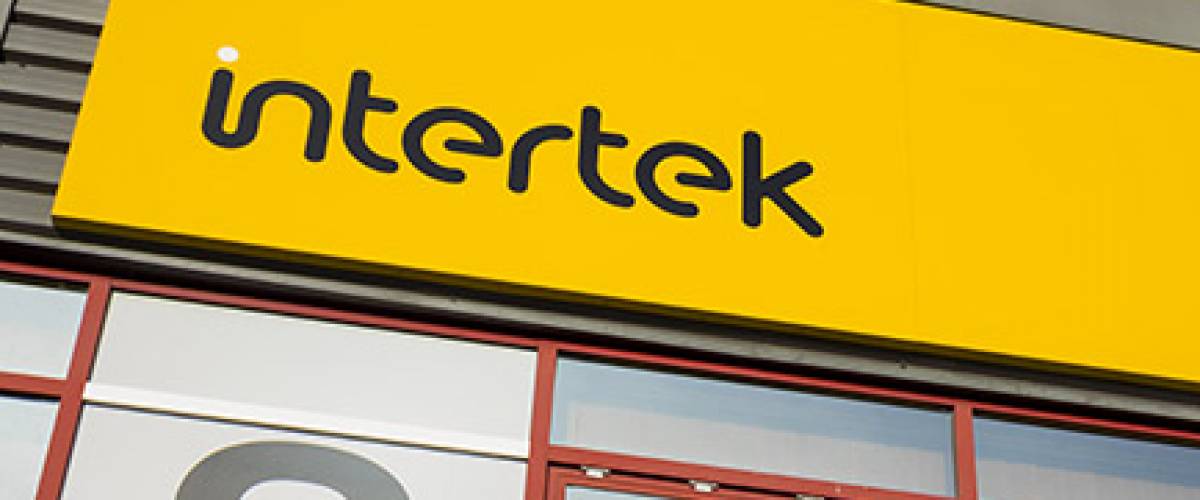 Glassdoor rating: 2.9
Industry: Research and development
This British product testing and certification company has locations all over the world, including the U.S. and Canada, but workers say better opportunities can be found elsewhere.
"Intertek pays below market for their employees," one former employee says. "The only way to get a pay increase is to look outside the company."
The salary for a project engineer at Intertek is around $72,000 per year, Glassdoor reports, while the same job pays $10,000 more at competitor UL.
Only 36% of employees would recommend Intertek to a friend — it rates especially poorly for company culture and senior management — compared to 78% of employees at UL.
On its website, Intertek says it offers a salary and benefit package "competitively placed within the local market," including a 401(k) with company match and tuition reimbursement.
15. GameStop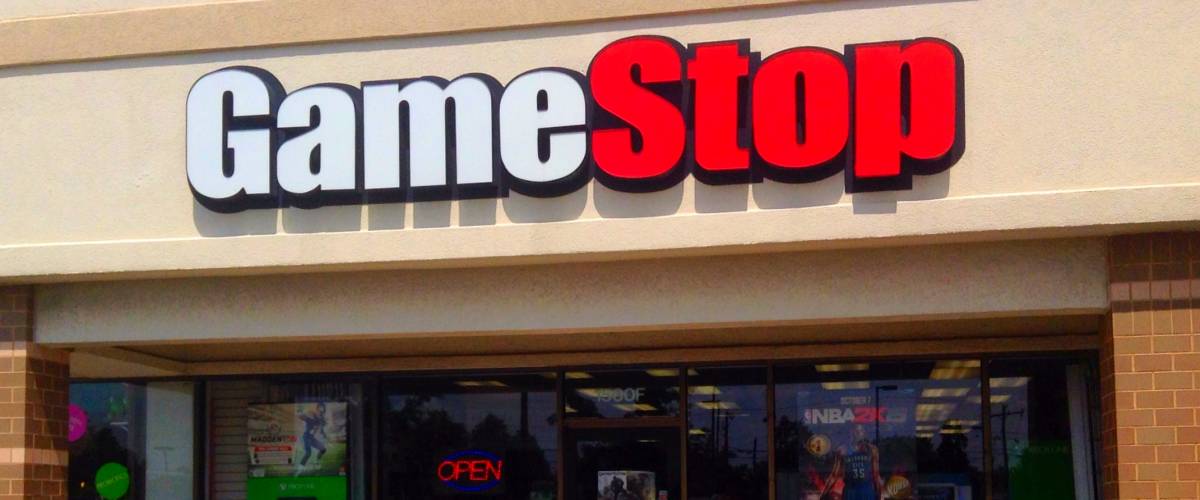 Glassdoor rating: 2.9
Industry: Game and hobby stores
Even the occasional free video game isn't enough to put a smile on workers' faces at this electronics retailer. Only 17% of employees have a positive business outlook at GameStop, thanks to declining sales of physical video games, and only 35% would recommend it to a friend.
GameStop recently announced that it would close 400 to 450 stores globally by the end of 2020, with more closures expected in 2021.
The company raised eyebrows in March when it briefly tried to remain open during the pandemic as an "essential" service — it sells mice and keyboards — and told employees to hand a memo explaining as much to authorities trying to shut them down.
Many former staff members also write that the hours are few and the pay is low. Sales associates on Glassdoor report an average base pay of $9 an hour.
For its part, GameStop says it has always followed the law and that, as an employer, it "respects and cultivates the unique value of every person."
14. Suncor Energy U.S.A.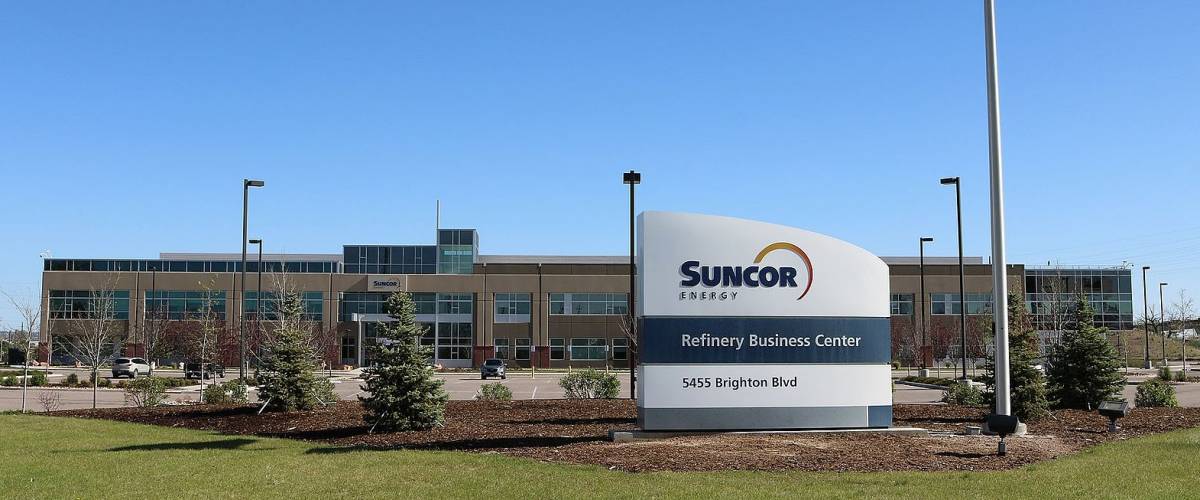 Glassdoor rating: 2.9
Industry: Energy
Only a miniscule 4% of employees would recommend this subsidiary of the Canadian energy corporation, which operates in Colorado, Wyoming, New Jersey and elsewhere in the U.S.
While most employees agree that the salary and benefits are good, one self-identified equipment mechanic says the company has "poor management, poor planning, [a] hazardous environment and [is] under equipped to maintain equipment."
It also ranks poorly on Glassdoor for work-life balance and employment opportunities.
Suncor admits on its corporate website that its safety performance in 2019 was "unfavourable," after a contractor died in Fort Hills, Canada, but adds that it has since greatly expanded its safety and wellness programs.
13. ResCare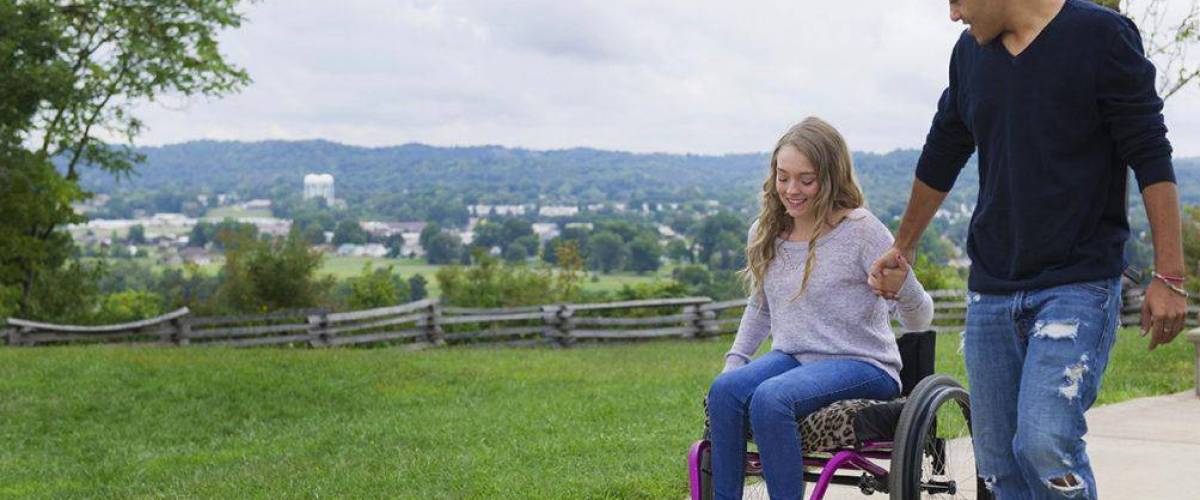 Glassdoor rating: 2.8
Industry: Care services
ResCare, which recently rebranded to BrightSpring Health Services, is one of the largest companies that provides support to seniors and people with developmental and mental disabilities.
No one aspect of the company sticks out as especially egregious, as employees give ResCare middling marks across the board. About 45% would recommend ResCare to a friend, but only 36% have a positive business outlook.
While some appreciate the flexible hours and the ability to make a meaningful difference in people's lives, many former employees argue the salary is woefully insufficient for the difficulty of the work involved.
A frontline "direct care professional," who helps people with their daily living skills, makes an average base pay of just $10 per hour, Glassdoor reports, while a residential manager at ResCare earns $14 an hour.
12. Dyson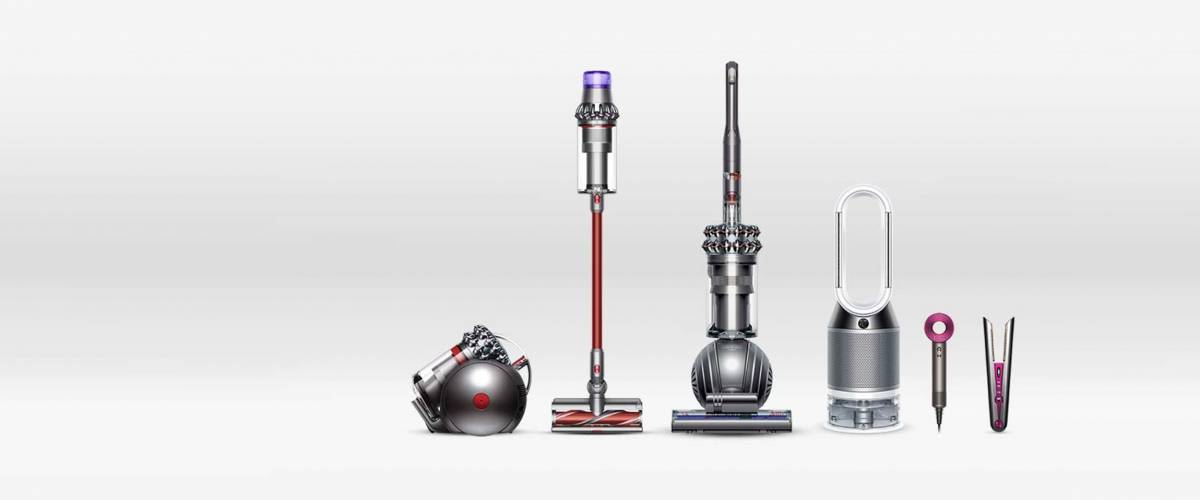 Glassdoor rating: 2.8
Industry: Electronic manufacturing
This British company manufactures sleek household appliances like vacuum cleaners and air purifiers and even had plans to mass market an electric car at one point.
While 42% of employees would recommend Dyson to a friend, only 19% approve of company CEO Roland Krueger, who was recently appointed in spring 2020. His predecessor, Jim Rowan, led the company from 2017.
Many employees on Glassdoor criticize the company's chaotic management, with one account manager pointing out that "new leadership every few years ... equates to a restructure."
Dyson, however, seems to take that as a point of pride. The company says on its website that "the ever present theme at Dyson" is "continually transforming ourselves, while always keeping alive [a] spirit of relentless improvement and obsessive perfectionism."
11. CompuCom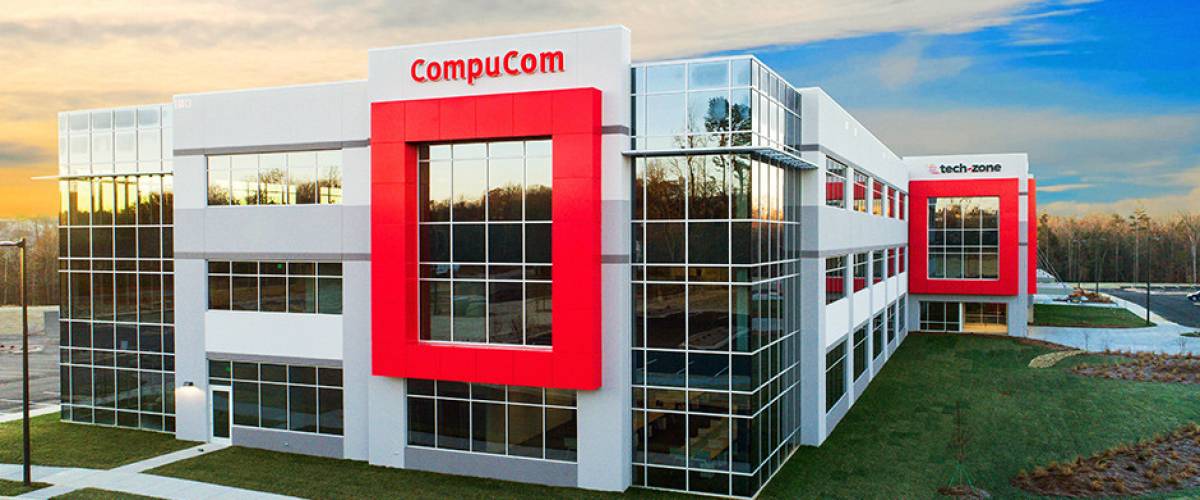 Glassdoor rating: 2.8
Industry: IT services
One would think CompuCom, which provides services and technology to businesses in the digital workplace, would have gained even more prominence this year as many companies shifted to remote work.
Nevertheless, just 28% of reviewers on Glassdoor have a positive outlook for the business.
Many reviews do praise the good work environment at CompuCom. About 42% of employees would recommend the company to a friend, and over half approve of CEO Mick Slattery.
However, a number of veteran employees complain of low pay and "little to no mobility," saying they receive no raises, bonuses or promotions despite years of service.
The company itself disputes that reputation, saying on its jobs page that its ideal candidate "looks to grow in the role that they are hired for" but has "a desire to advance into new career opportunities within CompuCom."
10. Dollar General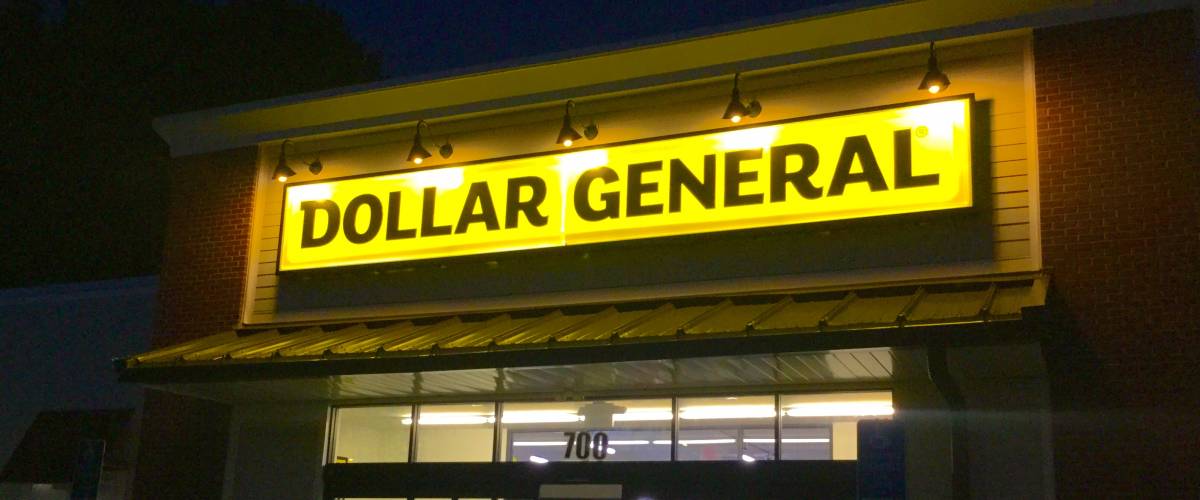 Glassdoor rating: 2.8
Industry: Retail
This dollar store chain, which has more than 17,000 locations in the U.S., focuses on providing great value for its customers — but its workforce feels left out.
Work-life balance is the most common complaint, with staff saying the long hours are not balanced by decent pay.
"Pay starts at minimum wage; not enough available overtime," says one reviewer who identifies as a sales associate. Glassdoor says a typical sales associate earns around $22,000 a year, while a store manager could make $47,000.
Just 37% of employees would recommend Dollar General to a friend, although some say it can be a good entry-level job. On its website, the company says it offers rewarding leadership opportunities, competitive pay and benefits.
9. Family Dollar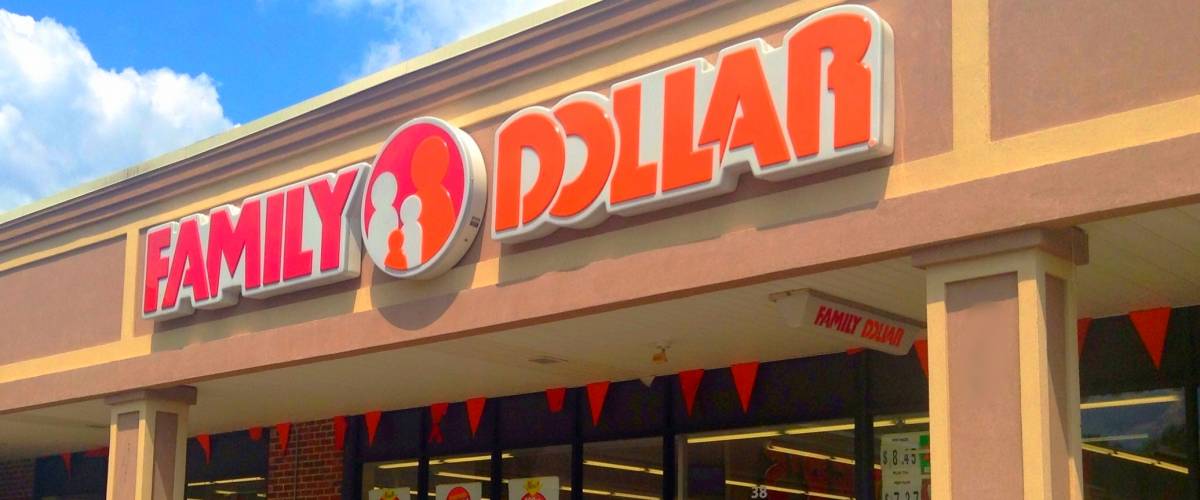 Glassdoor rating: 2.8
Industry: Retail
Dollar General rival Family Dollar is another billion-dollar discount store chain in the U.S. and shares many of the same problems.
While the "no frills" environment may appeal to its customer base, employees feel the work-life balance is poor and only 36% would recommend it to a friend.
And it's not just floor workers feeling stretched. One self-identified store manager says there's "not enough staff" and "too many hours for only so many employees."
The salary is about the same as Dollar General — which is to say, "unmentionable."
On its website, Family Dollar says it "offers long-term rewarding careers to those who are looking to broaden their retail experience" and outlines a series of options for employees, such as disability insurance and an employee stock purchase plan.
8. OfficeMax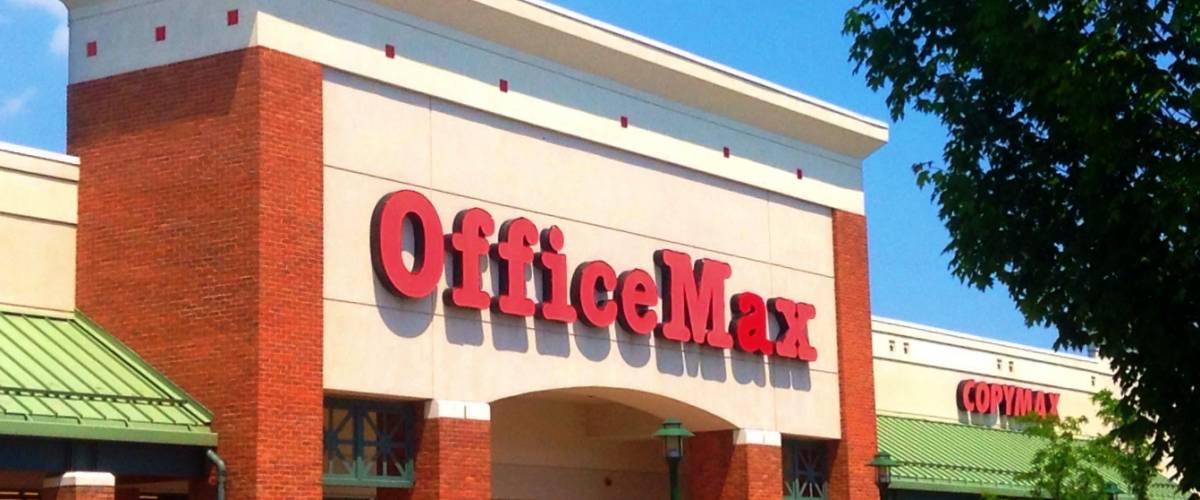 Glassdoor rating: 2.8
Industry: Office supply stores
This office supplies retailer is part of The ODP Corporation, which also owns Office Depot, Grand & Toy and another dishonorable mention on this list, CompuCom.
The 2013 merger that brought OfficeMax and Office Depot under one roof hasn't gone smoothly, according to some employees. One quipped that the new company should be called "Office Politics."
A former staff member posted in 2017 that "it has almost been five years and the company is still recovering and trying to gain momentum." Another said in 2018 that the office supply rivals had "two very different philosophies."
Perhaps as a result, only 36% of reviewers would recommend OfficeMax to a friend, and just 10% have a positive business outlook. Those who do enjoy their job cite a flexible and positive environment, with a decent work-life balance for retail.
7. Conifer Health Solutions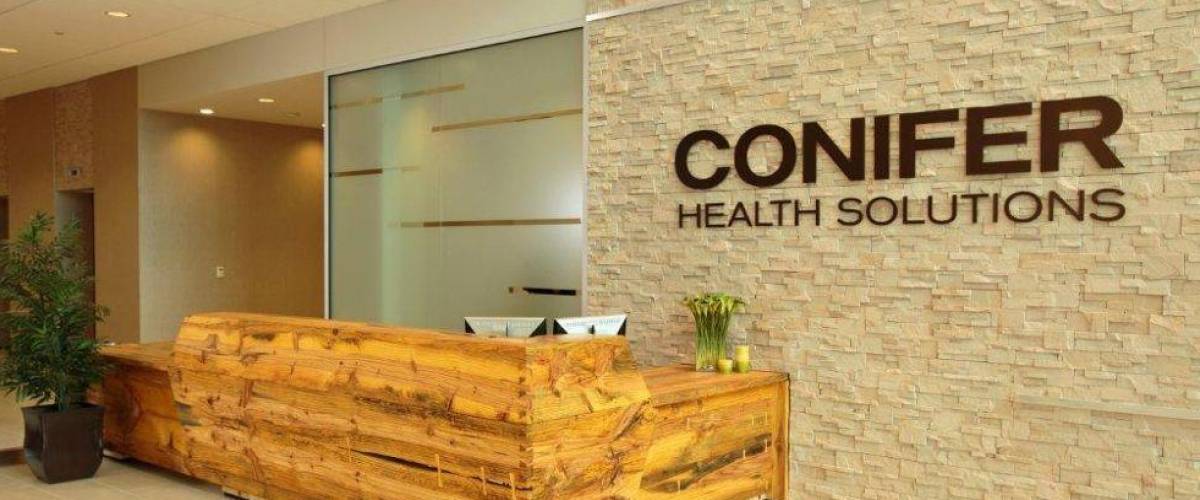 Glassdoor rating: 2.8
Industry: Health care
Conifer Health Solutions says its goal is to strengthen the "financial and clinical performance" of health care institutions by improving quality and lowering costs.
Though the company strives to improve the processes of others, many of Conifer's employees stress poor management and a lack of communication in their reviews.
"There is constant turnover because of the atmosphere and the low pay," writes one former employee, who calls the company's policies "insanely strict."
Roughly 36% of employees would recommend the company to a friend, and just 27% have a positive business outlook.
The typical base salary for a patient access representative — an entry-level clerical position — is $15 an hour, but some employees say the benefits aren't bad. On its website, Conifer says workers get access to paid holidays and time off, flexible spending accounts and retirement savings options.
6. Regus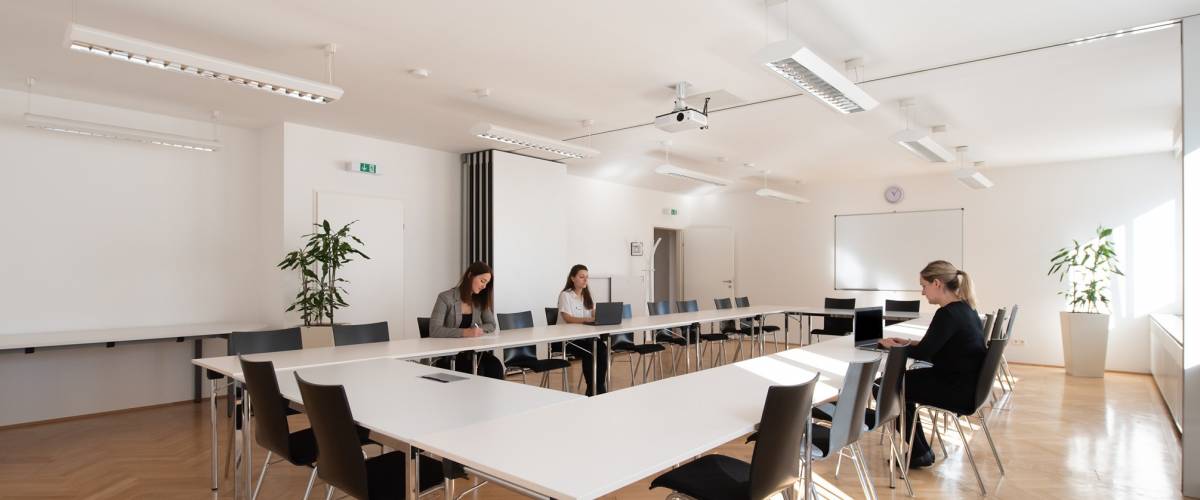 Glassdoor rating: 2.8
Industry: Advertising and marketing
Regus, a leading workspace provider, has more than 3,000 locations globally — at least, for now.
Dozens of locations have filed for bankruptcy this year, potentially seeking to have their rents dismissed, as the coronavirus pandemic has devastated the co-working concept across the U.S..
Only 28% of employees have a positive business outlook, and 34% would recommend it to a friend. Poor management is a common complaint, with workers saying their bosses are disorganized and unhelpful.
One former employee was more forgiving, writing back in April that "the company is growing, and implementing new technologies. Any changes, especially at a global level, may take time and can be frustrating for some employees, but that's the way it is with most."
5. CSX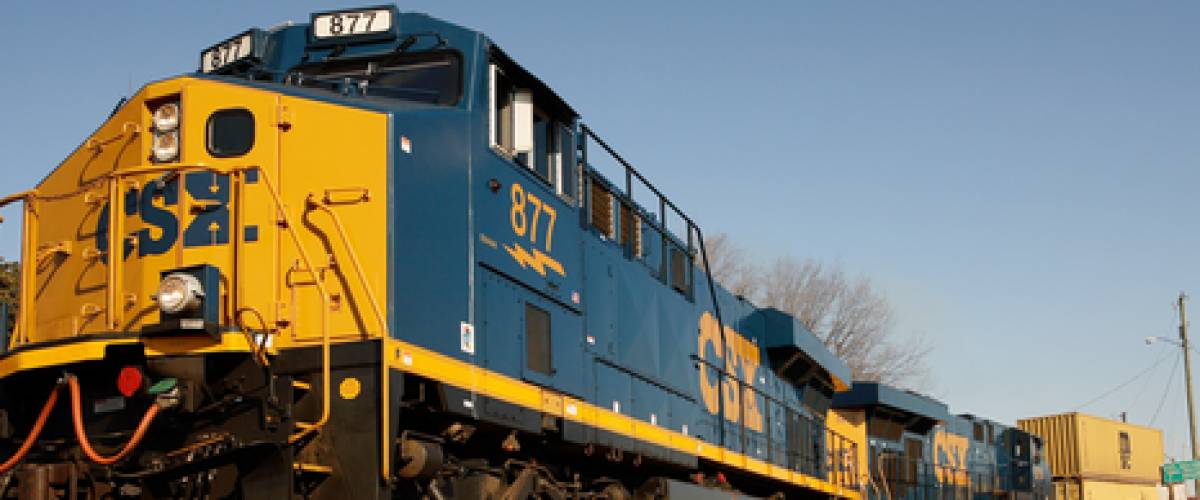 Glassdoor rating: 2.7
Industry: Rail
Rail transportation supplier CSX operates throughout the eastern United States and central Canada. Its mission is to be the "best run railroad in North America," but many of its employees would argue it has miles to go.
Working for a transportation network can be a tough job in general; one self-identified signal technician notes that "you must travel and may not be close to home." But on top of those expected hardships, many employees complain of long hours filled with too much hard work.
Senior management and workplace culture also received very poor ratings.
About a third of reviewers would recommend CSX to a friend, but just one in 10 approve of CEO Jim Foote, who recently furloughed dozens of employees to keep costs low amid an unexpected dip in the business.
"When all of a sudden the bottom dropped out ... we took the headcount again down, and you'll see that again," Foote said in June, according to Supply Chain Dive.
4. Frontier Communications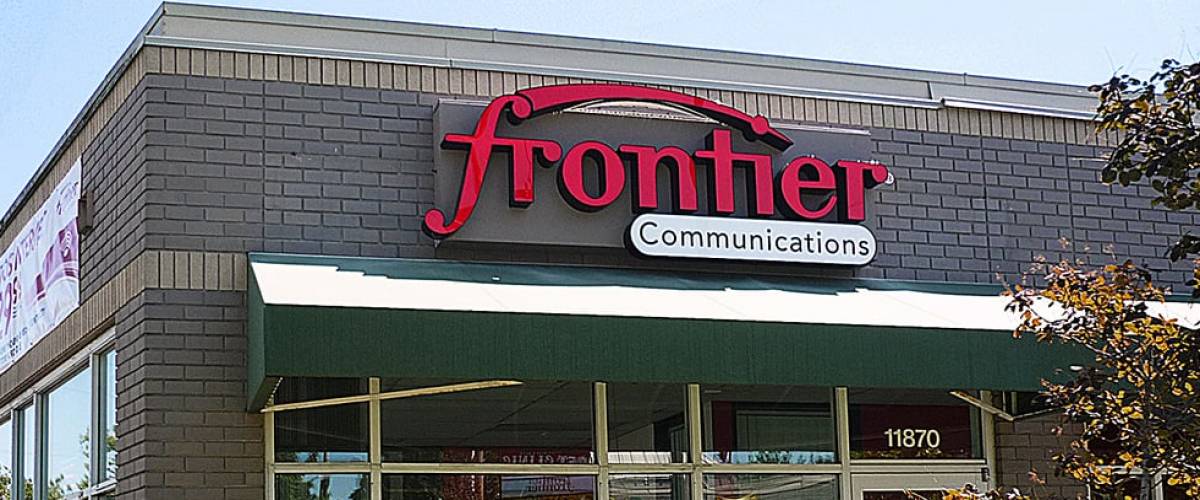 Glassdoor rating: 2.6
Industry: Telecommunications
This multibillion-dollar telecommunications provider, which has lost revenue as users seek more advanced and reliable infrastructure, filed for bankruptcy in spring 2020. Workers were infuriated as courts simultaneously signed off on up to $37.8 million in bonuses for executives, The Guardian reports.
"I thought the bonuses were outrageous," employee Dave Weidlich told the newspaper. "Those were some of the same people responsible for the business being in the state it was, and at the very same time they applied to the IRS to defer our pension payments" under the CARES Act.
The Guardian and several other media organizations said Frontier did not respond to requests for comment on the matter.
Perhaps unsurprisingly, senior management and company values are the lowest rated aspects of Frontier on Glassdoor. The controversy is called out in numerous reviews.
Only 25% of employees would refer the company to a friend, and 15% have a positive business outlook.
3. U.S. Security Associates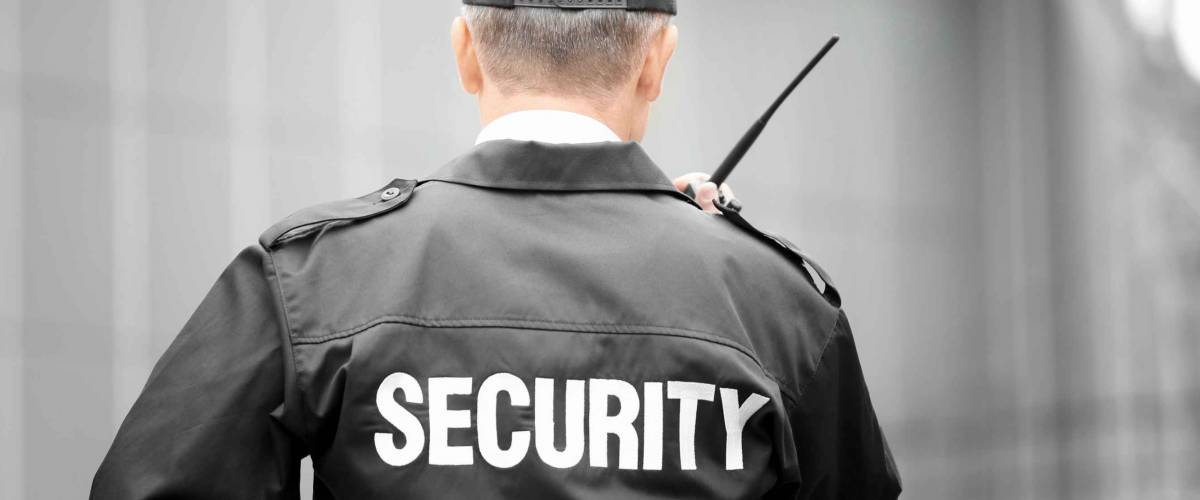 Industry: Security services
Glassdoor rating: 2.5
This security solutions provider is now owned by Allied Universal, but unlike its parent company, it's been awarded a dismal two-and-a-half stars on Glassdoor.
U.S. Security Associates ranks poorly in all categories, from company culture to management, but most reviewers focus on low pay and little opportunity for growth. A typical security officer earns a meager $12 an hour.
"Expect to be called in a lot to cover for other people, because no one wants to be there," writes one reviewer who identifies as a security officer, citing disorganization in almost every aspect of the operation.
On its website, Allied Universal says it prides itself on its "promote from within culture," citing "countless examples" of security professionals rising to senior positions. It also says it offers good benefits and flexible schedules to workers.
A little over a third of employees would recommend U.S. Security Associates to a friend, and just over a quarter have a positive business outlook.
2. Norfolk Southern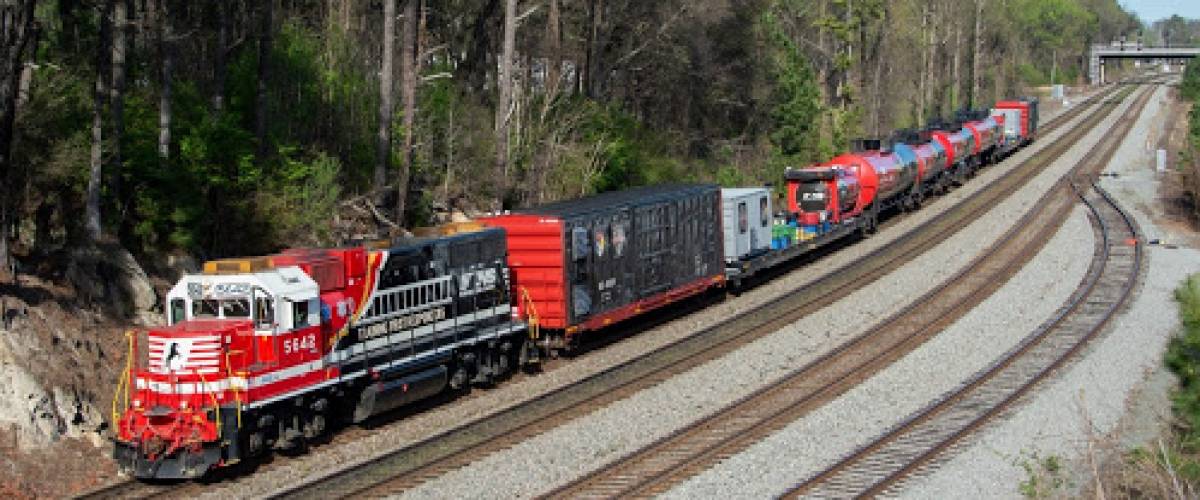 Glassdoor rating: 2.5
Industry: Rail
A year ago, this rail transportation company landed in the top 100 on Forbes' list of the World's Best Employers, but now it's losing love at a blistering pace.
Norfolk Southern once offered many well-paying working-class jobs but recently cut 3,500 positions, The Washington Post reported in early 2020. It joins other railways that are reducing their operations amid a drop in demand for freight.
"Good pay, but comes at a heavy price. The lifestyle is definitely not for everyone," says one reviewer, who identifies as a former freight conductor. Like other rail companies, employees endure long hours and a poor work-life balance.
Only 26% of employees would recommend Norfolk Southern to a friend, and 19% approve of CEO James A. Squires.
On Dec. 14, Vice President of Transportation Patrick Whitehead informed employees of a "companywide initiative to understand how Norfolk Southern can be a better employer." The private video address said an anonymous survey "will help us refine what Norfolk Southern stands for and who we want to be moving forward."
1. Union Pacific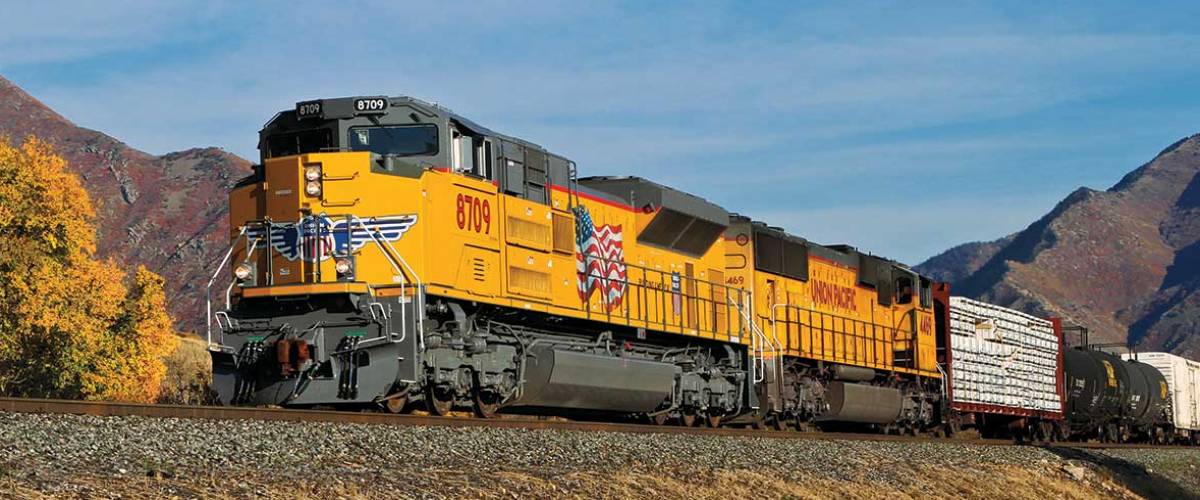 Glassdoor rating: 1.9
Industry: Rail
Founded in 1862 by President Abraham Lincoln, Union Pacific connects two-thirds of the U.S. by train and is the only railroad that serves all six major Mexico gateways.
Despite its pedigree and competitive salaries, the third rail company on this list is also the worst rated on Glassdoor, with less than two stars. Only 12% of employees would recommend it to a friend, and half of that number approves of CEO Lance Fritz.
The work-life imbalance common at rail companies seems to be an issue, but a number of employees also point to a lack of job security. Fritz announced four months of furloughs during the onset of the COVID-19 pandemic, due to unexpected drops in freight volume.
He added that executives would take a 25% pay cut during this time as well, but workers don't seem impressed — senior management received the lowest of the company's extremely low scores.
Sponsored
Kiss Your Credit Card Debt Goodbye
Millions of Americans are struggling to crawl out of debt in the face of record-high interest rates. A personal loan offers lower interest rates and fixed payments, making it a smart choice to consolidate high-interest credit card debt. It helps save money, simplifies payments, and accelerates debt payoff. Credible is a free online service that shows you the best lending options to pay off your credit card debt fast — and save a ton in interest.