15. Denver-Aurora-Lakewood, Colorado Median household income: $85,641
Median home value: $437,800
This Mile High City is flourishing, with high-paying jobs in aerospace, broadcast and telecommunications, health care and wellness, financial services and energy. And since unemployment is typically low here, you shouldn't have much trouble breaking in.
In addition to the strong economy, residents enjoy wide open green spaces, picturesque neighborhoods and a vibrant arts and music scene. Even if the city life doesn't appeal, the breathtaking Rocky Mountains are just an hour's drive away.
"The city is relatively safe, there are great parks, it's a great sports city, the job market pre-COVID was great, the culture is laid back, the weather is incredible and overall people are really friendly," says Redditor jesuswasahipster.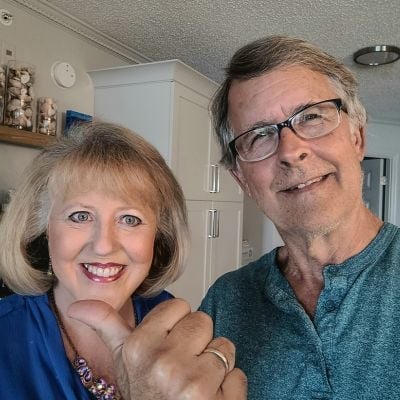 14. Vallejo, California Median household income: $86,652
Median home value: $460,500
Warm and sunny Vallejo is right on the water, bordering Napa River and San Pablo Bay, and in a typical year it's bursting with festivals, live music and plays. Add in its impressive median income, and Vallejo is a fantastic place to work hard and play hard.
"It's, by some accounts, the most racially diverse city in the U.S., and you really get the feeling that it's a big melting pot where all cultures are welcome. People there are generally open minded and accepting," writes Malekith-Erik Dovahkiin (sadly not their real name) on Quora. "It's cheap for the Bay Area, but prices are still pretty high compared to the rest of the country."
While the city is relatively expensive to live in compared to the rest of the nation, it's not as bad as other Californian cities like San Jose and San Francisco, where median home values hover around $1 million.
13. Urban Honolulu, Hawaii Median household income: $87,470
Median home value: $739,700
In Urban Honolulu, you're guaranteed gorgeous ocean views and a fantastic nightlife, but you'll pay a small fortune to stay. A tiny, one-bedroom apartment downtown can cost you upwards of $500,000.
"The cost of living in Honolulu is very, very high," admits an anonymous Quora user, who says it's worth it if you can afford it. "It is one of the most beautiful places I have lived, or even visited. Honolulu itself is a great melting pot. Such rich culture and traditions."
With many low- and middle-income people priced out of the area, the median household income here is naturally very high, and unemployment is low. Almost 36% of adults have their bachelor's degrees.
Stop overpaying for home insurance
Home insurance is an essential expense – one that can often be pricey. You can lower your monthly recurring expenses by finding a more economical alternative for home insurance.
SmartFinancial can help you do just that. SmartFinancial's online marketplace of vetted home insurance providers allows you to quickly shop around for rates from the country's top insurance companies, and ensure you're paying the lowest price possible for your home insurance.
Explore better rates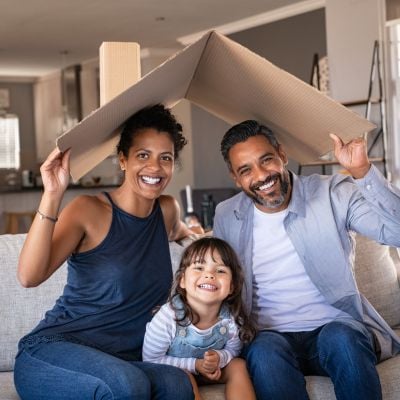 12. Santa Rosa-Petaluma, California Median household income: $87,828
Median home value: $664,600
The Santa Rosa-Petaluma area is a playground for families with high incomes and lots of leisure time. You've got hiking trails, beaches, the action of San Francisco and Napa's world famous wineries all on your doorstep.
The region promises lucrative jobs in manufacturing and processing, green technology and life sciences. Unemployment is low, and over 37% of adults have bachelor's degrees.
Life is a lot less fun for families of lesser means, and affording a home recently became even more difficult.
"Very high rents if you're renting … even for a studio apartment. The fires in '17 really changed things in that regard," Don Surly wrote on Quora, referencing a blaze that consumed thousands of homes in Santa Rosa alone. "Very hard to find anything cheap anymore here."
11. California-Lexington Park, Maryland Median household income: $87,947
Median home value: $320,700 (highest 25% of U.S. metros)
Maryland is the No. 1 state for millionaires, as a percentage of population. The Wall Street Journal says 7.87% of all households have more than $1 million in investable assets.
The California-Lexington Park area on Chesapeake Bay is one of its wealthiest hot spots. Locals enjoy beautiful waterfront views and quiet rural living, away from the big, bustling state capital up north, and the Lexington Park area is a hub for defense and aerospace research.
Residents also get to hold on to more of their money, as it's cheaper to buy a home here than in any of the other cities on this list.
10. Boulder, Colorado Median household income: $88,535
Median home value: $592,000
Nestled in the foothills of the Rocky Mountains, Boulder was named the Best Place to Live in the most recent ranking from U.S. News.
"Been here 22 years," Redditor pacard writes. "It's great — beautiful scenery, open spaces, awesome restaurants, close to mountains, smart people. The biggest issue for me is that rent is so high that Big City Burrito closed, now I have to go to Loveland or Fort Collins to get my burrito."
The city is home to the University of Colorado, so it makes sense that a whopping 65% of adults here have a bachelor's degree, placing Boulder in the top 10% of all U.S. metros.
9. Santa Cruz-Watsonville, California Median household income: $89,269
Median home value: $839,500 (highest 10% of U.S. metros)
While COVID-19 had a devastating impact in 2020, Santa Cruz's economy normally gets a huge boost from its tourism industry. Four million visitors flock to the city's sandy beaches and redwood forests annually.
As you might expect, unemployment tends to spike in the winter months, but rates were steadily dropping prior to the pandemic.
The University of California, Santa Cruz is situated in this area, and nearly 44% of adults have a bachelor's degree.
"It's a beautiful place to live, an amazing climate, with tons of awesome outdoor stuff to do. However, it's pretty expensive, heading towards $3,000 a month average for a 700-square-foot apartment, and an even $1 million for an average house," scemcee wrote on Reddit in 2020.
8. Oxnard-Thousand Oaks-Ventura, California Median household income: $92,236
Median home value: $629,600
This metro area just west of Los Angeles provides a modest reprieve from the insane housing prices in the City of Angels. Yet the coastal cities and towns here boast beautiful climates, easy access to parks and the waterfront and plenty of business opportunities.
Ventura, nicknamed the "city of good fortune," offers plenty of high-paying jobs in health care, tourism and tech. The outdoor clothing company Patagonia is also based here.
Still, locals chatting on Quora agree that one of the best parts of living in the city is its proximity to Los Angeles and Santa Barbara for work out of town.
"I lived there for 25 years. The weather is great, the whole town is a gem," Rick Jorgenson says. "I worked in the San Fernando Valley for 15 years and commuted back and forth."
7. Napa, California Median household income: $92,769
Median home value: $670,000
Napa is known around the world for its exquisite wineries, a reputation that supports a broader tourism industry.
When the pandemic isn't crippling travel, unemployment is very low. Vacationers come from far and wide to stay at hotels, visit spas, walk the riverfront promenade and spend a small fortune at quirky shops and farmers' markets.
"Rental properties are very difficult to come by, and housing is challenging when you are looking for something affordable," says Kelly A. Mitchell on Quora, adding that people with means get to enjoy numerous outdoor activities and entertainment options all year.
6. Seattle-Tacoma-Bellevue, Washington Median household income: $94,027
Median home value: $503,000
Seattle is home to some of the biggest names in the country, whether it's titanic companies like Amazon, Microsoft, Starbucks, Costco, T-Mobile and Nordstrom or billionaire leaders like Jeff Bezos and Bill Gates, who built their mansions in the town of Medina next door.
The population is highly educated, with the University of Washington located downtown, and over 44% of adults having a bachelor's degree up on the wall.
Ian Lurie on Quora calls Seattle "one of the most beautiful U.S. cities you'll find, with lots of lakes, the bay, mountains and green stuff." He also praises the seafood, arts scene and welcoming atmosphere, though other critics call Seattle residents overly materialistic.
5. Boston-Cambridge-Newton, Massachusetts Median household income: $94,430
Median home value: $482,700
Harvard and Boston University churn out great minds by the thousands, and their presence buoys the whole region's money-making potential. Close to half the adults in this area, which also pokes into New Hampshire, have a bachelor's degree.
Unemployment is low, and the thriving economy also includes several major medical institutions and research facilities.
"If you're in a STEM field, there are a ton of opportunities especially with research, health care, pharma," says Supriya Manot on Quora. "New England is gorgeous — you're not too far away from mountains, beaches, etc. Maine, Vermont, New Hampshire, Cape Cod are beautiful getaways."
4. Bridgeport-Stamford-Norwalk, Connecticut Median household income: $97,053
Median home value: $444,500
This metropolitan area is split down the middle by a brutal economic divide, one of the worst in the entire country. Despite the extremely high median income here, many residents live in poverty, particularly in the former manufacturing hub of Bridgeport.
The top 1% in Bridgeport-Stamford-Norwalk make 62.2 times more than the bottom 99%, according to the Economic Policy Institute.
If you fall on the right side of the economic divide, you'll have plenty of amenities to enjoy, including a slew of highly regarded beaches, parks and restaurants. And Stamford to the west is a major corporate hub home to several Fortune 500 companies, including telecom giant Charter Communications.
"Stamford is one of the top places to be in the nation! It is largely clean ... safe, rich, hosts national TV shows due to it being in metro New York City, and when you get tired of the place, you can go to America's premier city in less than 20 minutes," Mike Jackson on Quora says.
3. Washington-Arlington-Alexandria Median household income: $105,659
Median home value: $446,300
The Washington, D.C. metropolitan area encompasses all of the federal district and parts of Maryland, Virginia and West Virginia. The region's known for its jaw-dropping celebrity mansions; everyone from Barack Obama to Jeff Bezos has a multimillion-dollar estate there.
As you might expect, well-paying government jobs abound. And aside from all the national memorials and presidential accommodations, the region houses Georgetown University and other top educational institutions. Over half the adults here have a bachelor's degree.
"The economy in general is stable, with low unemployment, because so much of the city is tied to the government, and the government isn't going anywhere anytime soon," writes Kelsey L. Hayes, a former resident, on Quora.
2. San Francisco-Oakland-Berkeley, California Median household income: $114,696
Median home value: $940,900
You'll need close to $1 million to secure a typical home in sunny San Francisco-Oakland-Berkeley, but that's not such a tall order when the typical household is raking in six figures.
Anyone earning less can cram into a tiny flat, but they won't be able to escape the outrageous cost of living in the area. "I don't like how everything people like to do costs $$$$," writes clarence_carter on Reddit. "I guess since the apartments are too small, it's hard to have proper low-key kickbacks."
San Francisco itself is considered the Golden State's commercial and financial center, packed with banks, venture capital firms and Fortune 500 companies. Jobs in tech, tourism, law, architecture and communications abound.
And with renowned educational institutions like Stanford and the University of California, Berkeley in the neighborhood, over half of adults have a bachelor's degree.
1. San Jose-Sunnyvale-Santa Clara, California Median household income: $130,865
Median home value: $1,116,400
Yes, California appears a total of seven times on this list — and here is the richest region of all.
Unemployment is low, education is high, and incomes are out of this world when compared to people in other areas of the country. The typical household here pulls in a mind-boggling $85,000 more than the typical household in Mississippi.
San Jose itself, the capital of Silicon Valley, hosts more than 2,500 high-tech companies and 90,000 jobs. Think Cisco, eBay, Adobe, PayPal, Samsung, Acer, Hewlett Packard and Zoom.
"The quality of life [in San Jose] is rather good, in my opinion, but it certainly helps if you have a remunerative livelihood. The cost of living, especially the housing costs, is HIGH," notes Debaditya Bhattacharjee on Quora. "The scenery is spectacular, with splendid mountain vistas in the southern sections of the city."
1 America's Richest Cities, 24/7 Wall St
Sponsored
Follow These Steps if you Want to Retire Early
Secure your financial future with a tailored plan to maximize investments, navigate taxes, and retire comfortably.
Zoe Financial is an online platform that can match you with a network of vetted fiduciary advisors who are evaluated based on their credentials, education, experience, and pricing. The best part? - there is no fee to find an advisor.