These kinds of workers are in demand The labor shortage is affecting all kinds of positions, from fast food workers to electricians, delivery drivers, lifeguards, police officers and 911 dispatchers. But new sign-on bonuses are bigger and more common in certain industries.
Nurses, doctors and EMT workers are needed like never before because of the pandemic, yet it's easy to understand why so many have burned out and quit.
About one in five health care workers considered leaving their jobs last year due to COVID-19 challenges, according to a University of Utah survey released earlier this year.
Hospitals and labs are offering signup bonuses in the thousands. Penn State Health in central Pennsylvania promotes a $20,000 bonus for registered nurses, plus increased pay and more paid time off. And ChristianaCare will pay medical lab scientists up to $10,000 to take jobs in Newark and Wilmington, Delaware.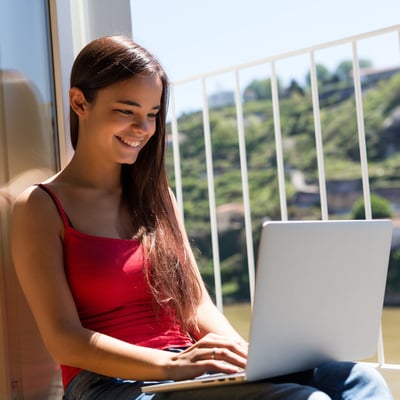 ZipRecruiter helps you secure the job of your dreams faster than ever. Speed up your job search today.
Get Started
Remote workers can pick their home base Some states, smaller cities and rural towns provide bonuses specifically for remote workers.
The idea is that those people will bring their money from elsewhere and spend it in their new community, helping grow businesses and support the tax base.
Some cities are getting so competitive as to offer additional perks, including free swag and coworking office space.
Just a few of the places offering bonuses:
St. Clair County, Michigan. For those with a college degree in a STEAM-related area, St. Clair is willing to pay up to $15,000. The county is looking to grow its workforce and include more people who studied science, tech, engineering, arts and math.
Topeka, Kansas. If you're planning to rent, you could qualify for a $5,000 relocation bonus. If you buy a home, that jumps to $10,000. You'll have to meet a couple of requirements, but the most important is that your employer must be located outside of the county that Topeka is in.
Northwest Arkansas. A council of businesses and philanthropists offers $10,000 in cash to remote workers who move to the region from another state. Oh, and you'll get your pick of a free bicycle or an annual membership to a local art or cultural institution, so you can have some fun while you're there.
Newton, Iowa. People who buy a home in this town for at least $190,000 will get $10,000 offered by the city.
These moves do not have to be permanent Some communities and states have stay requirements to secure the incentives. For example, the Shoals area in Northern Alabama pays up to $10,000 if you move there for a year, but you'll only get half that for a six-month stay.
In West Virginia, you can get $10,000 to move there, adding $2,000 when "you fall in love" with the state, as organizers expect, and stay for year No. 2. The organization providing the money with the government's support says the cash is "no strings attached," and it's up to you whether you'll use it to perhaps buy a car for scenic drives on country roads.
In Oklahoma, the Tulsa Remote initiative is one of the most popular programs with a $10,000 award, so far attracting 1,200 people, many of whom have stayed longer than the minimum one-year requirement. If you buy a house, you can get the money in a lump sum. The project provides free coworking space, suggests apartments and connects you to lunch lectures so you can feel like a real part of your new community.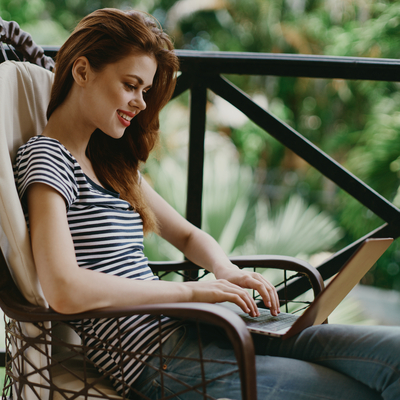 No matter where you are in your career, FlexJobs has you covered. Find the best remote, work-from-home jobs.
Get Started
Big life changes call for a savings checkup When you move to a new home or get a new job, those are great times to review your spending and savings (or lack of savings) to make improvements.
Sponsored
Apply for your dream job in one click
Looking for a new job can be a time consuming process.
Rated the #1 job search site, ZipRecruiter helps you secure the job you've always wanted faster than ever. With its one-click apply feature and AI-driven smart matching technology, ZipRecruiter makes the process easy. Employers can even invite you to apply for their jobs.
Speed up your job search and check out ZipRecruiter today.