What is Craigslist? Craig Newmark founded Craigslist in 1995 as an email distribution list for his friends, sharing details about local events in the San Francisco area.
Within a year, it moved online and expanded to include job postings and other classified ads.
Now it's available in hundreds of cities across the world in multiple languages. Users can create classified posts — mostly for free — to advertise everything from pet sitting to house swaps.
While some sections offer the option of adding photos or maps, they're each organized similarly and there's a consistent style across the site.
Since other sites like ZipRecruiter, LinkedIn and CareerBuilder have grown in the job platform market, Craigslist Jobs has lost its position as a top job search site. However, according to a ranking on Zety, a site to help you build your resume, Craigslist is still one of the best job search sites out there.
How Craigslist works for job seekers
Craigslist's career posts are organized by job type and range from accounting and finance to general labor and skilled trades.
Those on the hunt for work can peruse the section that's relevant to their skills and experience to find a job that interests them.
From there, the posting typically will include more details about the position, its location, salary or hourly pay, and how to apply for the role.
The amount of information job seekers will find in postings depends entirely on how much the employer provides in the ad. Some may be more sparse, while others provide extra details, such as background information about the company.
How it works for employers
To post your job ad on Craigslist, all you have to do is pick the location closest to you, select the "post to classifieds" link on the homepage, choose a category and fill in the relevant information.
Within 15 minutes of submitting your post, Craigslist says your job should go live on its site. Paid posts will remain online for 30 days, while free posts will stay visible on the site somewhere from seven to 45 days, depending on your location.
Recruiters with multiple jobs posted at one time may want to consider setting up an account so they can go back and easily manage or edit their posts from their personal account homepage.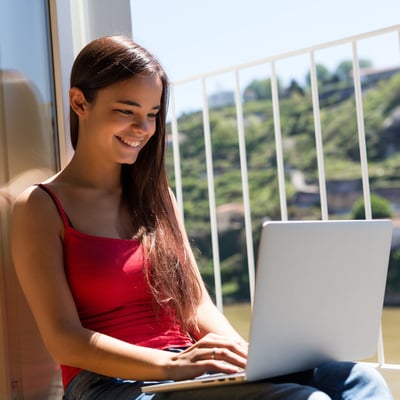 ZipRecruiter helps you secure the job of your dreams faster than ever. Speed up your job search today.
Get Started
Craigslist features Craigslist's distinct website design is bare-bones and fairly dated. The company is sticking to its easy-to-navigate vintage look.
In terms of features, the site is quite basic. There's no educational information or resources for job seekers or employers, for example.
But that's likely due to the fact that although it competes in the job site industry, it's not technically a full-service recruiting platform.
Employers will have to put a bit more work into finding qualified applicants because the site doesn't offer any filtering or screening options for applicants.
However, like many other hiring platforms, Craigslist allows users to communicate with applicants through the site. Instead of including your contact information in your advertisement, you can opt to provide it just to Craigslist, and the company will relay any responses to your ad.
Alternatively, posters can choose to remove Craigslist as the go-between by including their email address or phone number in a post.
Unfortunately, there's no option for candidates to apply for the job directly through Craigslist. That means your post will have to direct applicants somewhere, whether that's to your company's careers page or the hiring manager.
Craigslist's pricing and plans While Craigslist posts are free for most classified sections, it now charges a fee per job post in the U.S. and Canada.
Pricing ranges from $10 to $75 per post, and the amount varies based on the location you're posting for.
The company will invoice you for your post, and you can pay your bill online by credit card.
Alternatively, you can sign up for a paid posting account, which allows you to prepay for a block of posts rather than being invoiced every time you submit an ad. It also lets you have multiple users under the same account. However, this option is only available to high-volume posters who've paid invoices of at least $2,000 over the previous three months.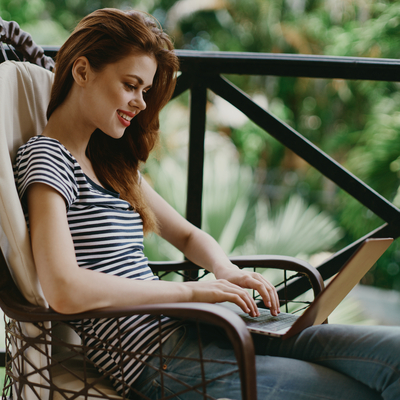 No matter where you are in your career, FlexJobs has you covered. Find the best remote, work-from-home jobs.
Get Started
Craigslist pros and cons One major upside to Craigslist is its name recognition. Because it's been around for so long, it's often one of the first places people think of to look for apartment listings or some types of jobs.
Plus, the cost is relatively low to advertise jobs on the site. While you'll be limited in the amount of ads you can post at one time, if you don't have a robust recruiting budget, you might save some cash.
That being said, because Craigslist is known for its mostly free classifieds, it doesn't tend to attract as many senior or experienced applicants.
Additionally, Craigslist only permits users to post an ad on a single local site — whichever location the poster deems most relevant. Therefore, the site probably won't work for you if you're looking to hire for remote work, or you want to cast a wider net to attract applicants from outside your region.
There's also the scam factor. Because there's not much regulation on the site, you have to be on the watch for scam postings or prank messages. In negative reviews, the reliability of leads from through the site often came up.
How Craigslist compares to other job sites Craigslist vs. Glassdoor
While Craigslist is pretty bare-bones, this option is for companies that care deeply about their image.
Glassdoor is a company review site where current and former employees of an organization can leave honest, anonymous reviews of the workplace culture, leadership and its compensation.
A free account gives you the ability to add your company's basic details and access a space where you can share company milestones, news stories, product releases and photos uploaded by your employees.
Glassdoor doesn't openly publish its pricing, but paying members get a number of perks, such as review analytics and the ability to feature reviews that best represent your company.
While Glassdoor is not a job board, per se, the company does offer attractive job-posting opportunities through its partnership with Indeed.
Indeed uses cost-per-click and cost-per-application pricing models, with your company setting a daily budget. Depending on a number of factors, you might pay a few cents per click or several dollars.
Craigslist vs. Monster
Few rivals have been around almost as long as Craigslist. Founded in 1999, Monster has firmly established itself as one of the best-known sites for job seekers and employers alike.
Monster has a three-tiered pricing system for employers, topping out at a hefty $649 per month. Each of the plans has a set number of postings you can run concurrently, but there's no limit to how many hopeful applicants can apply to your posts when they're live.
With the more expensive plans, you'll unlock additional features like access to Monster's resume database to proactively recruit prospective candidates, precision filtering to find even better matches for your job post, the ability to communicate with candidates directly through the site and email alerts when new resumes are uploaded that match your hiring criteria.
Craigslist vs. ZipRecruiter Companies that want a single recruiting tool with wide reach may find ZipRecruiter is a good option because it shares your posts across more than 100 partner sites.
ZipRecruiter plans start as low as $16 per day, and the company uses artificial intelligence-powered technology to improve your job matches by screening resumes for the experience, skills or education you need.
The site will automatically invite qualified people to apply. Many never would have seen your role otherwise, giving you a stronger applicant pool to speed up your search.
Craigslist vs. CareerBuilder
CareerBuilder's stated goal is to help workers find purpose in their careers. But to do that, it also has to help employers find the right candidates.
The site has a resume database with more than 140 million candidates' resumes and social profiles that employers can search. Its employer resource center is populated with articles, webinars and hiring toolkits, and it even provides details on what your competitors offer for compensation on similar roles in your area.
CareerBuilder says it uses artificial intelligence to help businesses craft effective job posts at five times the usual speed. To get ads up on the site, employers simply choose between one of CareerBuilder's job posting templates.
A lite subscription costs $219 a month and allows users 500 resume views and one job posting per month.
Craigslist vs. LinkedIn
Like Craigslist, LinkedIn needs little introduction. The world's largest professional social network allows you to search hundreds of millions of resumes for potential candidates.
Employers can start by creating a profile page that explains the company's business, values and the type of talent they're looking for.
You can post a job for free on LinkedIn, but only one at a time. If you want to post more — or to see your jobs promoted at the top of search results, in job recommendations and in mobile alerts — you'll need to accept a cost-per-click payment model.
Larger companies that need to hire regularly may be interested in a Job Slots subscription, which offers advanced filtering and reporting features and the ability to swap posts as your needs change, or a Recruiter subscription that makes it easier to find and reach out to potential hires instead of passively waiting for applications.
Bottomline: Is Craigslist a good choice? Whether Craigslist is a good hiring platform for your company depends mostly on the types of jobs you're looking to fill and your budget.
If you have a shoestring budget, Craigslist is one option to get your job out there and start attracting candidates.
Just keep in mind that you may find it takes more time to sift through resumes and applicants to find the right candidate compared to other recruiting platforms that offer screening and filtering options. And be careful not to put out any personal information you don't want to share.
But if you can afford to pay a few hundred dollars a month, Craigslist may not offer as many features as other paid platforms to help you match with top candidates and speed up your search.
Sponsored
Apply for your dream job in one click
Looking for a new job can be a time consuming process.
Rated the #1 job search site, ZipRecruiter helps you secure the job you've always wanted faster than ever. With its one-click apply feature and AI-driven smart matching technology, ZipRecruiter makes the process easy. Employers can even invite you to apply for their jobs.
Speed up your job search and check out ZipRecruiter today.