What is CareerBuilder? CareerBuilder is a website designed to connect employers with job seekers. Its stated mission is to help its users find personal success — whatever that means to them.
It aims to accomplish that goal by providing tools and opportunities to help workers find meaning and purpose in their careers, and to help employers find the right match for their open positions.
The site has been around for more than 20 years and has brought together thousands of employers and millions of job seekers. CareerBuilder says its services are suitable for businesses of all sizes, from small to enterprise and everything in between.
How CareerBuilder works for job seekers
Using CareerBuilder to find job listings is free — users don't need an account to search for postings that match their skills, qualifications and location.
They also can apply filters to find the specific type of work they're looking for, whether that's full-time, remote, seasonal or gig work.
Based on the information employers are required to provide, each post typically includes plenty of details about what a job entails and the employer's requirements and expectations.
Though employers aren't required to provide an exact salary or a salary range, many do include that information, on CareerBuilder's recommendation.
Applying for a job is simple: Each post should have an "apply now" button that directs users to a form where they can enter their information and upload their resume.
How CareerBuilder works for employers
To post job advertisements and search through CareerBuilder's resume database, employers must sign up for an account.
Once they're set up, they should be able to access the site's content within a few hours.
While the process is designed to be simple and straightforward, CareerBuilder provides helpful instructions for employers who need a little support figuring out how to post a job.
If you're comfortable navigating things on your own, you'll simply have to input the city and ZIP code where the job will be located. Every post also should include the job title, description, category and industry.
Employers must also provide their candidate requirements, including employee type, level of experience, education, whether they'll be expected to travel, and any other musts you may have.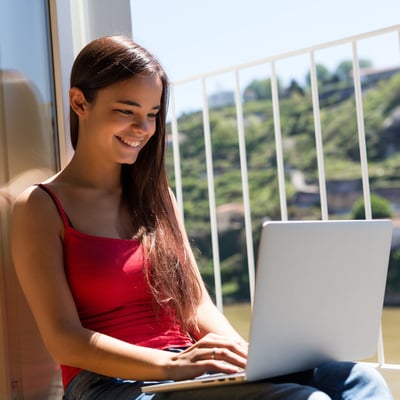 ZipRecruiter helps you secure the job of your dreams faster than ever. Speed up your job search today.
Get Started
CareerBuilder features CareerBuilder's employer resource center is populated with informational articles, webinars and hiring toolkits. Information is organized to be relevant to different product categories or industries.
The platform even provides details on what your competitors offer for compensation on similar roles in your area, to help you post a competitive salary when building a job ad.
The site also has a resume database with more than 140 million candidates' resumes and social profiles that employers can search, using keywords like "design," "sales" and "software engineering."
CareerBuilder says it uses artificial intelligence to help businesses craft effective job posts at five times the usual speed. To get ads up on the site, employers simply choose one of CareerBuilder's job posting templates.
You can add screener questionnaires to your posts with up to 40 questions to help weed out unqualified applicants. And you can choose whether you want candidates to apply through CareerBuilder or directly through your own site.
CareerBuilder pricing and plans There are two levels of monthly plans for employers: lite and standard. The lite option costs $219 a month and gives users 500 resume views and one job posting per month. You'll also be able to sort, rank and comment on applicants, and make your own custom lists to manage your top candidates.
For $299 a month, the standard plan also offers 500 resume views and the same sorting, ranking, commenting and list-building options, but it allows you to post three jobs in a month.
If your needs are minimal, employers can pay a one-time fee of $250 for the single-resume search option, which doesn't require a commitment but provides 75 daily resume views, plus the ability to sort, rank and comment on candidates and make custom candidate lists.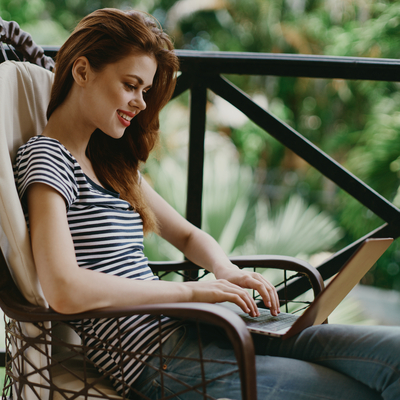 No matter where you are in your career, FlexJobs has you covered. Find the best remote, work-from-home jobs.
Get Started
CareerBuilder pros and cons CareerBuilder's pricing is fairly competitive with other hiring platforms. And the site claims your post will reach 20 million-plus active job seekers.
Its different plans and custom options mean businesses of all sizes can find a plan that works for them. And 500 resume views is a generous limit every month — but you can view only as many as 50 per day, meaning you'll have to be strategic about spreading that task out.
Additionally, while the site has been around for well over 20 years, it may not have the brand recognition among potential job candidates that other sites like LinkedIn and ZipRecruiter now hold.
These days, job seekers are more cautious about where they post personal information, including their resumes. In feedback on the reviews website ConsumerAffairs, a number of people complain that they received an influx of scam emails after using CareerBuilder.
Users on TrustRadius score the site a 6.7 out of 10 stars. Their criticisms include that CareerBuilder's matching technology doesn't quite make the grade.
CareerBuilder vs. ZipRecruiter CareerBuilder and ZipRecruiter have many similar features, though CareerBuilder boasts a database of 45 million resumes and 125 million candidate profiles, versus ZipRecruiter's 32-million-resume database.
But when you post a job on ZipRecruiter, it will blast your listing out to more than 100 different job search platforms, while posts on CareerBuilder remain on its main site.
CareerBuilder vs. Monster Like CareerBuilder, Monster has a three-tiered pricing system for employers. But Monster's top level is much more expensive than its rival's plans: costing a hefty $649 per month. For that, you get five active job postings, unlimited applicants and 250 resume views.
When you're spending that kind of money, you appreciate the ability to try before you buy. Monster's options offer a four-day free trial, to give you a sense of whether the platform will work for you.
CareerBuilder vs. Craigslist Craigslist — the famously bare-bones classifieds website that's been around since 1995 — can be a much cheaper option for job postings than CareerBuilder. Pricing ranges from $10 to $75 per listing, depending on the area where you're posting.
But because Craigslist is so low-budget, it doesn't tend to attract more savvy or experienced applicants.
Employers also need to work a little harder to find qualified candidates via Craigslist, because the site doesn't offer filtering or screening options for applicants.
CareerBuilder vs. Glassdoor As with Craigslist, Glassdoor isn't really a job board, so if that's what you're looking for, CareerBuilder would be the better choice.
Glassdoor is a company reviews website where current and former employees of businesses can leave honest, anonymous critiques.
But Glassdoor is a corporate sister of the jobs platform Indeed, and together the sites help employers build a comprehensive recruiting strategy. You can attract top talent by advertising your openings on Indeed — while directing prospects to your Glassdoor profile.
CareerBuilder vs. LinkedIn LinkedIn also isn't a job site in direct competition with CareerBuilder. But the giant social network for professionals features hundreds of millions of resumes that employers can search to find suitable candidates.
The site also offers free job postings, though just one at a time. If you want more listings, or promotional amenities, you'll need to accept a cost-per-click payment model.
LinkedIn doesn't publicize its prices, but third-party sites report that large employers pay up to $1,500 a month for top-tier services.
Bottom line: Is CareerBuilder a good choice? CareerBuilder has plenty to offer employers and job seekers alike. Between informational resources, a resume database and an app, it has all the tools to compete with bigger names in its industry.
However, its reach, and reviews ranging from ambivalent to scathing, can't be ignored.
For recruiters looking for a wider reach for their job ads, they may be better served using other sites like Indeed or ZipRecruiter.
While it's important for employers to choose a site that works with their budgets and hiring needs, they'll ultimately want to advertise their open positions on the sites they can be sure will attract star candidates.
Sponsored
Apply for your dream job in one click
Looking for a new job can be a time consuming process.
Rated the #1 job search site, ZipRecruiter helps you secure the job you've always wanted faster than ever. With its one-click apply feature and AI-driven smart matching technology, ZipRecruiter makes the process easy. Employers can even invite you to apply for their jobs.
Speed up your job search and check out ZipRecruiter today.