The 9 most in-demand remote jobs
If you're one of the millions of Americans looking for work, there are plenty of opportunities for job hunters out there these days — especially if you have a specialized skill that's in high demand.
Here are some remote jobs that are in demand right now and their average salaries as listed on ZipRecruiter:
1. Recruiter
As companies continue to pivot and figure out how to best perform their work in the current environment, the unemployment rate has been dropping — it's now 6.3%, down from its peak of 14.8% in April 2020.
A surge in demand for recruiters indicates companies are bouncing back and looking for fresh talent. But recruiters do more than find qualified candidates to fill positions. In this role you can also expect to do interview prep, assist with sifting out the best resumes, negotiate salaries and advise clients on labour laws.
And fortunately, provided you have access to a phone and internet connection, recruiting is a job that lends itself well to remote work.
Average salary: $46,402
2. Sales account executive
Sales has always been a remote-friendly role, with salespeople often traveling or doing most of their work over the phone.
As the pandemic forced everyone to figure out how to do their work exclusively from home, those in the sales category already have all the skills they need.
Early in the pandemic, sales shrank as many customers scaled back their spending. But it also forced salespeople to become more creative and to adapt their strategies to the changing market.
Average salary: $56,008
3. Customer service representative
Naturally, as large companies have transitioned to remote work and interactions and transactions have moved online, demand for access to customer service representatives has exploded.
Everyone from parcel delivery companies to government service providers are experiencing increased demand for support as we all reckon with the ways the pandemic has changed shopping, shipping and services.
It's more important than ever for these companies and agencies to build a robust team of helpful and patient customer service reps.
Average salary: $37,479
4. Mortgage loan originator
Ultra-low mortgage rates have meant more people are applying for home loans to buy their first homes or refinance their existing loans.
Mortgage companies and banks have had to bring in new talent to keep up with the influx of loan applications. While mortgage activity declined in early February, overall activity was still 46% higher than last year at the same time, according to the Mortgage Bankers Association.
Average salary: $74,838
5. Computer support specialist
Many remote workers have had to set up workstations and networks without in-house support. Navigating tech issues in a new space is bound to increase demand for support — especially in larger companies.
Inevitably, this increased need has resulted in a huge wave of postings for experienced specialists who can help analyze, troubleshoot and evaluate computer network problems.
Average salary: $39,107
6. Software engineer
Anytime you engage with a company's website or use an internet-powered application, there's a software engineer who had a hand in its creation.
The increased reliance on technology (especially over this last year) has created a huge need for software engineers. As the pandemic forced companies to rethink how they engage with their customers directly without in-person interactions, they've relied heavily on software engineers to bring them up to speed.
Average salary: $99,729
7. Accountant
Along with the other aspects of life the pandemic has made more complicated, people are looking for more guidance in the financial realm.
There's traditionally a rush of requests for accounting services during tax season (from late January to mid-April).
But with the pandemic impacting people's finances in so many ways, sometimes filing your taxes is even more complicated than normal — which would explain the increased need for accountants these days.
Average salary: $55,045
8. Health insurance enrollment specialist
Gone are the days of sitting in the doctor's office for hours waiting to be seen. With appointments being shifted to the phone and over video, a number of other health care roles have also gone remote.
The demand for affordable health insurance has significantly increased throughout the pandemic, creating a greater need for health insurance enrollment specialists to help educate policyholders about their insurance, solicit new customers and record customer data.
Average salary: $59,744
9. Online educator
The shift to online learning in education at all levels through the course of the pandemic created a huge need for educators who can work virtually. From grade school to tutoring to professor roles, there's a plethora of opportunities.
Online teaching jobs also mean you can work from anywhere — making it possible for educators to apply for positions in other cities or even across the country without having to worry about moving or having to commute.
Average salary: $60,907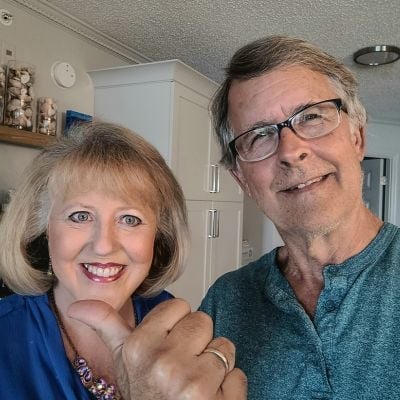 If you're a business looking to recruit
Hiring a new employee is a lot of work. And onboarding during a pandemic makes everything all the more challenging. That's why it's so important you find and interview the most qualified, best-suited candidates for every role.
If you're looking to add a new member to your team, there are plenty of free options out there, but don't be afraid to call in professional backup to save yourself time, money and effort in the long run.
Especially when it comes to remote work, make sure you bring in a candidate who can learn remotely and quickly become a productive member of your team. So be sure to properly vet all the candidates you're seriously considering: Call their references, read work samples and ask situational questions in your interviews.
Keep in mind that depending on the skills required for your position, you may find passion and interest are more valuable assets than experience. Don't be afraid to give keen candidates a shot, they may soon become your best employees.
Sponsored
Follow These Steps if you Want to Retire Early
Secure your financial future with a tailored plan to maximize investments, navigate taxes, and retire comfortably.
Zoe Financial is an online platform that can match you with a network of vetted fiduciary advisors who are evaluated based on their credentials, education, experience, and pricing. The best part? - there is no fee to find an advisor.