Why it's more expensive to work in the office
It's clear that there's an additional price tag to working from the office that you wouldn't have to pay up for from home. And thanks to persistent inflation, these costs are only increasing.
For example, food-away-from-home costs ballooned by 6% in September compared to the same month last year, according to Bureau of Labor Statistics data.
And gas prices surged nearly 11% from July to August this year, in part due to the global oil supply crunch. Although the latest consumer price data for September shows these prices have cooled, they remain 3% higher compared to the same month last year.
According to CNBC, In-person workers are coughing up approximately $1,020, while hybrid employees are spending $408 per month on office attendance.
Herex are the average costs that hybrid workers face each day:
$16 on lunch
$14 on commuting
$13 on breakfast and coffee
$8 on parking
Plus, workers with pets spend an additional $20 each day on average on pet care.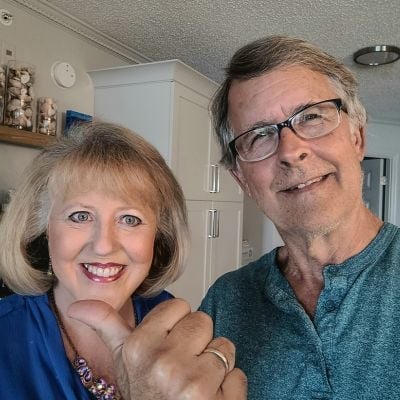 What can employers do?
It's not that Americans don't want to show up to the office at all — in fact, the majority of hybrid workers say they feel equally or more productive in a hybrid environment. But many don't want to be forced to go in full-time.
Some employees may even look elsewhere for work — with a third being driven to consider a job change by having more flexibility around where they do their jobs and the hours they work.
Around 40% say company policies like being required in the office at certain days and times or being mandated to be in the office full-time would cause them to reject a job offer.
The U.S. labor market has remained resilient, with jobless claims hitting a nine-month low and 336,000 jobs added in September. Even though quit rates have slowed since last year, some sectors, such as education and health services, are still struggling with a worker shortage.
So if employers want to retain their workers, they will need to adapt their hiring practices and employee policies.
If they were no longer allowed to work remotely or hybrid, 3-in-10 employees surveyed said they would expect a pay bump to offset the costs. But there are other options for employers to draw workers back to the office as well.
"If [the employer's] desire is to get employees back into the office, there are triggers," Weishaupt tells CNBC. "Are you going to help offset the cost of my commuting? If you're trying to attract somebody back into the office, you might consider that as a supplement that you can handle."
Aside from offsetting commuting costs, some hybrid workers would like to see subsidies or onsite options for child care or elder care.
And, of course, there are the free (or subsidized) food and drinks.
There are other things employers can provide, such as greater privacy at the office, like having dedicated offices instead of open concept spaces or more meeting rooms. And a quarter of those surveyed said they would be enticed to go in if they could wear whatever they wanted.
Sponsored
Follow These Steps if you Want to Retire Early
Secure your financial future with a tailored plan to maximize investments, navigate taxes, and retire comfortably.
Zoe Financial is an online platform that can match you with a network of vetted fiduciary advisors who are evaluated based on their credentials, education, experience, and pricing. The best part? - there is no fee to find an advisor.