Is America really independent?
Public perceptions surrounding America's petroleum paradox haven't helped to puzzle out the picture. Many Americans believe energy independence was achieved under former President Donald Trump and then lost under President Joe Biden, according to energy expert Robert Rapier.
But what is energy independence exactly, and are consumers laboring under skewed perceptions? In a recent Forbes article, Rapier defined energy independence as the point when a nation produces more energy than it consumes. And guess what? America is there and has been since 2019, according to the Energy Information Administration (EIA).
In fact, the U.S. is at its highest level of energy independence in 70 years — though how that shakes out illustrates a textbook example of apples and oranges. As Rapier explains, the energy America imports is crude oil, which suits our energy systems. The energy America produces, however, is often shale oil, which the U.S. exports.
It's not just a preference, but also a money-motivated choice. After importing crude oil, companies can process it and export the finished product at a profit. So it's not that Americans need the oil so much as energy processors want the cash, Rapier explains.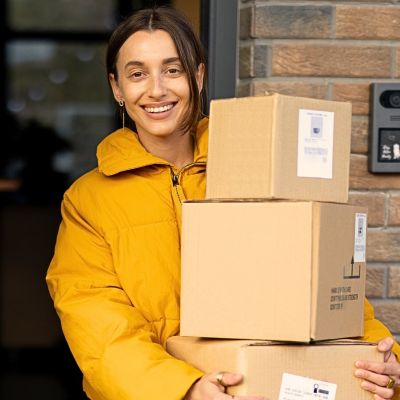 Capital One Shopping's browser add-on automatically applies coupon codes as you shop online. It's absolutely free – plus it takes only two clicks to install. Add the Capital One Shopping browser extension today and start earning discounts of up to 50% on the things you already buy.
Install for Free
On track to deliver, no matter the president
Rapier's article was met with backlash across the internet. Some contended that Trump got the country to this point where energy independence was meaningless for consumers.
Yet Rapier, a registered Independent, countered in a follow-up piece that, "This trend toward energy independence has been in place since 2005. Overall, the U.S. produced 2.5% more energy in 2022 than we consumed. By comparison, in 2005 the U.S. consumed 44% more energy than we produced."
While it would be easy for the Biden Administration to take credit here, energy independence works by and large outside of government decisioning. Multiple factors, especially a shale boom, have driven it, says Rapier.
So why is gas still so expensive?
But, you might say, that doesn't answer why pumping up continues to be so painful — financially, that is. In a word: COVID.
The pandemic caused an unprecedented gas price collapse in 2020 as millions of Americans sheltered in place. As prices stayed low, people got used to them and no one could pin down a time when the world would open up again and prices would stabilize — you'd have been better off asking an infectious diseases expert than an economist.
The reverse economic situation is true today. While supply is stable, demand continues to rise from COVID-19 pandemic levels, leading to a spike in gas prices. U.S. vehicle travel miles (VMT) rebounded in 2021 and 2022 — to 3.14 trillion and 3.17 trillion, respectively — after retreating in 2020 to 2.90 trillion; the 2022 figure marks a nearly 10% mileage jump over two years. Meanwhile, Russia's war on Ukraine has further jacked up prices due to global sanctions on the country.
After gas prices hit a peak in 2022, the EIA forecasts they'll drop to a national average of about $3.32 per gallon this year and $3.09 by 2024 — though of course if a debt ceiling crisis erupts, all bets are off.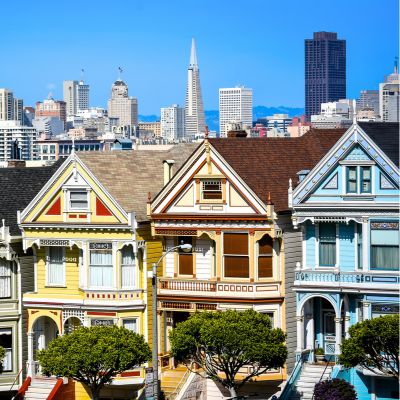 Believe it or not, you don't need millions, or even hundreds of thousands to invest in real estate. Arrived is an online platform where you can invest in shares of rental homes and vacation rentals without the headaches of being a landlord.
Learn More
A renewable answer
In the long run, it's worth asking another question: Will concerns over gas prices fade over the next decade? Renewable energy in particular has seen a massive usage increase of 115% since 2005, even though it takes up just 12% of total energy consumption, according to the EIA. Renewables should replace fossil fuels in the next few decades.
It's just not just from the growth in the use of renewables, but the lower production costs. Declining costs across the board, from solar panels to wind turbines, allow for government funding and continue to be increasingly cost effective, according to the EIA.
Meanwhile, coal continues to drop in use, with natural gas next on the potential chopping block. And under proposed EPA regulation, zero-emission vehicles would account for 54% and 60% of sales of 2030 models and 67% of 2032 models.
Imagine it: Some time in the future when someone asks you, "Why are gas prices so expensive?" you could drive off in your EV and respond with a laugh: "Frankly, my friend, I don't give a damn."
Sponsored
Kiss Your Credit Card Debt Goodbye
Millions of Americans are struggling to crawl out of debt in the face of record-high interest rates. A personal loan offers lower interest rates and fixed payments, making it a smart choice to consolidate high-interest credit card debt. It helps save money, simplifies payments, and accelerates debt payoff. Credible is a free online service that shows you the best lending options to pay off your credit card debt fast — and save a ton in interest.