1. Carrying a balance for even a single month
Cash-back rewards credit cards can save you money on all kinds of recurring payments and everyday expenditures, but not if you carry a balance — not even occasionally.
If your credit card debt is not paid in full and on time each month, you will quickly end up spending more on interest than you earn from your rewards.
Let's say you're carrying a Credit One Bank® Platinum X5 Visa®, which offers a tempting 5% cash back rewards on the first $5,000 you spend each year on gas, groceries, internet, cable, satellite TV and mobile phone service. (You also get an unlimited 1% cash back rewards thereafter, and 1% on all other purchases.)
If you were to spend $500 on those essentials in your first month with the card, you'd earn a tidy $25 right back. That's welcome relief for any budget.
But credit cards aren't like mortgages or personal loans, which are designed to be paid off over an extended period. With a credit card, interest rates are high enough that carrying your balance for even a few months will rapidly outweigh even the best rewards programs.
At current rates, a single month's interest on a $500 balance would be $8.55. Another month after that, and you've lost almost all of the cash back rewards you gained.
Rewards are exciting, but they should never distract you from the fundamentals. Don't purposefully carry a balance if you can avoid it — and to make sure it doesn't happen accidentally, consider taking the time to schedule automatic payments.
Credit One Bank also offers cardholders the flexibility to choose your payment due date, so you can time it with your cash flow at work or whenever is most convenient for you.
Kiss Your Credit Card Debt Goodbye
Having a single loan to pay off makes it easier to manage your payments, and you can often get a better interest rate than what you might be paying on credit cards and car loans.
Fiona is an online marketplace offering personalized loan options based on your unique financial situation.
When you consolidate your debt with a personal loan, you can roll your payments into one monthly installment. Find a lower interest rate and pay down your debt faster today.
Get Started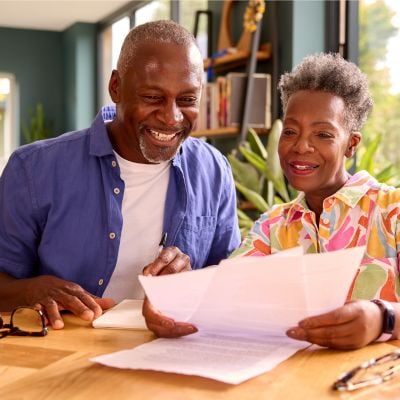 2. Choosing an amazing card that's not amazing for you
If you already have a cash back rewards card but you're not exactly wowed by the results, you may have simply chosen the wrong card for you.
Dozens of different cash back rewards cards are available on the market, and they all have a different niche. Don't assume that just because a card is popular or highly rated that it's an obvious pick.
For instance: Plenty of cards offer 1% or 1.5% cash back rewards on all purchases, but unless your spending habits are pretty haphazard, you likely follow some predictable patterns.
Are you an occasional driver or do you fuel up multiple times a week? Do you spend a lot of money dining out at restaurants, or do you mostly buy food to cook at home?
Once you check your budget to see where most of your money is going, you can look for a card that offers higher rewards for those specific expenditures. Here are a few examples:
If you're self-employed, you might benefit from a card that offers cash back rewards on purchases made for your business.

If you're a foodie, choose a card that offers extra rewards on meal delivery services or dining.

If you travel a lot, you'll want a card that offers rewards on travel-related purchases like flights, car rentals, gas or hotels.
Just make sure more niche cards like these will actually see you come out on top, compared to a card that offers strong cash back rewards on common essentials, like the Credit One Bank Platinum X5 Visa®.
And remember, it's not just about where you spend, but also how much you spend overall. A sizable welcome bonus can be a great perk, so long as you can match the high level of spending required.
As we mentioned before, there's no point in stretching your budget to lock in rewards if you overspend or can't pay down your balance. With cash back rewards or travel rewards cards, look for an achievable welcome bonus. The Credit One Bank Wander® Card, for example, is very reasonable as you only need to spend $1,000 on eligible purchases in the first 90 days in order to earn 10,000 bonus points. Bonus points can be redeemed for a $100 statement credit, gift cards or travel.
3. Swearing off cards with an annual fee
Cash back rewards credit cards typically market themselves by showing off their rewards and catering to different spending habits, but there are plenty of other details you should care about — like fees.
Some cash back rewards cards proudly advertise a $0 annual fee, but that doesn't mean you should automatically overlook cards that require you to pay.
Some cards that don't charge an annual fee also don't offer any opportunity to earn bonus cash back rewards in special categories.
Other cards do charge an annual fee but provide elevated rewards at places you shop often, like grocery stores and gas stations.
For example, with the Credit One Bank® Platinum X5 Visa®, your cash back rewards could easily more than offset the cost of the $95 annual fee before you even get through the $5,000 elevated reward limit.
So long as you're putting a reasonable amount on plastic, you could easily come out further ahead with a card that has an annual fee. In fact, it could be worth investing in two cards.
You might swipe one card for travel rewards, another for streaming services until you hit the cap, and then switch to your Credit One Bank® Platinum X5 Visa® for gas, groceries, internet, cable, satellite TV, and mobile phone services.
Sponsored
Follow These Steps if you Want to Retire Early
Secure your financial future with a tailored plan to maximize investments, navigate taxes, and retire comfortably.
Zoe Financial is an online platform that can match you with a network of vetted fiduciary advisors who are evaluated based on their credentials, education, experience, and pricing. The best part? - there is no fee to find an advisor.